First responders are dispatched out to emergency calls every day. A call may come in involving a kitten trapped in a tree but a dog on a rooftop? That's a first!
For these hardworking, dog-loving animal officers, hearing about a Pit Bull on a roof was just too weird, but of course, they went to check it out. And there he was!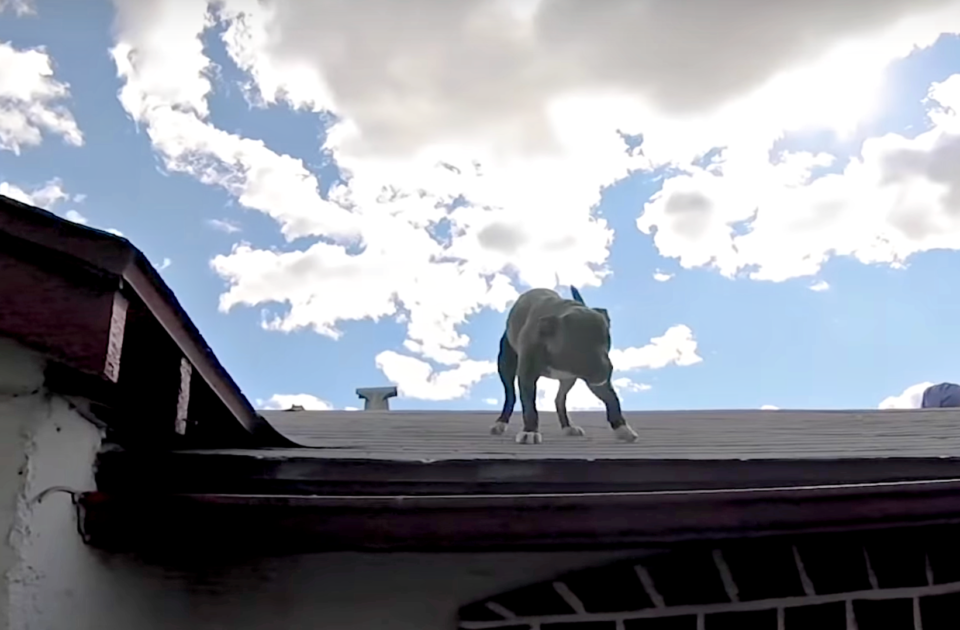 Source: The Dodo/Youtube
A lonely Pit Bull wagging his tail, totally confused as to how he got there was indeed stuck on a rooftop.
The responding animal officers looked all around and even as they climbed up, they still had no idea how the dog managed to climb up on the roof. It was beyond bizarre.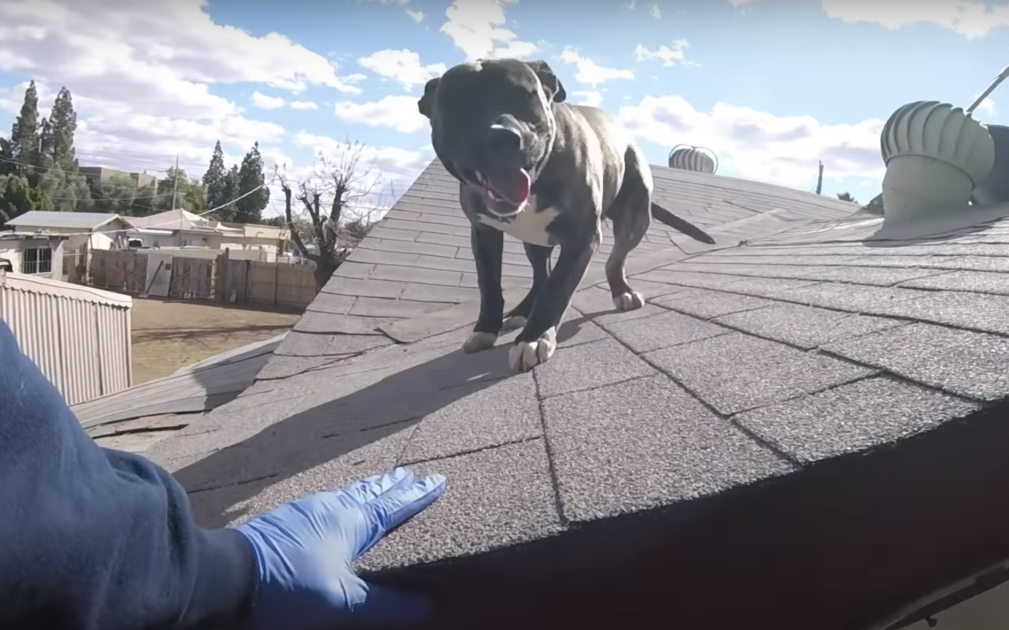 Source: The Dodo/Youtube
Once the narrating officer in the video, Andy, managed to get up to the top of the roof, the dog went bananas. He was so happy to know he wasn't alone. Now they had to figure out how to lower him down.
With some ingenuity, the pup was lowered to the ground with a rope. It was obvious that the dog was already smitten with Andy. He thank him over and over with tail wags and kisses.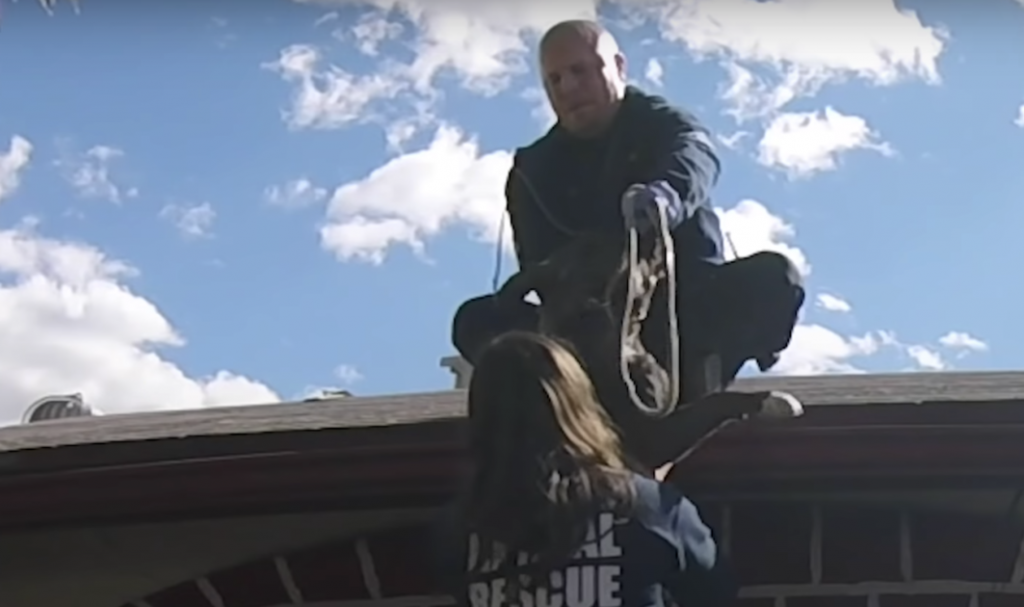 Source: The Dodo/Youtube
The grateful dog then races towards the female officer to thank her too. Still, they could not figure out how this stray Pit Bull ended up where he was. He also didn't belong to the family that lived in the house.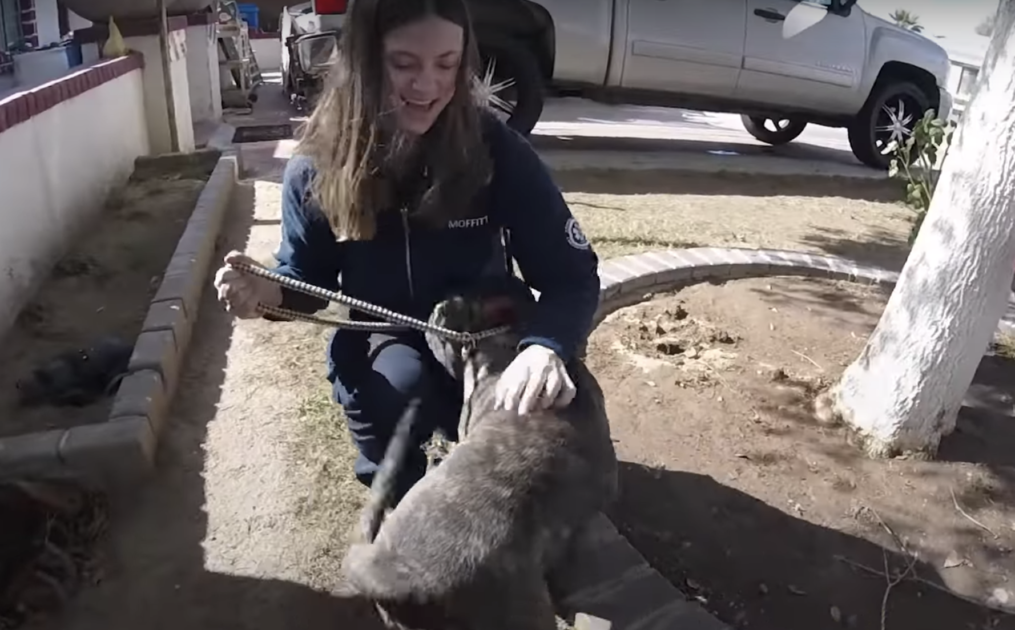 Source: The Dodo/Youtube
The story, understandably, made the news. A woman who tuned it assumed that the 9-month-old pup would be adopted immediately. But she still called a few days later anyway to check.
To her delight, the adorable Pit was still waiting for a home. She drove over and adopted him immediately. She named the handsome brindle, Khan.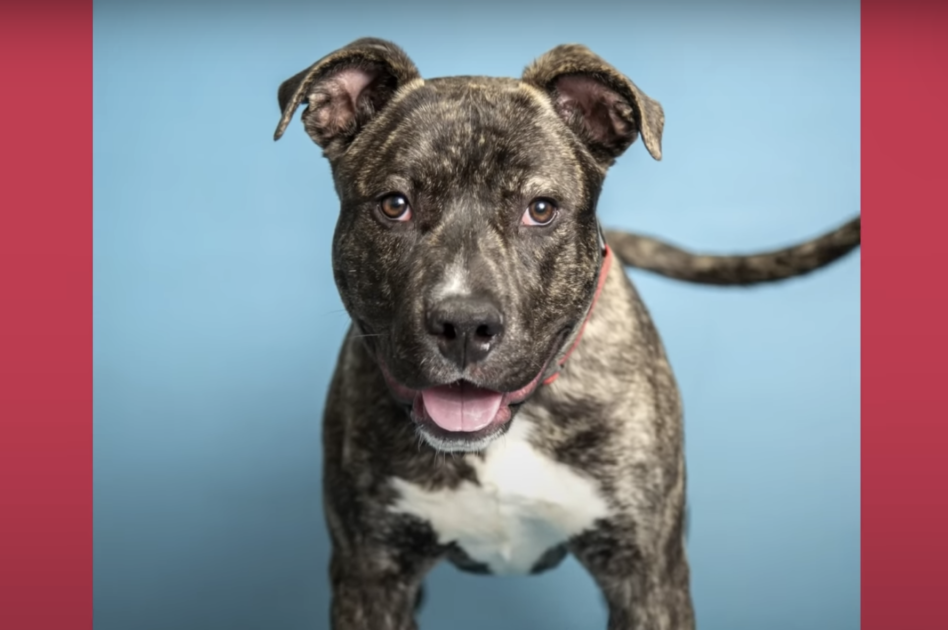 Source: The Dodo/Youtube
Khan's mom describes him as a perfect gentleman when he wants to be. Especially during his early days, the sweet dog was on his best behavior.
It was as if he knew he had to impress his new mom or she wouldn't keep him. That was far from the truth. Now, she says, he rules the house!
Khan gets so revved up when he's happy that his mom calls him a wiggling noodle. He loves to pick up giant sticks and take them with him as they go for daily walks.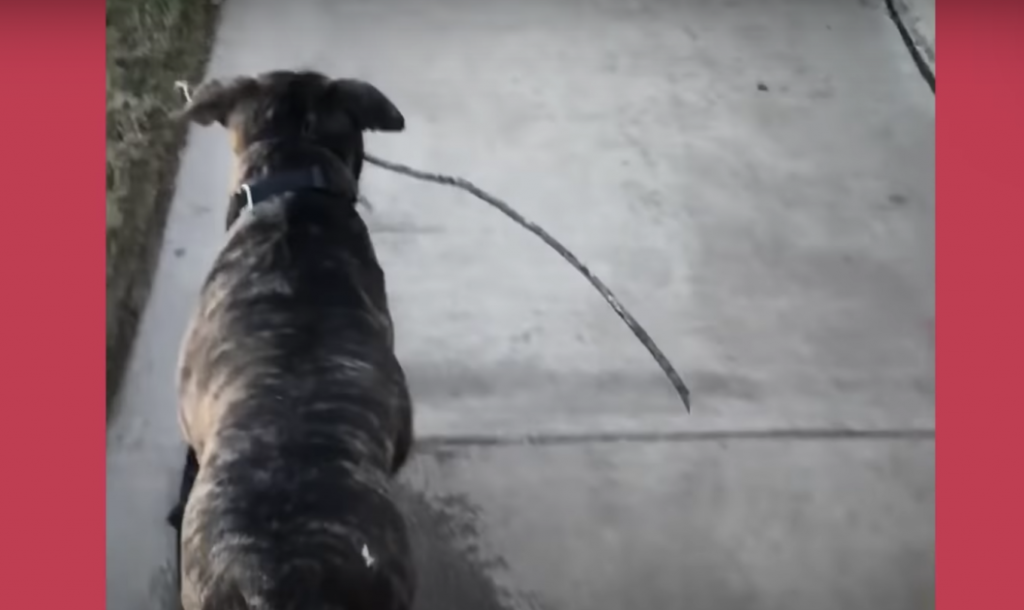 Source: The Dodo/Youtube
His mom also says that he's exactly what she's ever needed: a calming force when she needs comforting and a goofball when she needs cheering up. To say they're a match made in heaven is an understatement!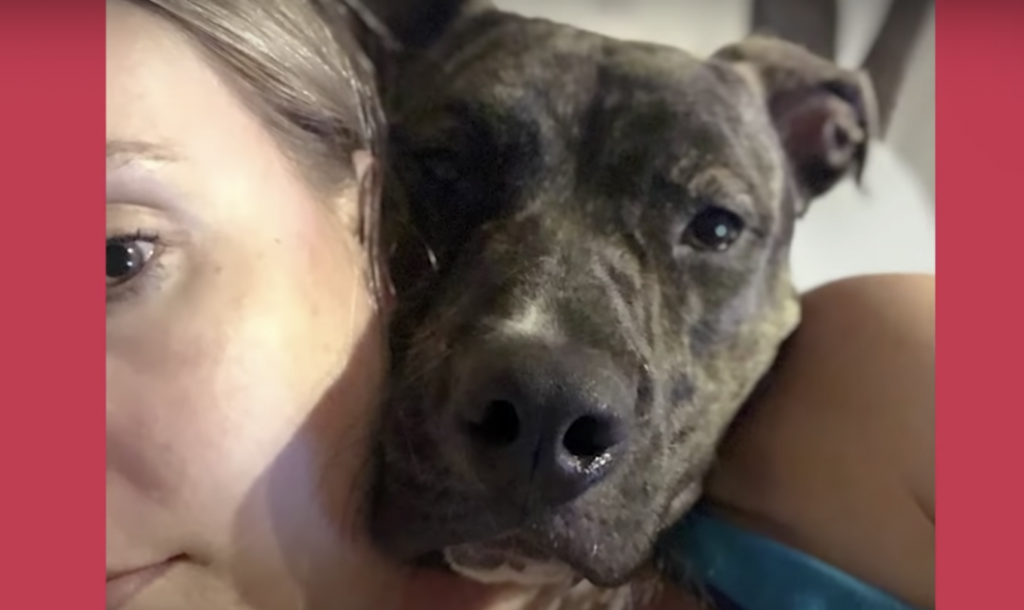 Source: The Dodo/Youtube
To see Khan's unique rescue and experience his happy life in his forever home, click the video below. Thank you to The Dodo for sharing this delightful story!
Please 'SHARE' to pass on this story to a friend or family member