Kenny the Doberman is living proof that where there are hope and courage, there is always a chance of a miracle.
Despite facing tremendous odds and being one step away from death, Kenny fought hard every single day. This is his story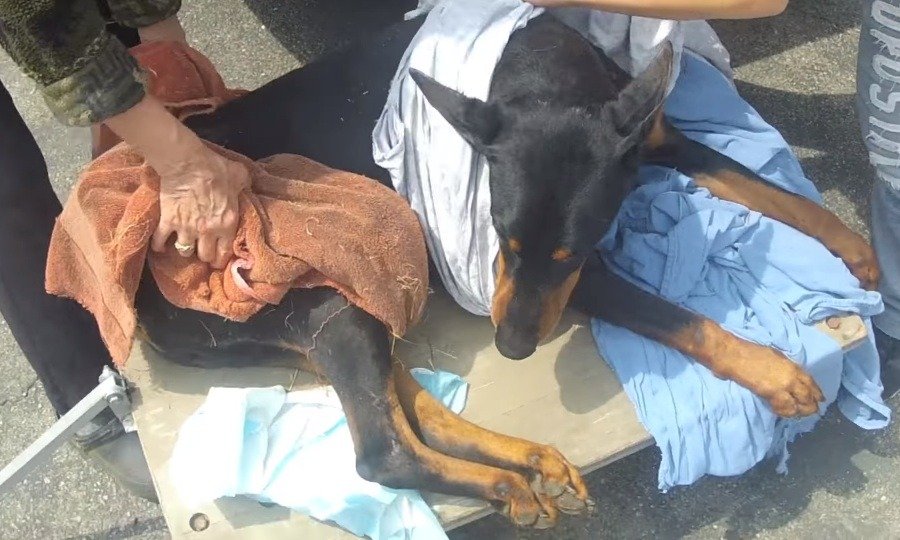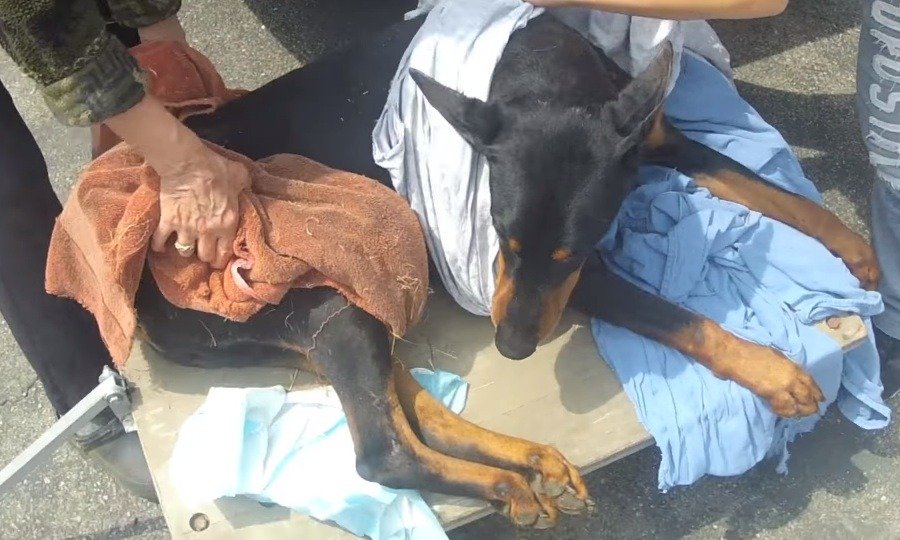 Source: Bill FoundationDog/YouTube
In early 2013, a kennel gate fell on Kenny's neck, leaving him paralyzed in all four legs. He was taken in by Leslie Gallagher, the founder of Two Hands Four Paws.
He couldn't move on his own, couldn't urinate or defecate by himself anymore, and for all intents and purposes, was considered a lost cause. Euthanasia was suggested by some vets.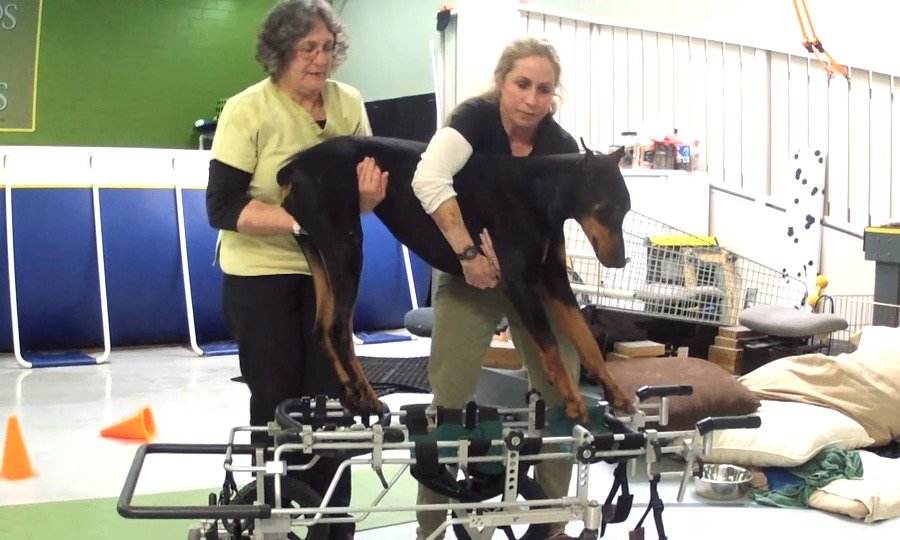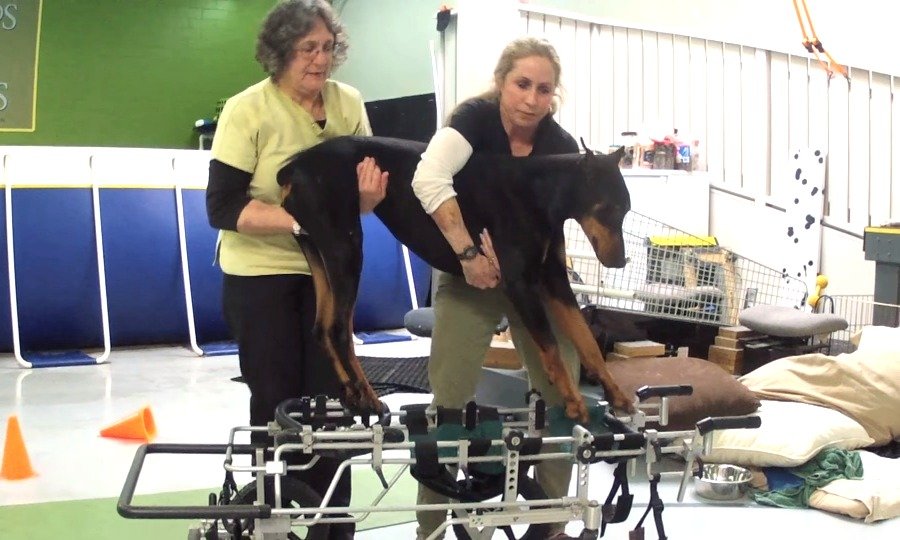 Source: Bill FoundationDog/YouTube
But Leslie Gallagher still had hope. Something told her Kenny was a fighter. She wanted to give him a chance and so she, and her staff, worked non-stop to help him recover.
But things just kept getting worse. During his physical therapy, it was found that Kenny had cancerous tumors and underwent surgery.
To make matters worse, while recovering from surgery, Kenny ended up getting pneumonia. Fate was testing Kenny to the limit.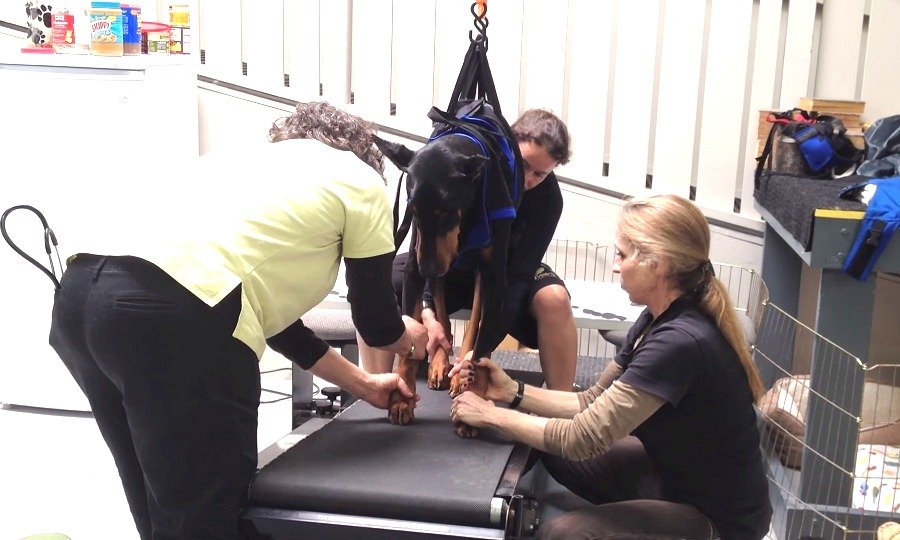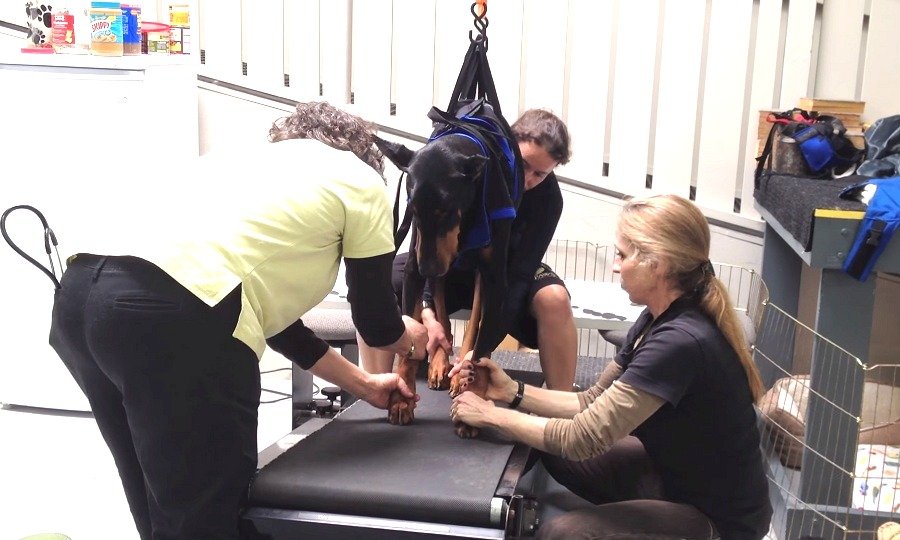 Source: Bill FoundationDog/YouTube
But Kenny didn't give up. He fought. And Leslie fought with him. After raising $9,000 to cover his medical costs, Leslie sought the services of leading neurologist Dr. Wayne Berry for another surgery.
After this surgery, Kenny's pain slowly subsided and his physical therapy started showing results, albeit slowly.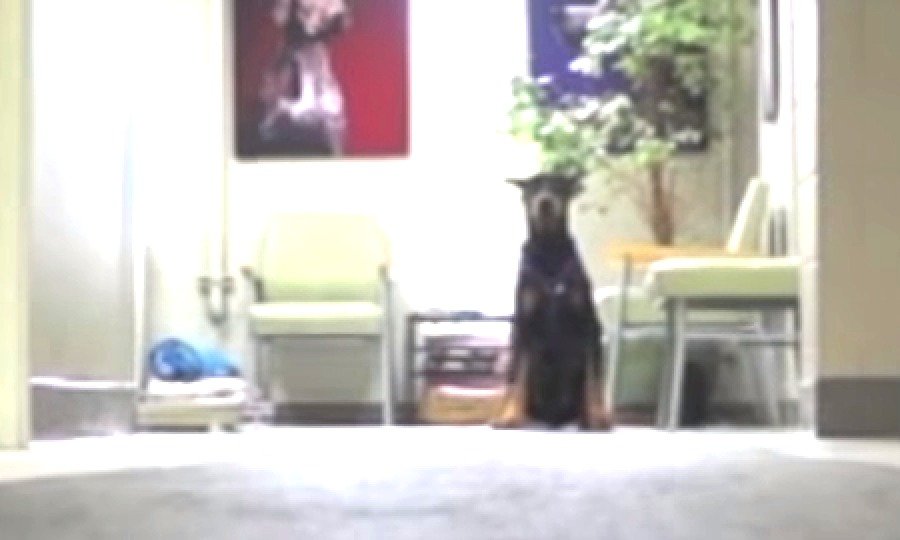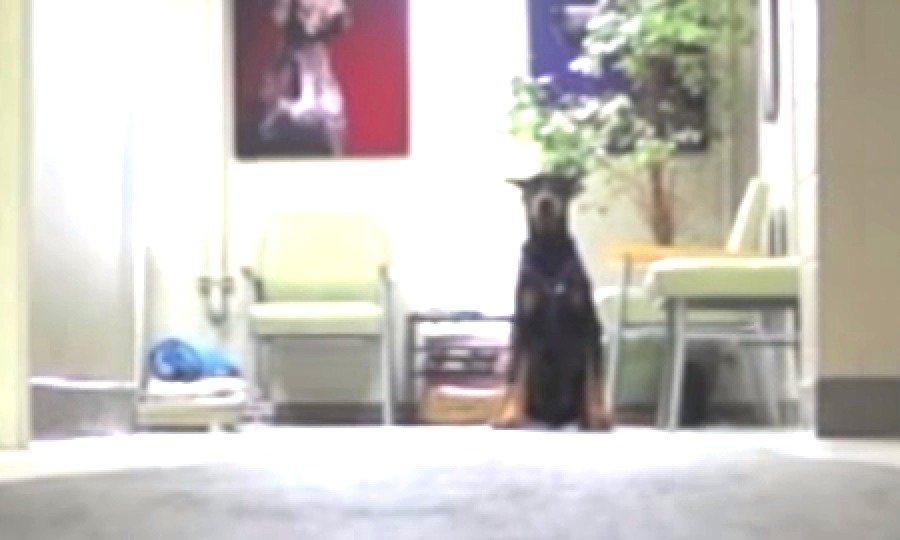 Source: Bill FoundationDog/YouTube
Over the next few months, Kenny went through extensive massage, laser and hydrotherapies, acupuncture, physical activities, etc. You name it, Kenny was doing it.
Slowly and steadily, Kenny began to regain function in his legs. Numerous slips and falls later, he was able to stand up. He slowly regained control of his bladder and bowels.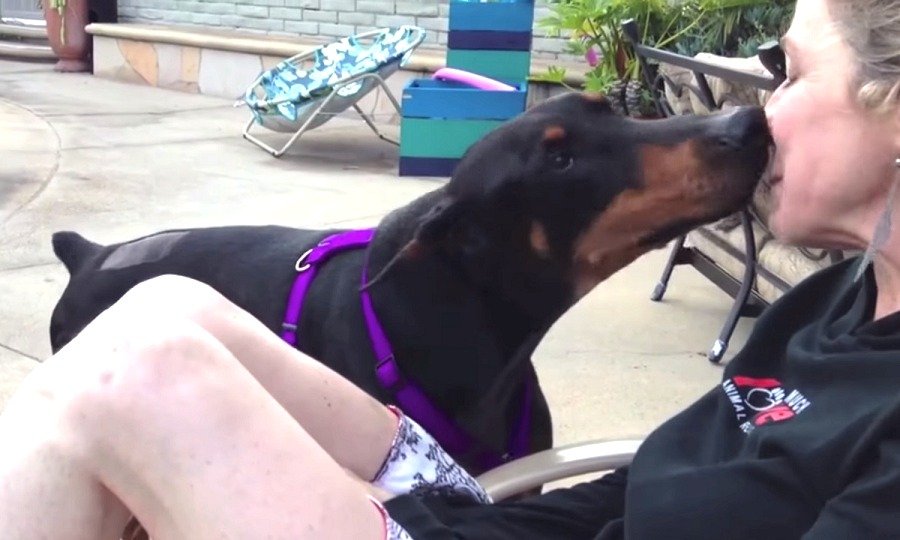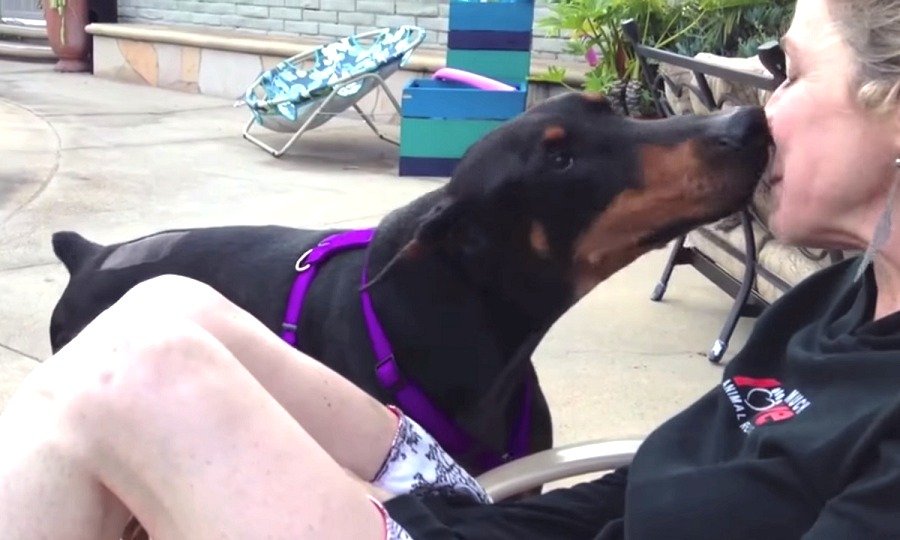 Source: Bill FoundationDog/YouTube
Then one day, a miracle happened! Kenny ran! He ran to his caretaker and offered kisses.
Today, Kenny gets around on his own and loves to play with the other dogs and his caretakers. A far cry from where he began. Kenny is our hero and gives us hope that nothing is impossible.
Click the video below to watch Kenny's amazing recovery.
Please SHARE to pass on this story to a friend or family member