But then, the dog works up the courage to try. He puts his paw onto the kayak but once it moves a bit, he gets scared again.
Fernando knows he has no other choice. To save his life, he's going to have to grab the dog and make him stay on the kayak.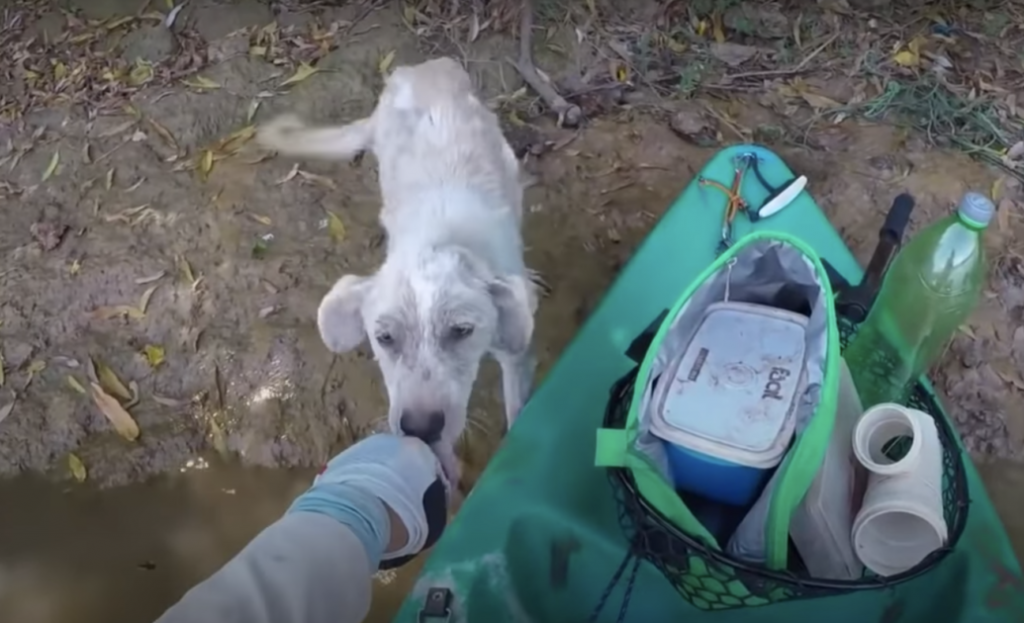 Source: The Dodo/Youtube
Safely on board, it's time to get the dog to safety! Fernando paddles over 2 and a half miles. They arrive on the mainland and they wait for the rescue group to arrive.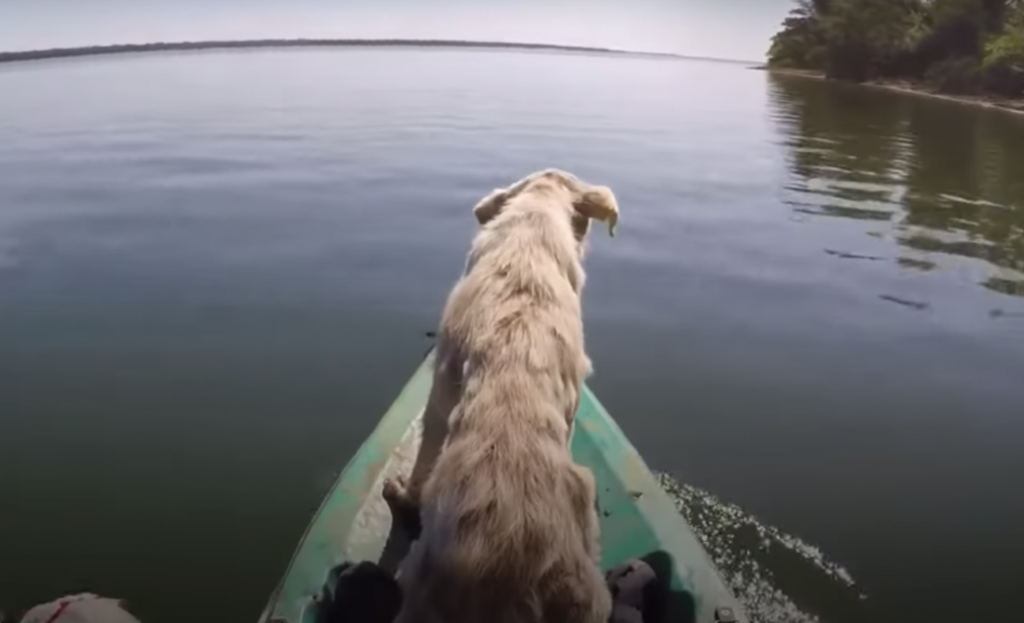 Source: The Dodo/Youtube
They will take him to the vet and make sure his health is urgently addressed. He's so malnourished and has advanced mange. While they wait, it's time to love on this brave dog. He gets tons of pets and hugs.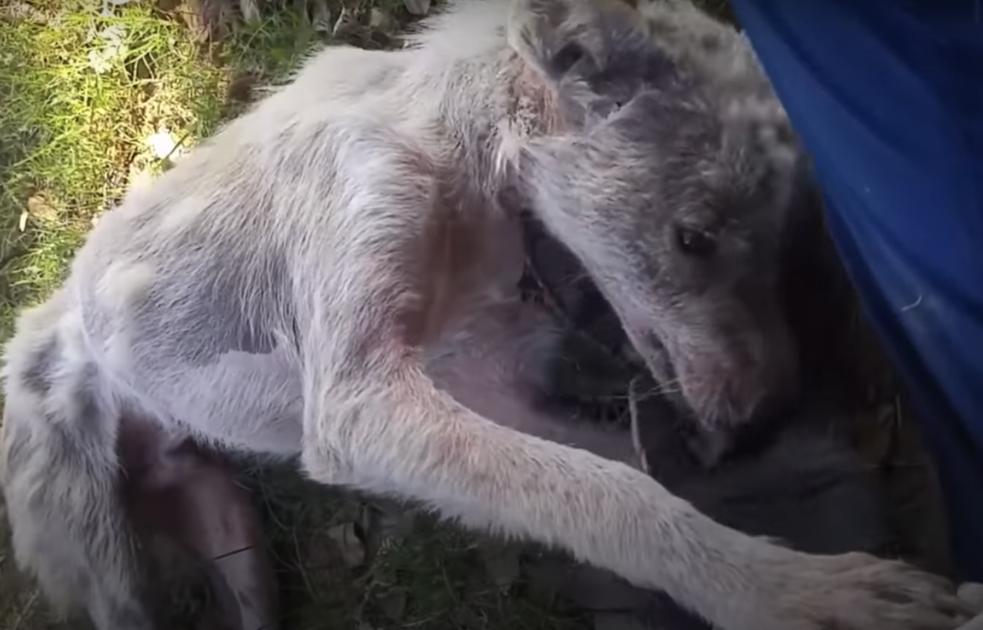 Source: The Dodo/Youtube
Once the dog is in safe hands, Fernando leaves. He promises to visit him soon– and he does! Five days later, the dog, now named Jack, is at his foster home.
The little guy is so happy to see Fernando. Jack knows he's alive today because of the nice man. His tail wags and doggy jumps say it all.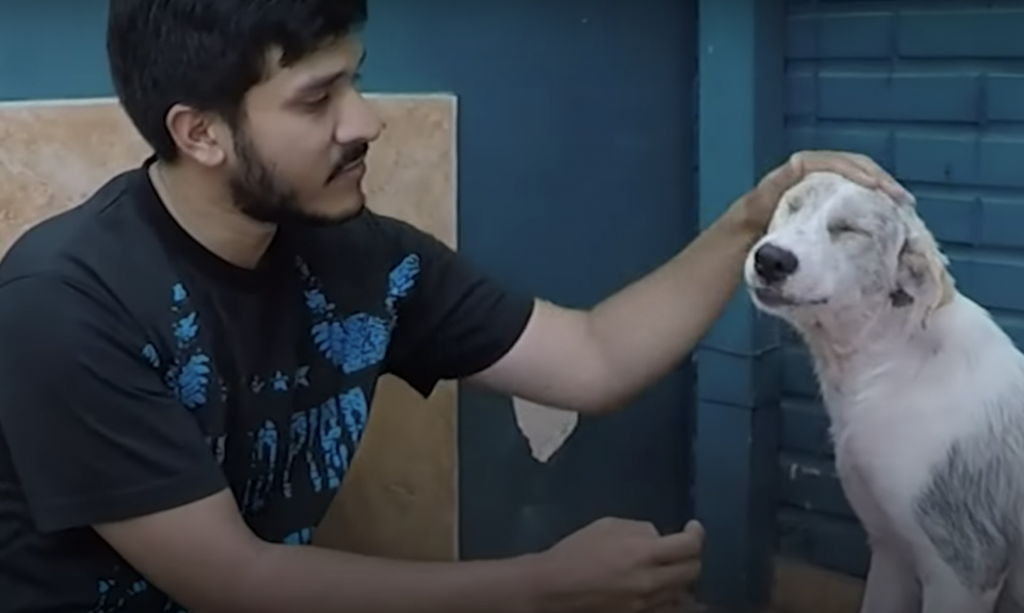 Source: The Dodo/Youtube
As soon as Jack is medically cleared, he will be available for adoption. A dog this sweet and friendly should have no trouble finding a new home.
We are beyond grateful that Fernando found Jack and did all he could to make sure he survived. The complete story is too good to miss. Click play on the video below!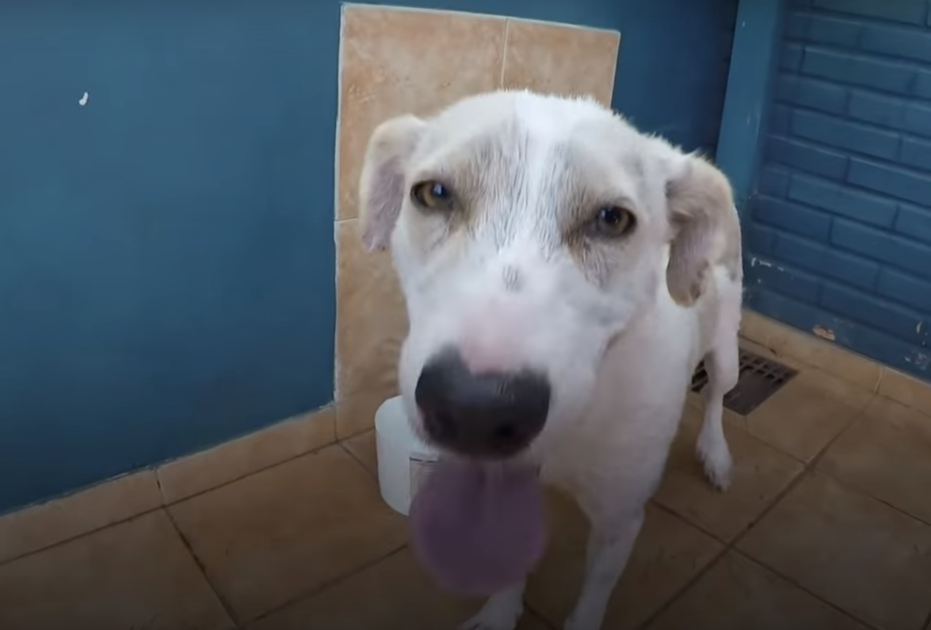 Source: The Dodo/Youtube
Please 'SHARE' to pass on this story to a friend or family member