Rodeo shows have always been a huge source of mass entertainment. The rodeo clowns never fail to come up with amusing acts to thrill their audience.
However, one unsuspecting K9 became the star of a rodeo show due to his terrific protective instincts!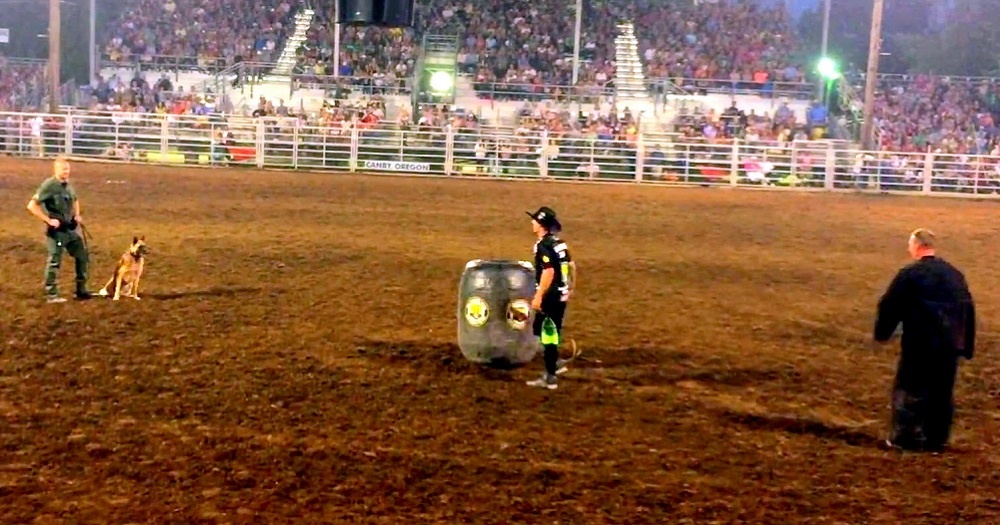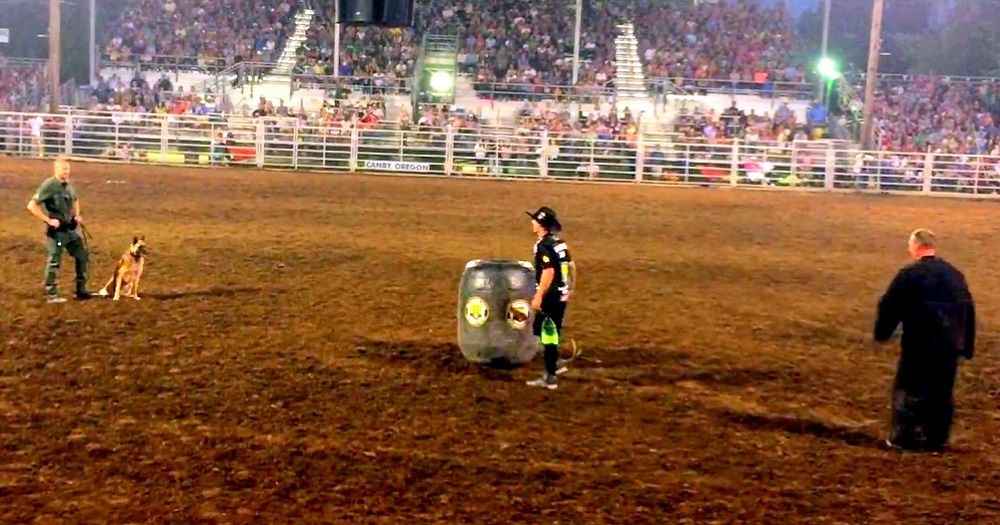 Source: Brad ONeil/YouTube
In this video, we see seasoned rodeo clown JJ Harrison kick-start the show by stealing Sergeant Brad O'Neil's patrol car.
As the act progresses, we see Harrison realize that this is the second time he has meddled into the affairs of the cop.
Harrison reveals that he isn't scared of the cop as he is well protected by his "brawny" security detail, Franz. Immediately on cue, we see Franz walk onto the field dressed in a puffy black suit.
Franz and Harrison begin "teasing" and "harassing" the cop as part of their act, with no clue that Sergeant Brad's K9 is onto them!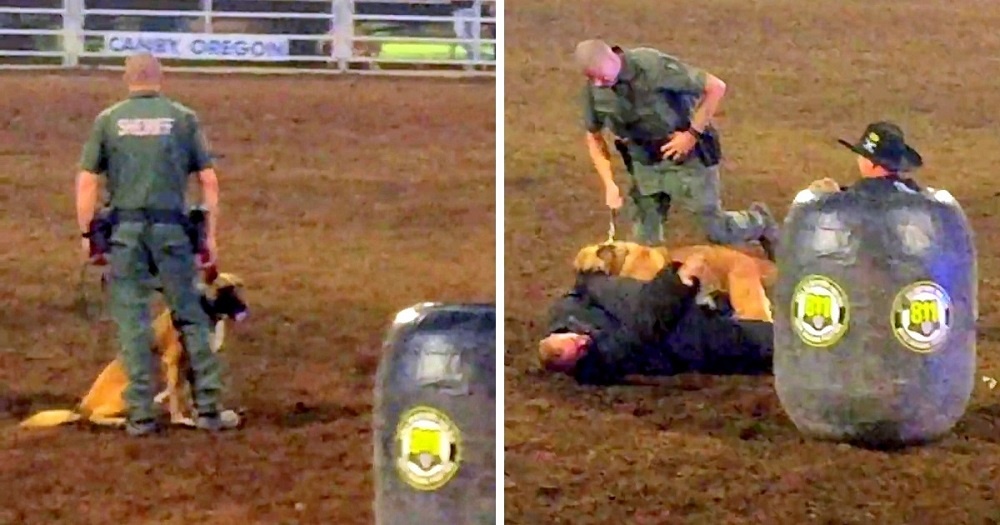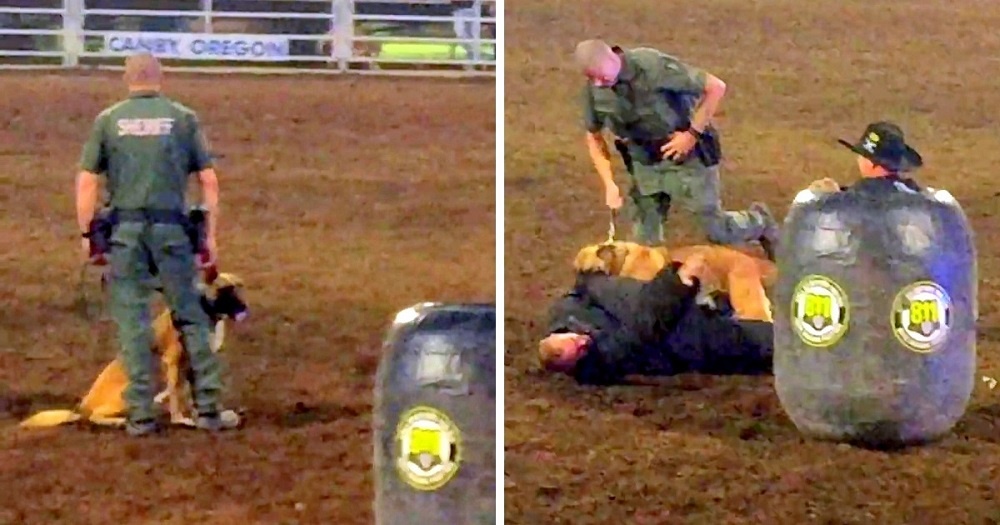 Source: Brad ONeil/YouTube
In a spectacular turn of events, we see the K9 charging at the rodeo men ferociously. Harrison quickly hides inside a barrel while the K9 locks down the "muscular" Franz in a swift move. Poor Franz is left helpless as the K9 bites into his puffy suit!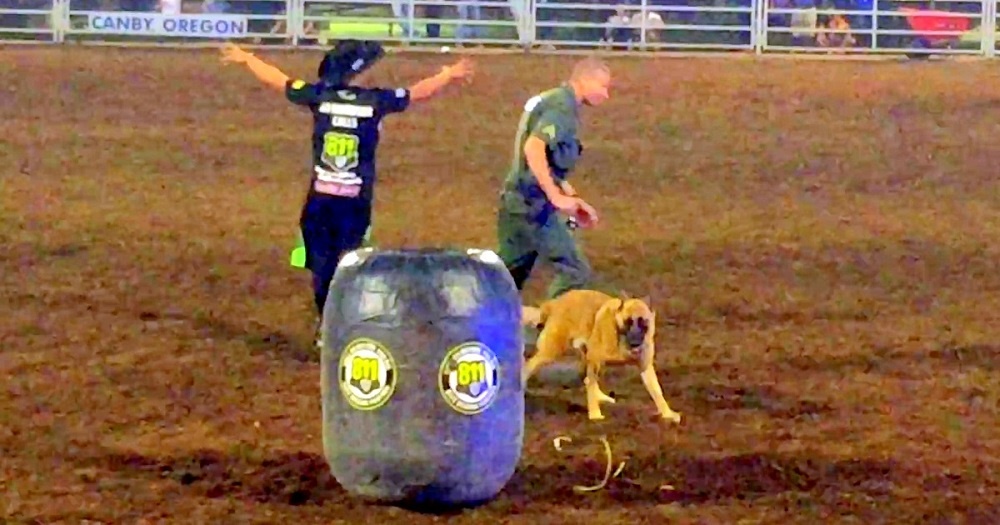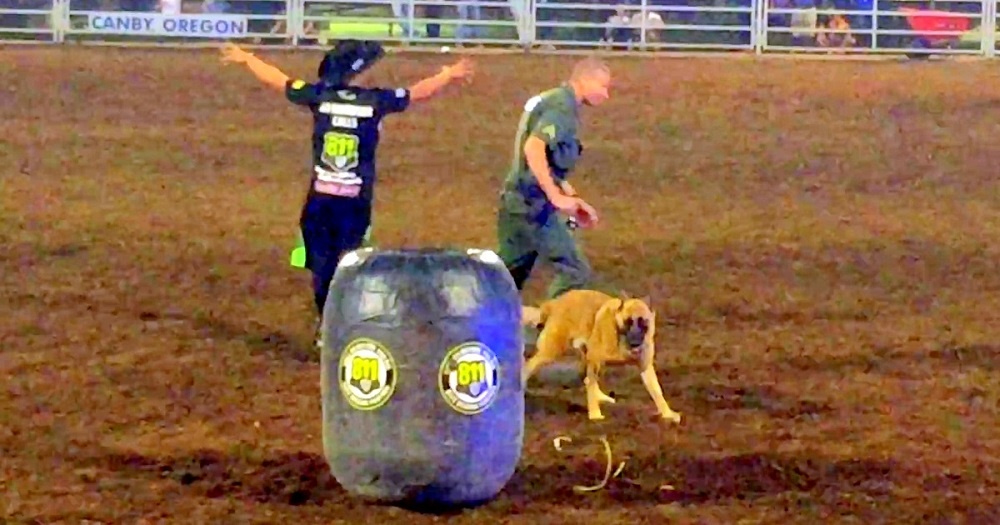 Source: Brad ONeil/YouTube
Watch this amazing act till the end to see how Franz and Harrison hilariously escaped this sticky situation.
Toward the end, Harrison dedicated this performance to the cops and the K9 task force who work non-stop to keep citizens safe every day. This K9 sure knows how to do his job!
Click the video below to watch how the K9 became the show-stopper of this entertaining rodeo act!
Please 'SHARE' to pass on this story to a friend or family member