A trapped puppy who fell into a ravine is now safe, thanks to the actions of a heroic veteran who went out of his way to his life.
According to a post by Ross County Humane Society, in Chillicothe, Ohio, the 8-week-old, mixed-breed pup fell 80-100 feet down into a ravine, landing on a slate ledge by a waterfall.
He was so far down that saving him wouldn't be an easy task. The Humane Society sent rescuers to try to get the dog, but they couldn't get to him: "They could hear him crying but could not see him because he was too far down," the humane society wrote on Facebook.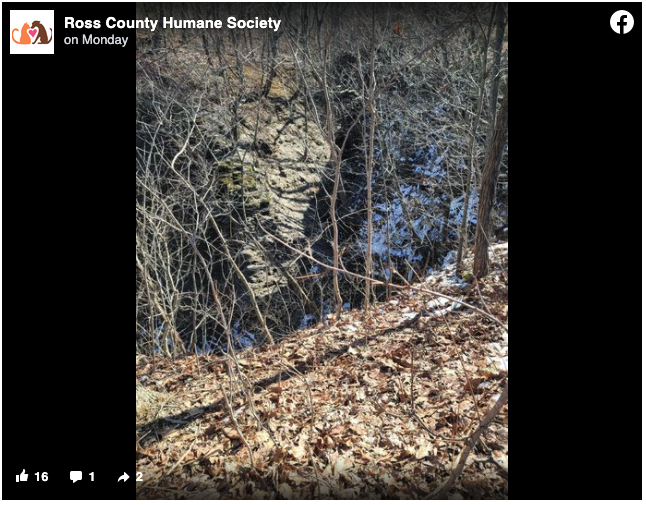 Seeking help to save the puppy from this dangerous situation, the Humane Society put out a plea on social media. They say several people and organizations "jumped to action" to help.
But it was one man who truly saved the day: a veteran and professional cyclist named Joe Lawhorn.
The vet truly went above-and-beyond to help, scaling the 100-foot cliff down the ravine to retrieve the puppy.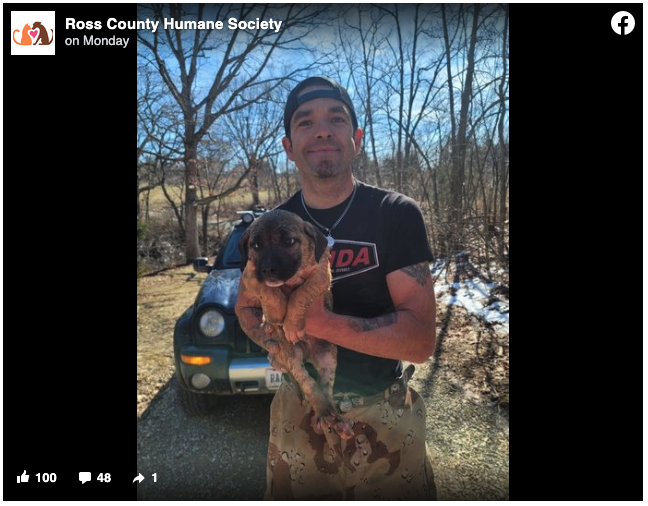 Joe saved the puppy's life, getting him back safe and sound. The puppy was then transported to North Fork Animal Clinic, where he was examined by vets.
The puppy was named "Kenda" after one of Joe's cycling sponsors. Other puppies at the shelter were also named after sponsors: Rudy, Irwin, Marque and Fuji. All the pups are set to be put up for adoption in a few days.
"Thank you to the staff and everyone in the community who stepped up to help this puppy," Ross County Humane Society wrote.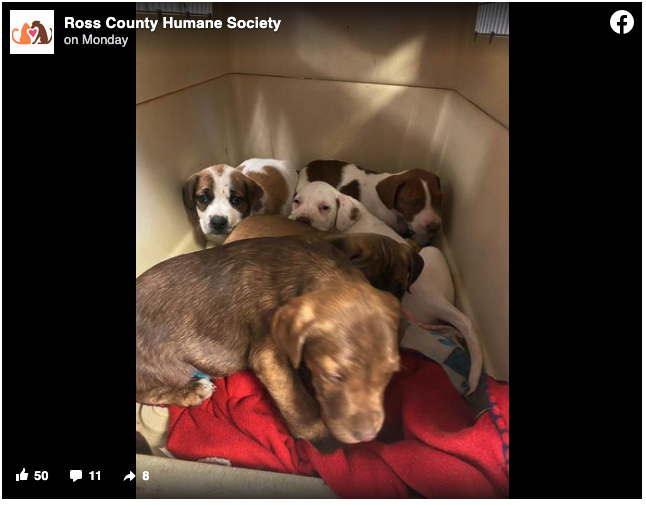 Joe was praised as a hero online. In his own Facebook post, he says that many people have offered to send him money and gift cards, but he asks that people instead send their donations to the Ross County Humane Society, who are trying to build a new facility because theirs is "falling apart."
We're so glad this puppy is safe! Thank you to Joe for scaling a 100-foot wall to save this dog's life!
Share this amazing news!