A woman saw a dog running around her backyard in western Michigan and was able to get close enough to check her tags when she found a sad note attached to the collar. The note was from the dog's former owners, and it begged for someone to find her a new home.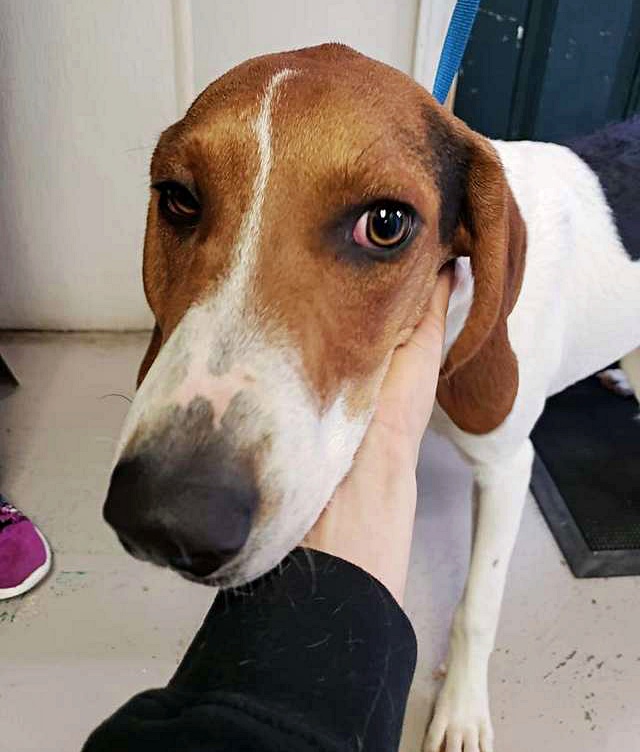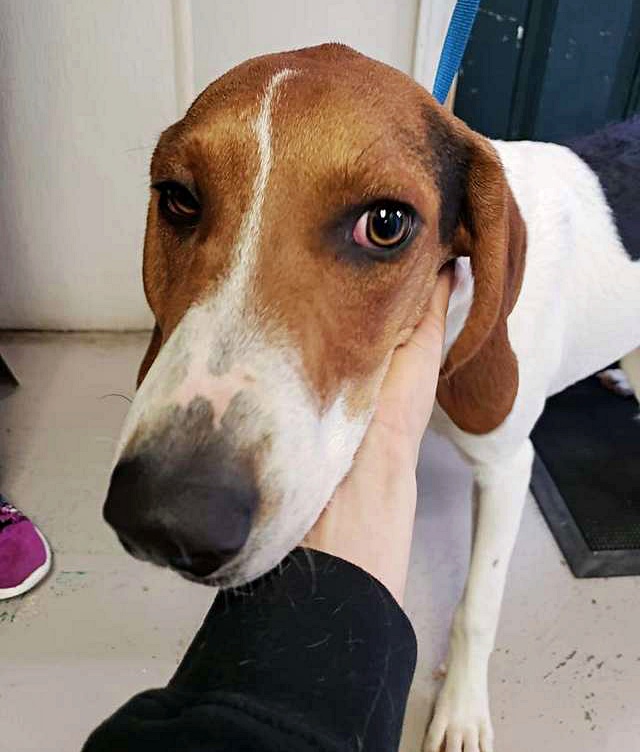 Facebook/Luvnpupz
"I am lost and looking for a home — my owner had a stroke and can not care for me. Please don't take me to a shelter. I am a purebred Coonhound 6 months old. Please find home," it read.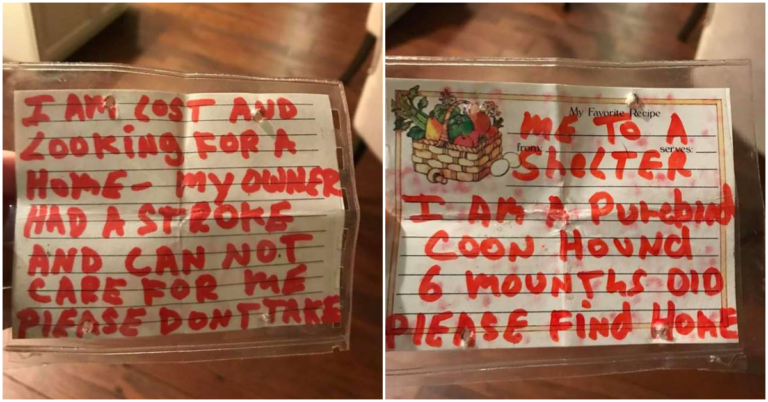 Facebook/Luvnpupz
It turned out Ghost hadn't been maliciously abandoned but dumped with good intentions. This didn't make it okay, and there are definitely better ways to go about it, but her former owners just wanted someone to care for their dog as they no longer felt they could.
Luvnpupz took Ghost in and placed the dog in a foster home while they tried to connect with her former owners.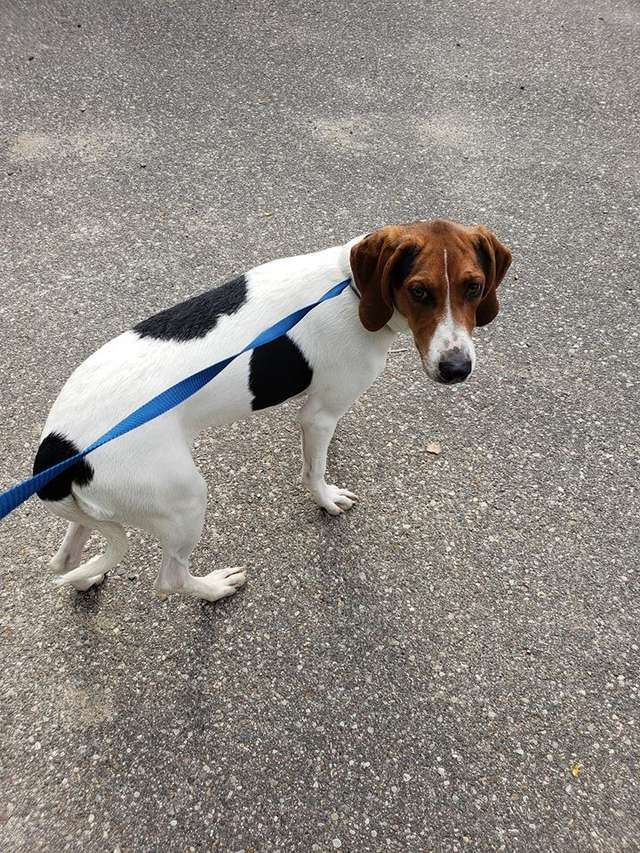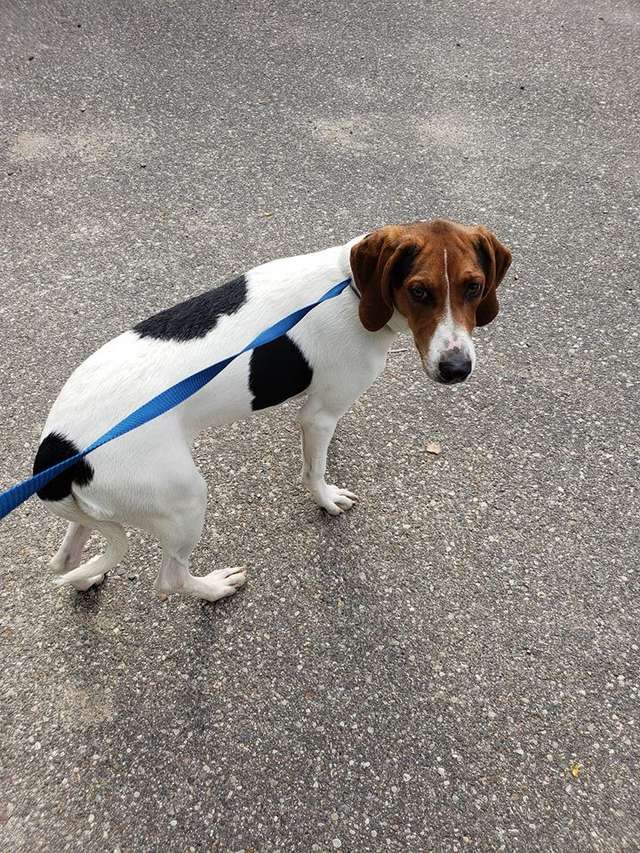 Facebook/Luvnpupz
The rescue believes that they can possibly help Ghost's original owners keep the dog by providing financial assistance and whatever other help they may need. They hope the community can come together and help in their search and not judge the way the dog was abandoned.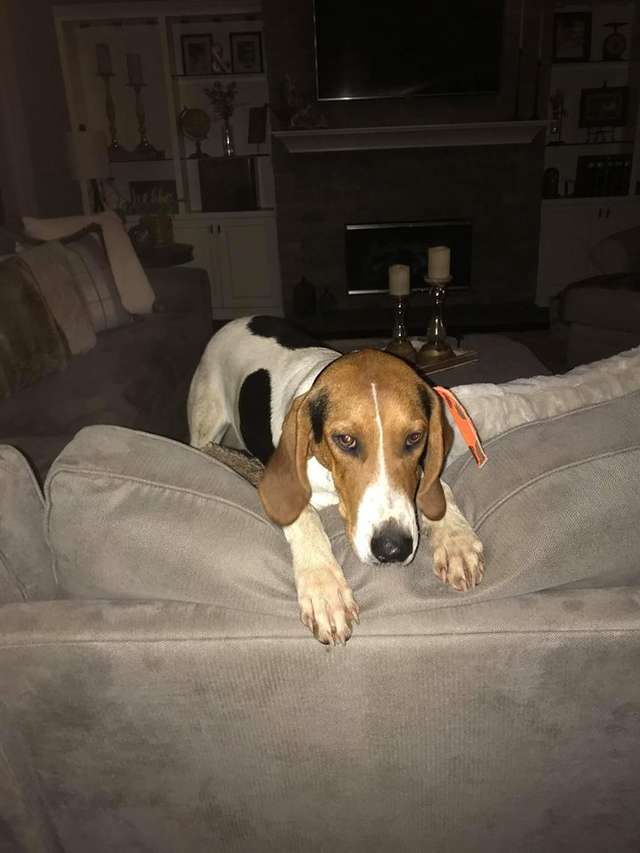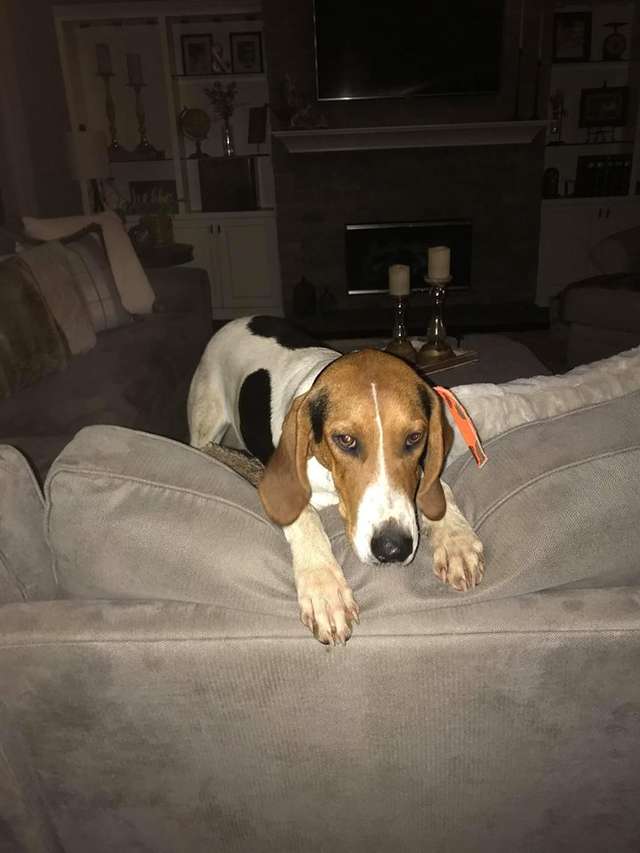 Facebook/Luvnpupz
If there's more to the story or if the owners can't be tracked down, Ghost will be put up for adoption. Meanwhile, she's doing well in her foster home! 🙂
You can follow the Luvnpupz Facebook page for updates on Ghost.