A German Shepherd had been living in the woods near Echo Lake Park in Fort Worth, Texas, for several weeks when Judy Obregon of local animal rescue The Abandoned Ones finally had her work pay off. She began by trying to gain the dog's trust, and patience was the key.
Judy has lots of experience rescuing dogs from this notorious dumping ground and knew exactly what it would take to rescue this German Shepherd.
URGENT 05- 05-18 : FOSTER NEEDED (Fort Worth , Tx ) ( Part One ) She's been living in the woods for several weeks , turns out she wasnt alone 🙁 After being alerted by FWPO( s) regarding dog ( GSD ) living in woods ( Echo Lake / Carter Park ) area , I knew it was extremely URGENT to capture her gaining trust began , studying her every move , and determined ! at first once she saw my truck she'd run , every morning before sunlight I'd go to feed her , it's when she began waiting , I knew we were close .She also knew how desperate we were , so she made it a point .if you take me , you take my friend too ! Thats how I felt because he was no where around during the weeks we began feeding to gain trust .Her being elusive kept her safe from evil ( knowing if anyone else got near ) she would run .but the mission to rescuing her changed , because one turned into two .No way was I going to leave her buddy behind ! With wounds on his face it was urgent , and friendly he would become victim in the hands of evil that lurks this area ! ( photo in comment section) Going in everday , We know it's possible WE may find one in need , never do we have a FOSTER in place …just faith we will find one .we search the woods , the creeks , the lake , the park for possible dumped animals .She is and was another , along with her friend both in need ! While I have several videos from the day we started gaining trust , in some you can see how elusive she was , then just how she began to trust , one video she begins to walk up to me and one she's so happy she starts rolling on her back .I said the same thing to her everday , for her to know my voice and trust that one day her life would change . The look of worry , concern always gets me , and all so rewarding when we can change their frown , the fear they have into a smile ❤We can't do this alone , We need your help , to help us help them .If you can foster please contact www.taoanimalrescue.comthis video is only a glimpse of living life on the streets of danger ..in the woods with no one knowing you even exist but today their life changed !Donations directly to vet would be so greatly appreciated Dr Gibbs : 817-294-9798Thank you to TAO volunteer Emily Walker for her assistance ❤

Posted by The Abandoned Ones "Saving Animals in Danger" on Saturday, May 5, 2018
"At first, once she saw my truck she'd run," she wrote. "Every morning I'd go to feed her." Then one morning, Judy showed up and the dog was there waiting for her. "I knew we were close [to rescuing her]."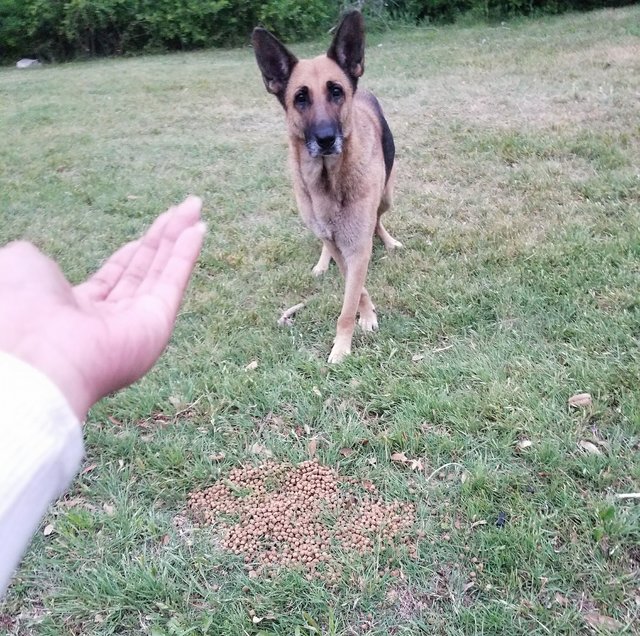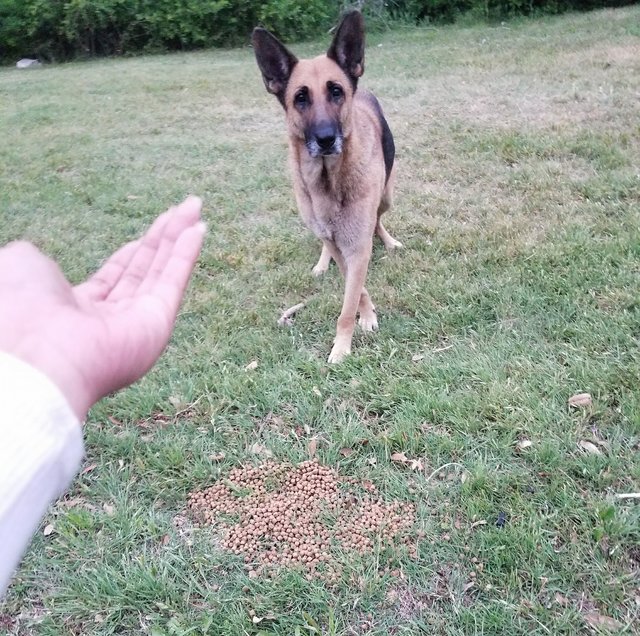 That's when the German Shepherd revealed a secret.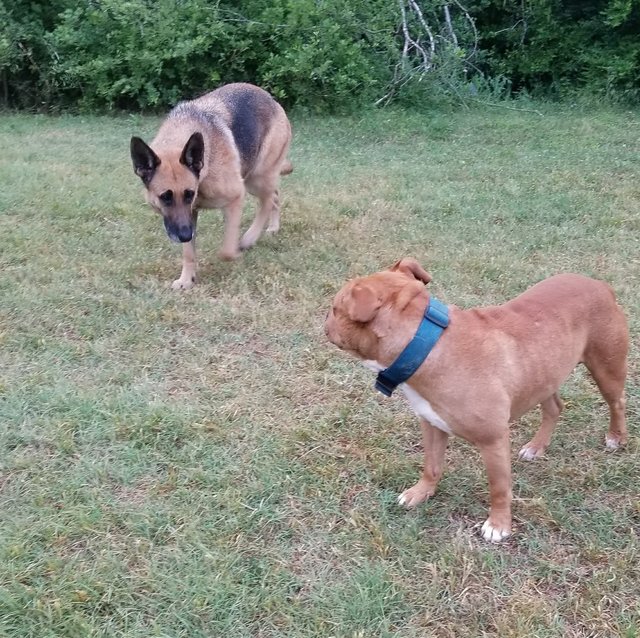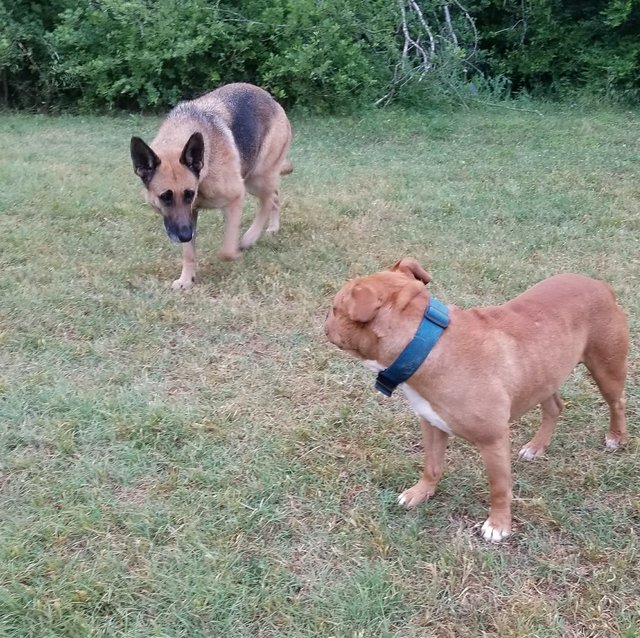 The dog went into the woods and brought out a friend: a scared pit bull with scars all over his face.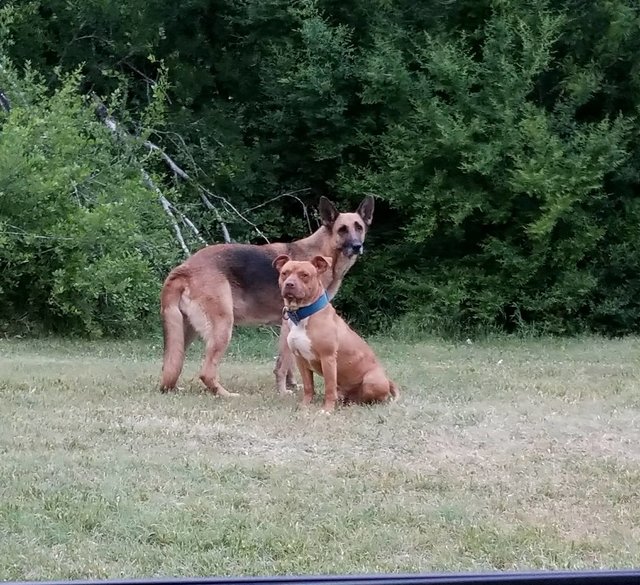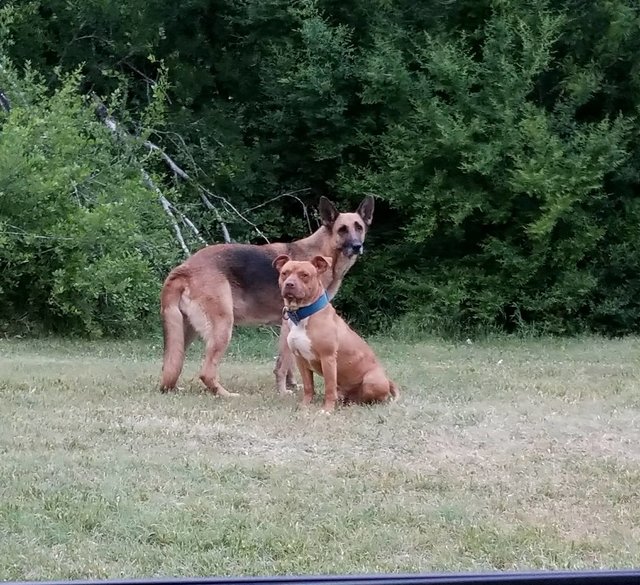 "She made it a point: If you take me, you take my friend, too!" Judy said.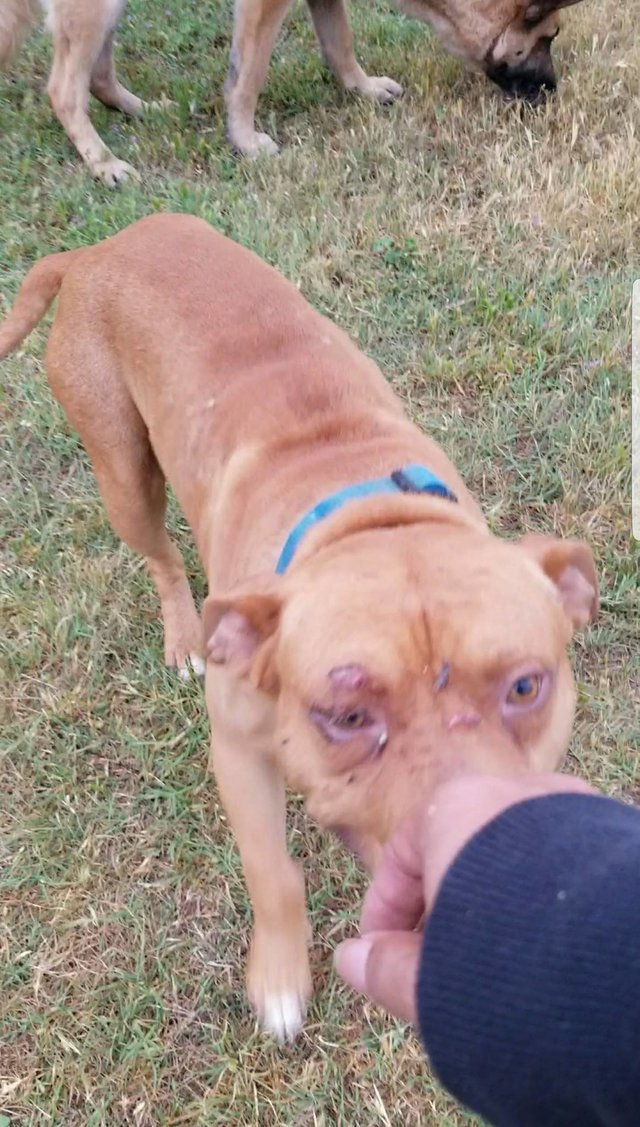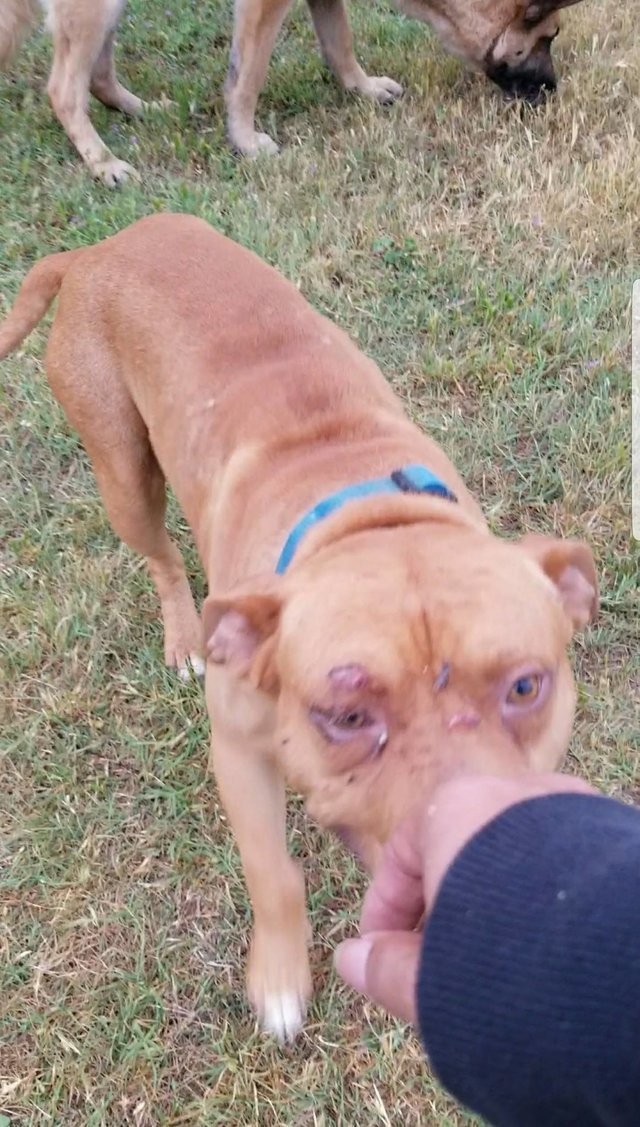 No one knows how these dogs got here or how they found each other, but they clearly had become friends and protectors of each other. Judy took both of them with her.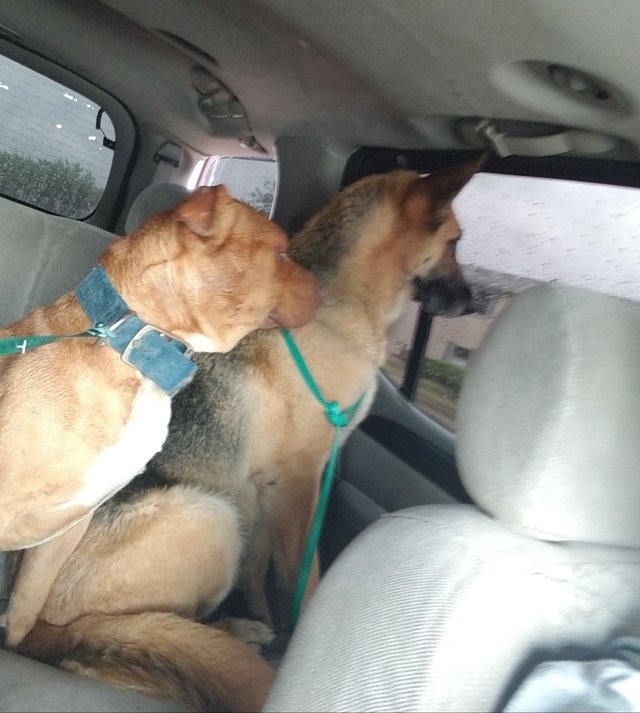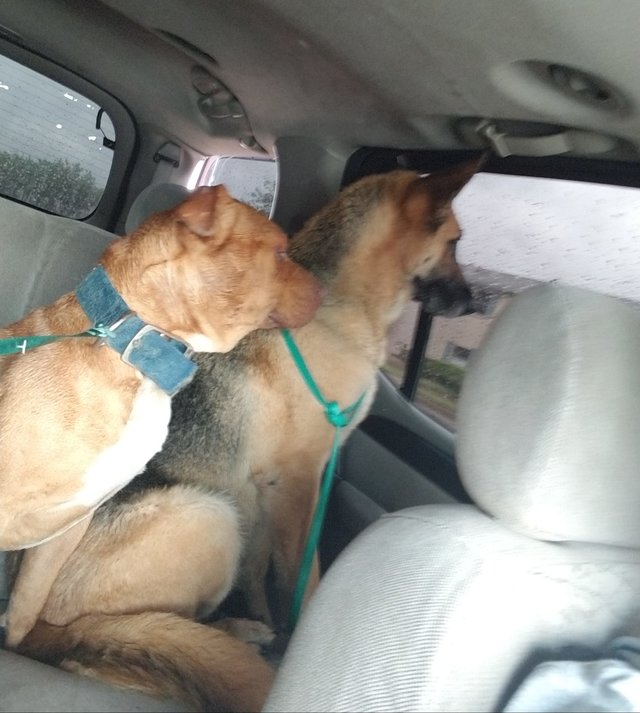 Iris the German Shepherd and Clover the pit bull have now both visited the vet, and Judy learned that neither suffers from heartworm. She's now searching for an appropriate foster home for the two dogs.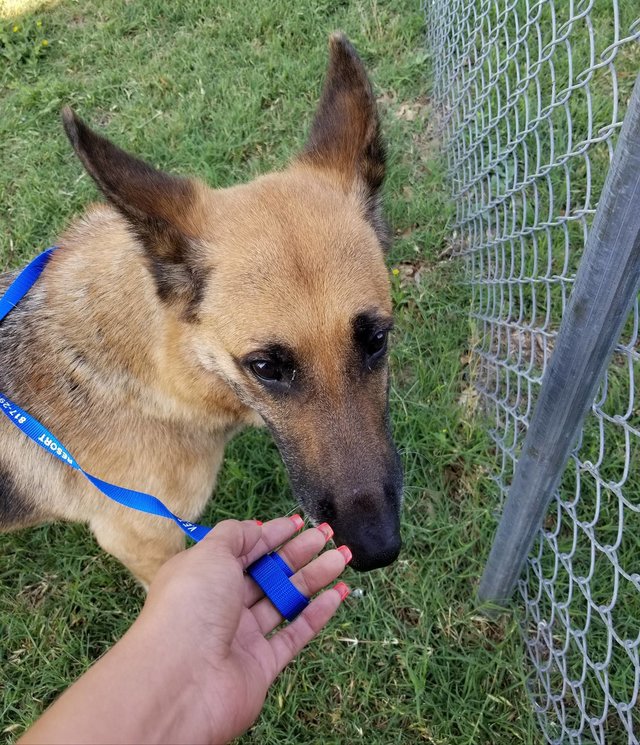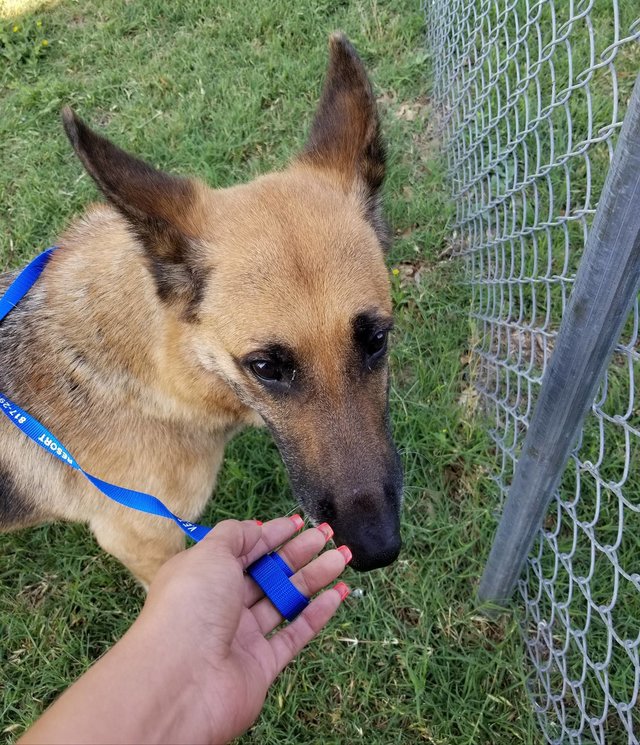 Both dogs are looking better and happier already. 🙂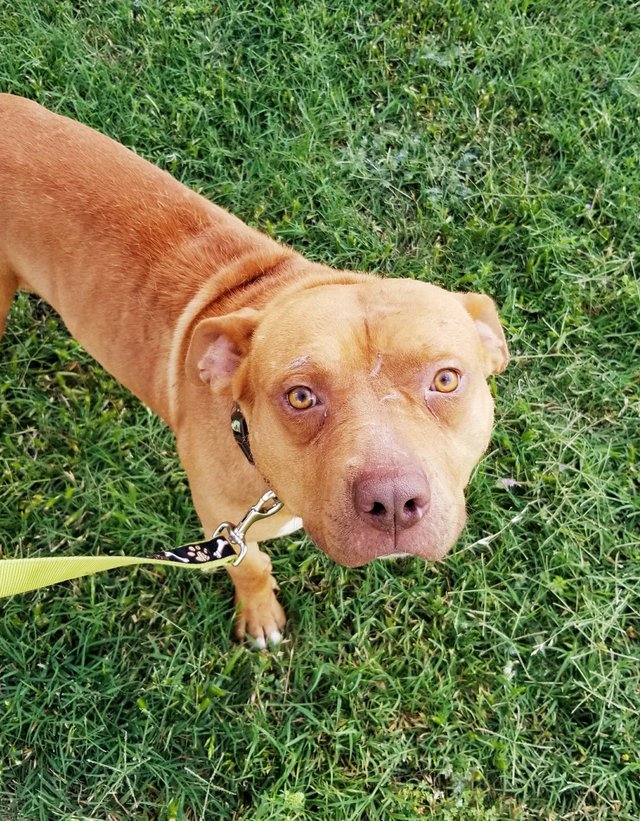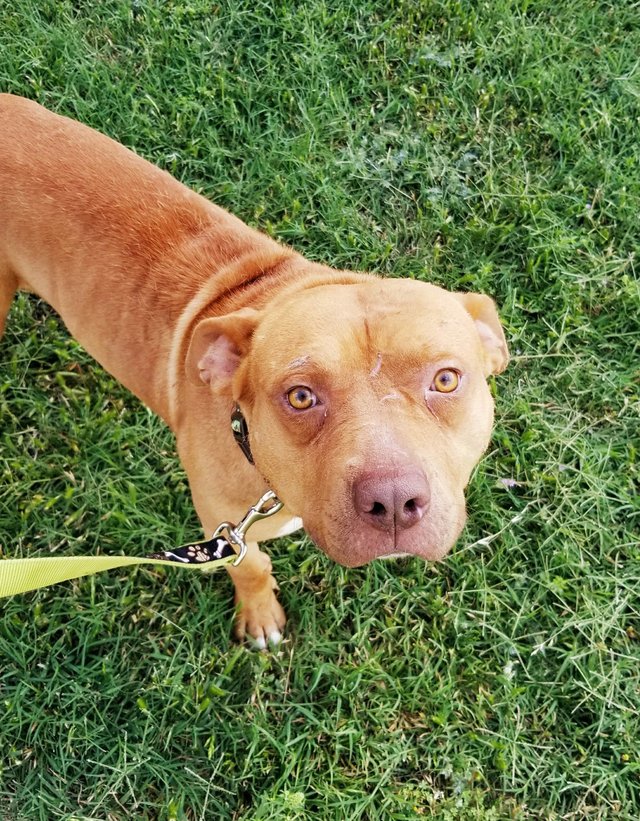 "I said the same thing to her every day for her to know my voice and trust that one day her life would change," Judy said on Facebook. "It's all so rewarding when we can change the fear they have into a smile."
h/t The Dodo