Georgia, an Australian Shepherd mix, was rescued and taken in by the Sunshine Dog Rescue in Phoenix after she was found living at a gas station near the US-Mexico border.
After a medical examination, they learned that Georgia was pregnant. All of her puppies were born prematurely and sadly, none of them survived.
Sunshine Dog Rescue/Facebook
Georgia was absolutely devastated after losing her entire litter. She was very frantic, looking for her babies, and didn't understand what was going on.
She even tore up the toddler mattress she had, trying to find her babies.
The rescue's founder, Anita Osa, knew that Georgia needed help to heal. She posted to social media, hoping to find any animals that needed a lactating mama dog.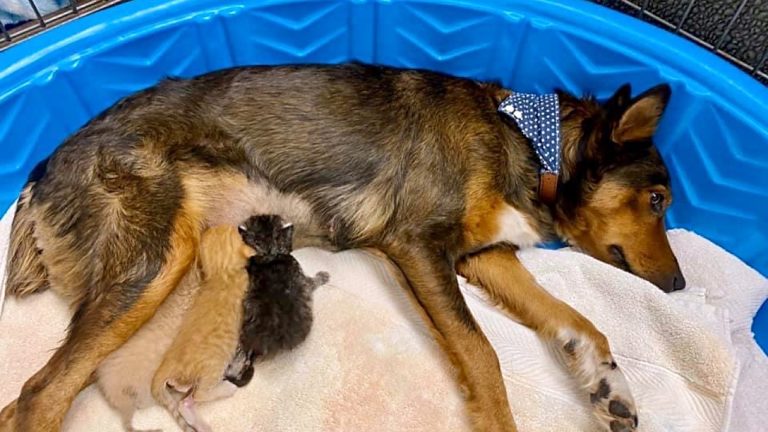 Sunshine Dog Rescue/Facebook
It turns out that there was a trio of newly orphaned kittens who needed a mother, and Osa agreed to give it a shit.
She wasn't sure if Georgia would accept kittens as her babies, but much to her surprise, they formed an instant bond.
Georgia instantly calmed down upon receiving the kittens. She allows the kittens to nurse from her, and she enjoys lying with them and cuddling.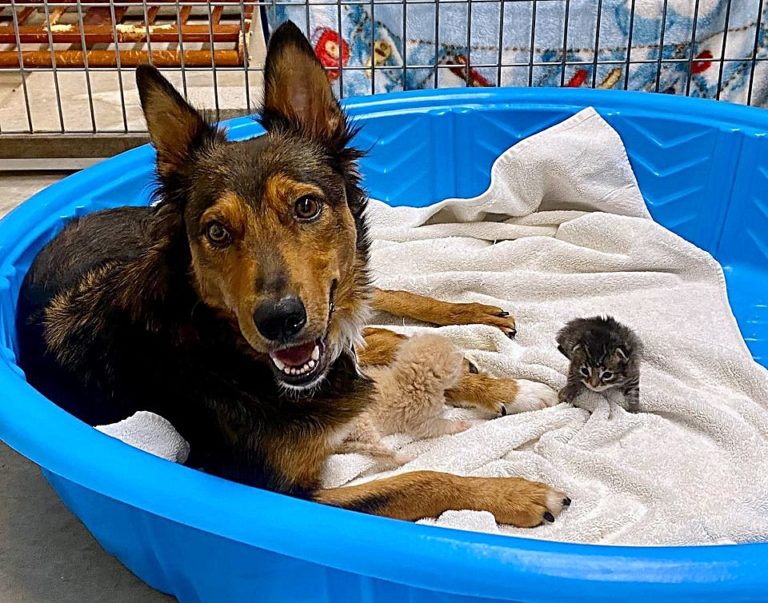 Sunshine Dog Rescue/Facebook
The kittens happily accept her nurturing ways and have no idea that she is a dog.
Georgia has been a wonderful mother, cleaning the kittens and protecting them as if they were her own.
Who knew that three kittens would be the solution to Georgia's heartbreak?!
H/T to ABC 15.
Please 'SHARE' to pass on this story to a friend or family member