Four heroic U.S. military dogs were recognized with the nation's highest honor for canine service to the country in a special ceremony on Capitol Hill with top military leaders and members of Congress.
This year's recipients, Troll, Sgt. Yeager, Emmie and Niko earned the medal for their extraordinary valor and service to America.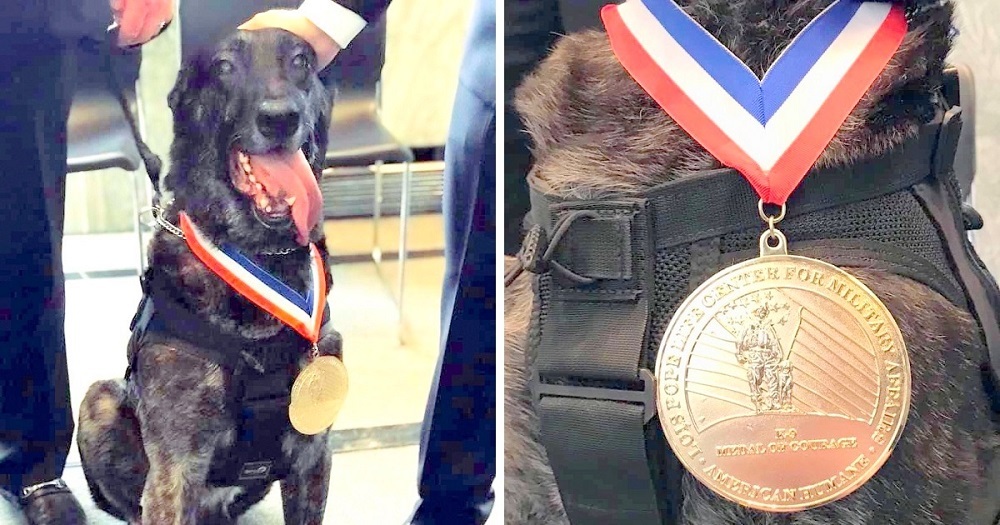 Source: U.S. Department of Defense (DoD)/Facebook
"Military dogs are vital to protecting those who protect our freedom," said American Humane President and CEO Robin Ganzert at the award ceremony on Capitol Hill.
"At American Humane, which has been supporting the U.S. military and military animals for over 100 years, we believe it is important to recognize and honor the extraordinary feats and acts of devotion these heroic animals perform every day."
The four K9s were used in various capacities in patrol, drug and explosive detection, and other specialized missions for the Department of Defense and other government agencies.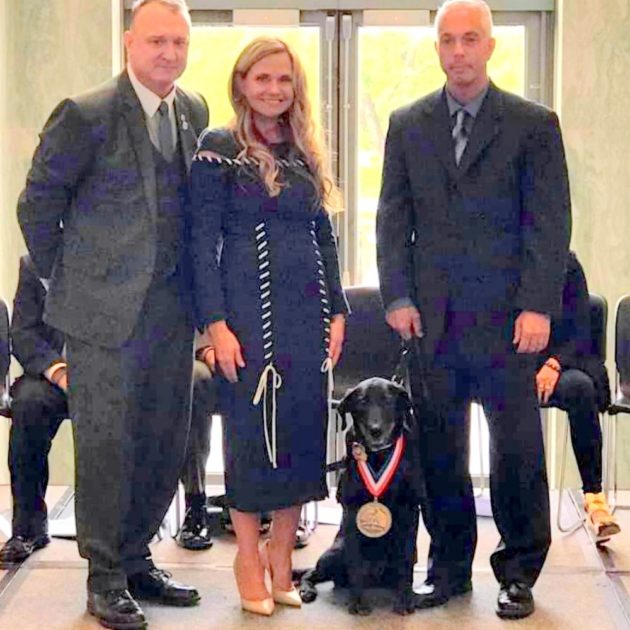 Source: U.S. Department of Defense (DoD)/Facebook
The video below shows an interview with Sgt. Yeager who lost his handler in an explosion in Iraq.
Yeager has been battle scarred after the countless sacrifices that he made to keep the country safe.
We are so proud of every K9 who dedicate their lives to the country. We love you, brave ones! Congratulations!
Check out the video below to watch Sgt. Yeager in an interview accompanied by the marine family who adopted him after his retirement.
Please 'SHARE' this to pass on this story to your friends and family!