Sometimes fate brings the right people together with the dogs who need them the most.
Though happy and healthy today, 'Chunkie' is a completely different dog than she was back in October. The 3-month-old Pit bull was rescued after being spotted by Sacramento firefighters on their way to a call.
She had been left out in the rain, tied to a tree, suffering from mange. Agonized by what they saw, they couldn't imagine leaving her in such a bad way. So, Mike Thawley and his crew brought her back to the firehouse.
Poor little puppy didn't have a friend in the world – but then that all changed.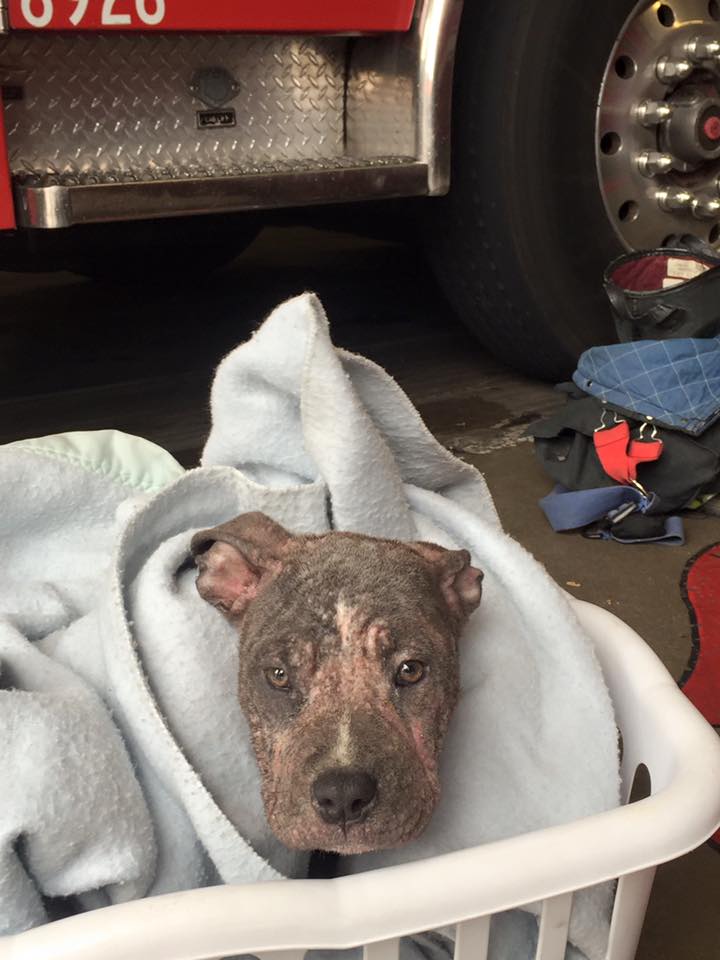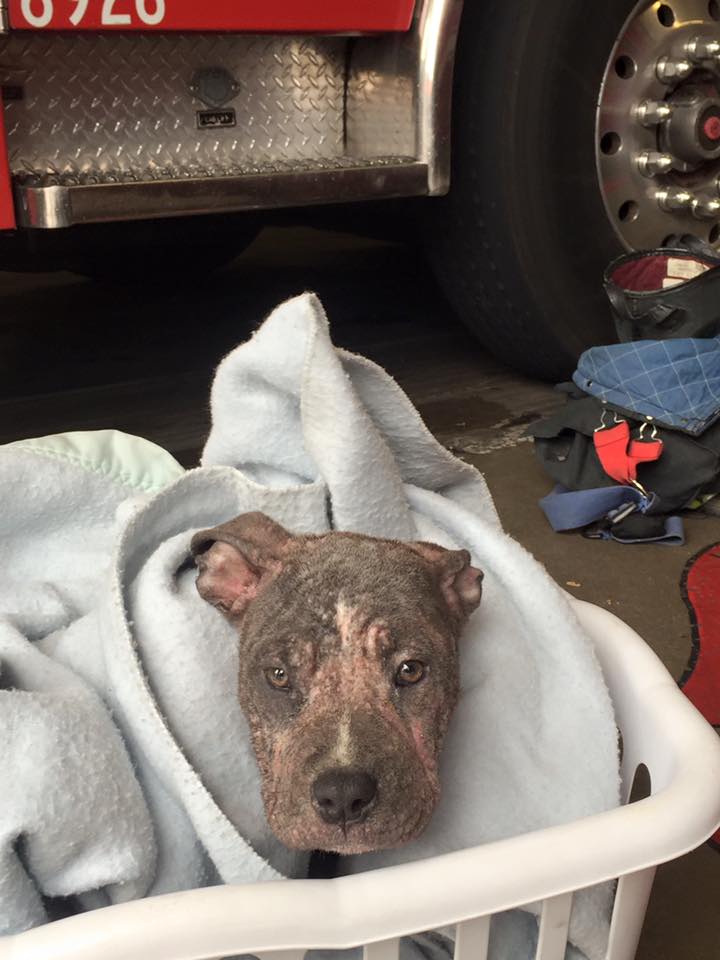 Sacramento Fire Department
When they arrived back, she was given a bath and kept warm, and of course, wanting the best for Chunkie, the fire crew decided it would be best she was taken to a shelter where she could be properly cared for and rehoused.
Thawley dried her off before bringing her to the Front Street Animal Shelter for safekeeping. His kindness, however, didn't end there.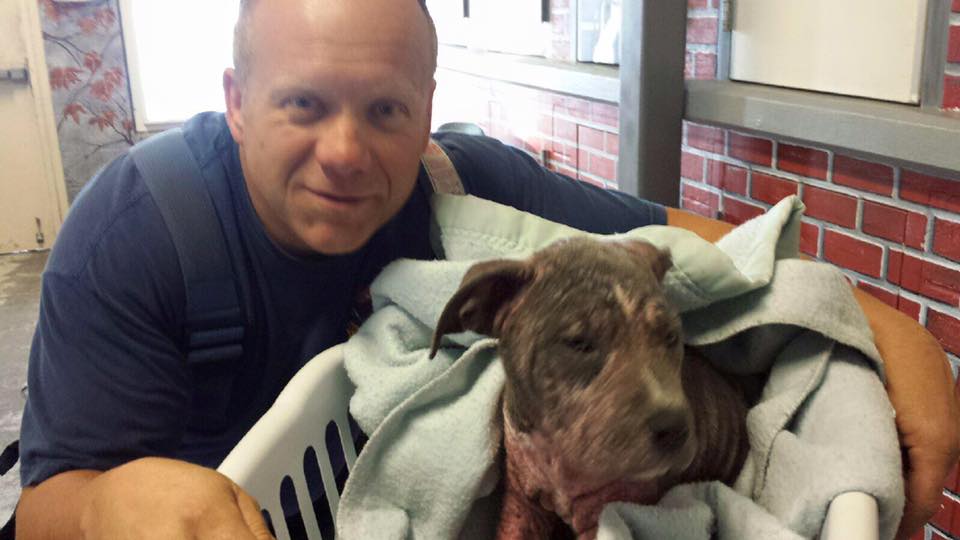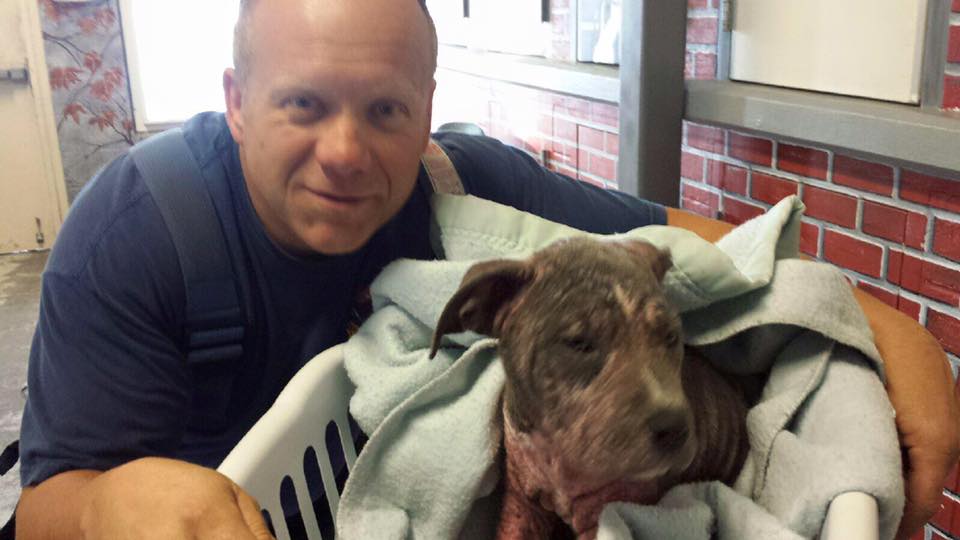 Sacramento Fire Department
Despite knowing she was in the best hands at the shelter, Thawley couldn't stop thinking about Chunkie, and the following day, he returned to the shelter to pay her a visit.
He wanted to let the sick pup know she wasn't alone in the world, and that he still cared.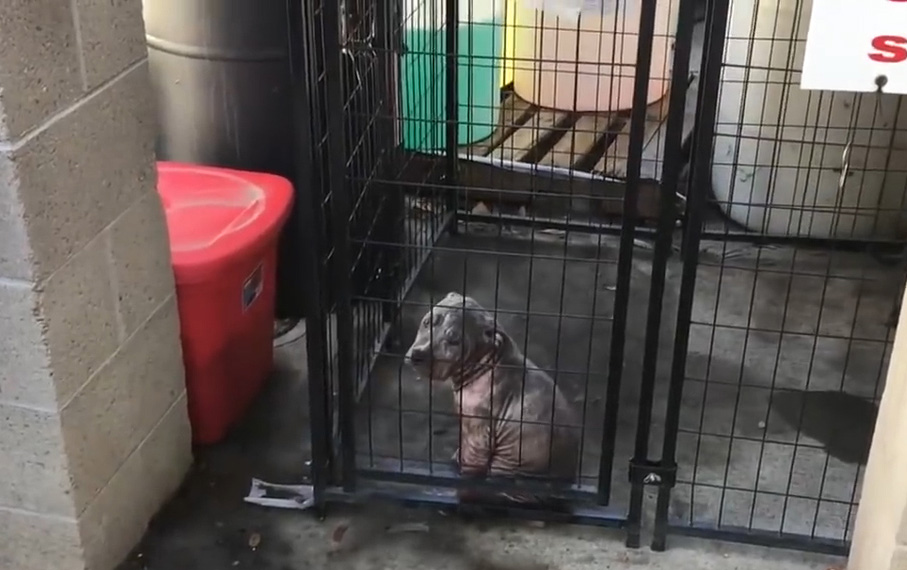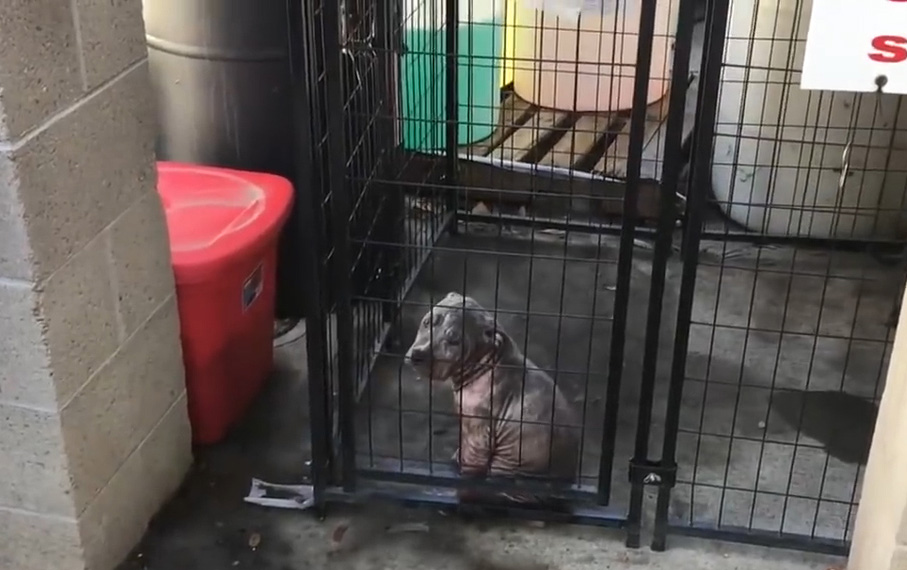 Sacramento Fire Department
Amazingly Chunkie recognized and even greeted Thawley with plenty of enthusiasm and was following him around the shelter, wagging her tail despite, how sick she was.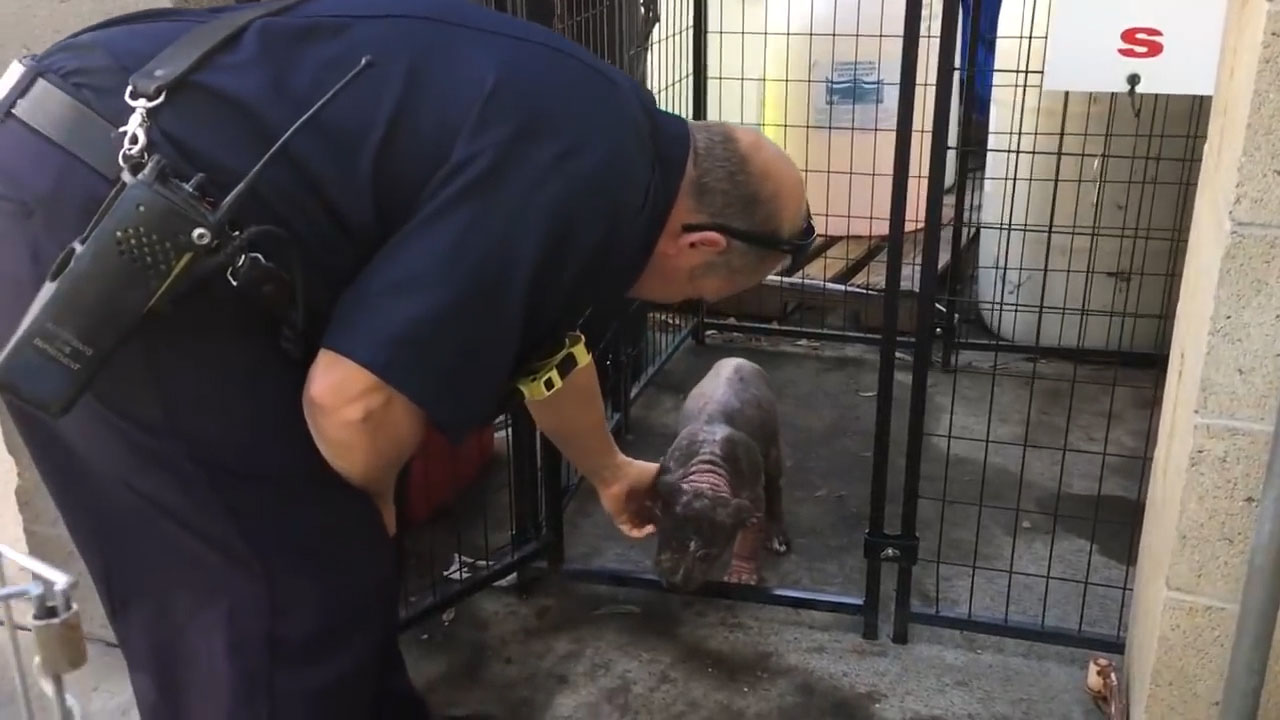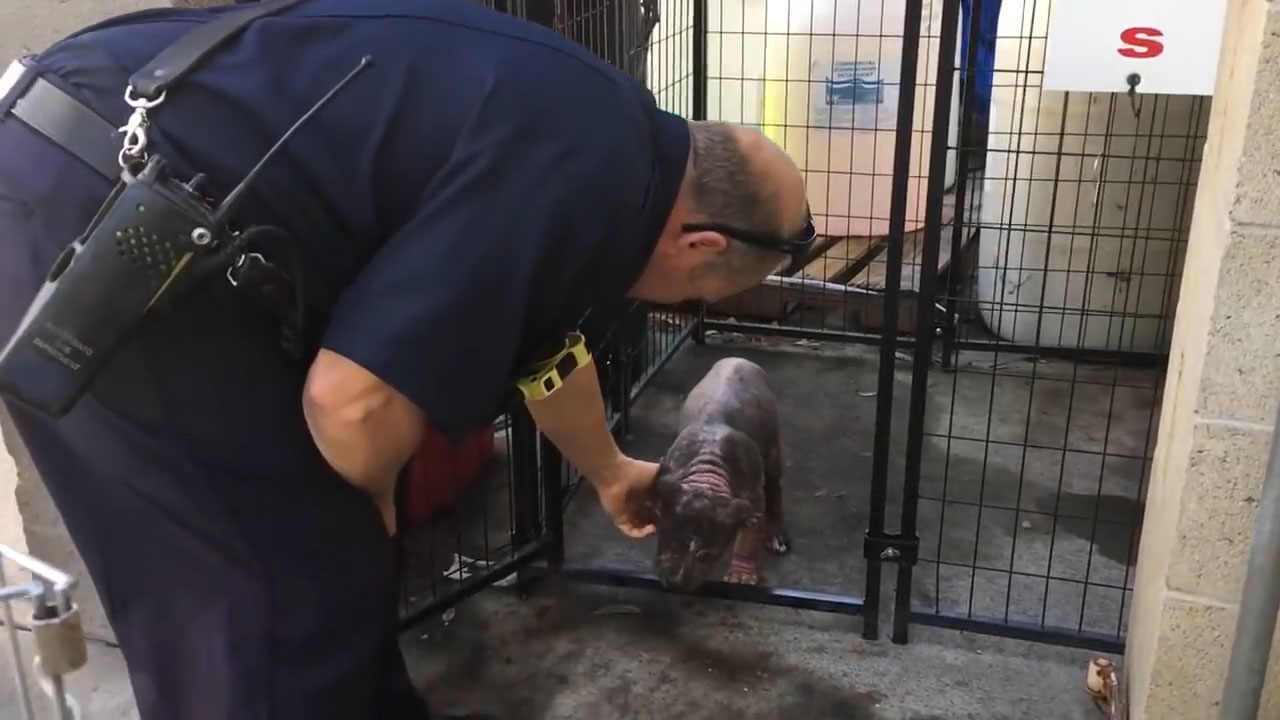 Sacramento Fire Department
It was clear the two of them, had grown fond of each other though.
So the next time Thawley came to visit he came with his wife and kids so they could meet her for themselves.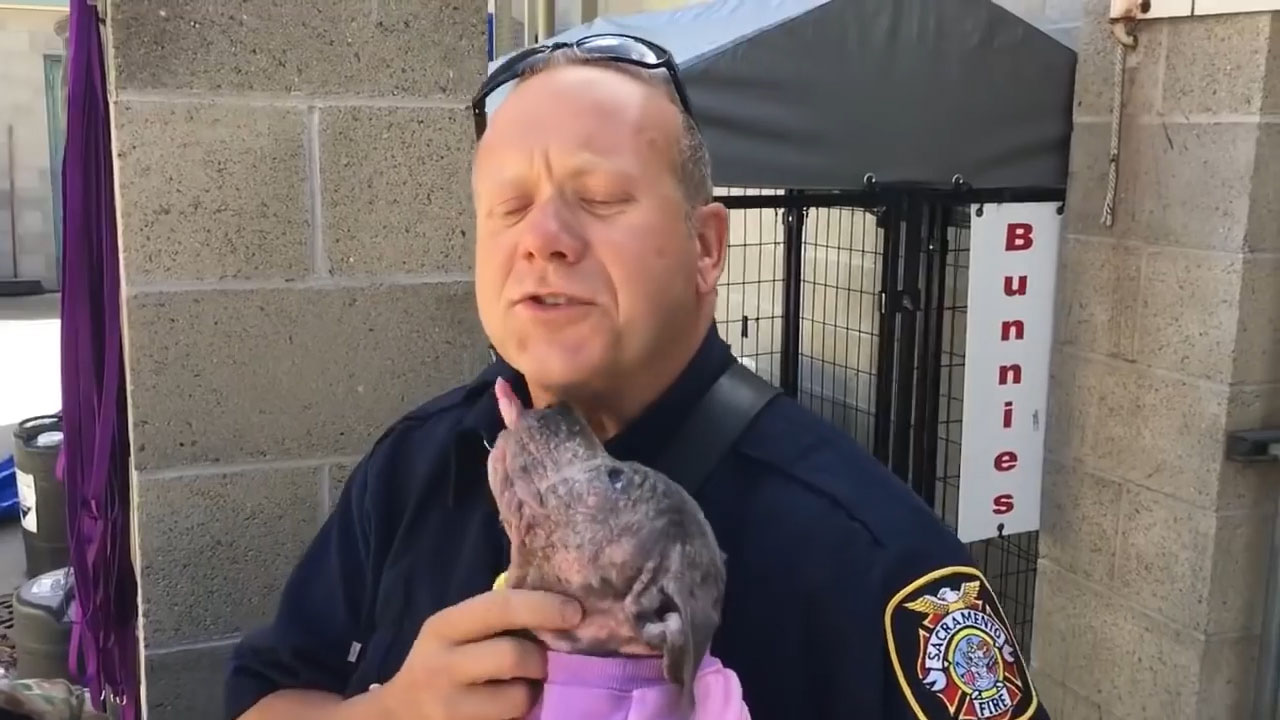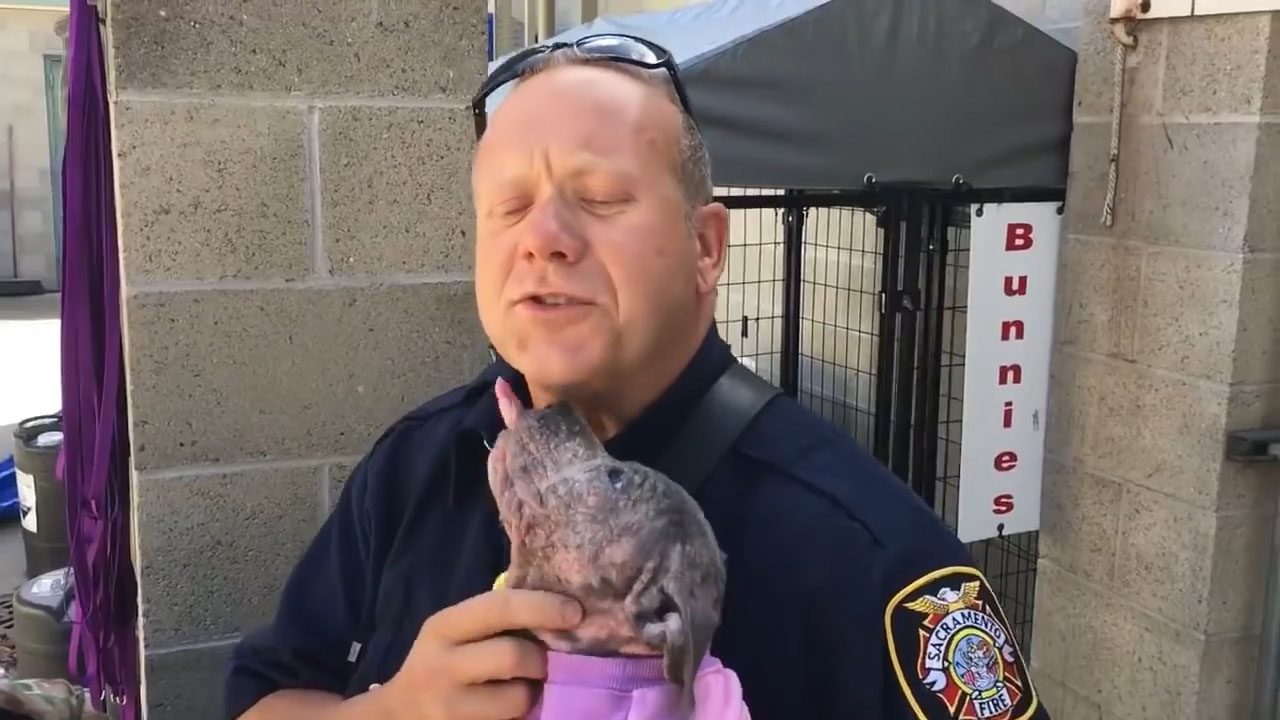 Sacramento Fire Department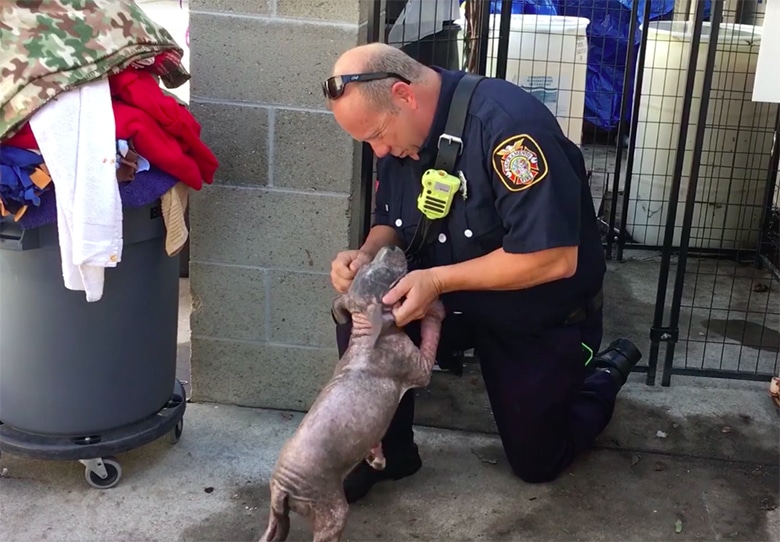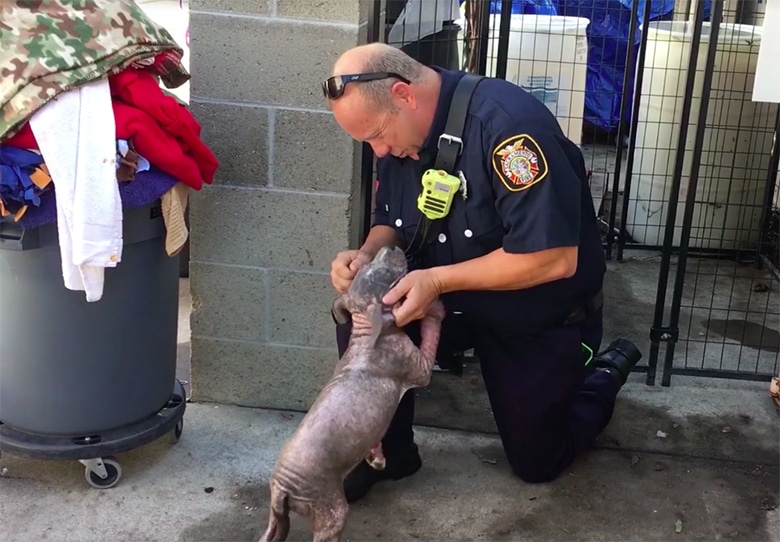 Sacramento Fire Department
Thawley fell in love with Chunkie too and decided they want to bring chunk home with them. After 4 months of waiting, Chunkie finished her mange treatment and was able to go home with the Thawley.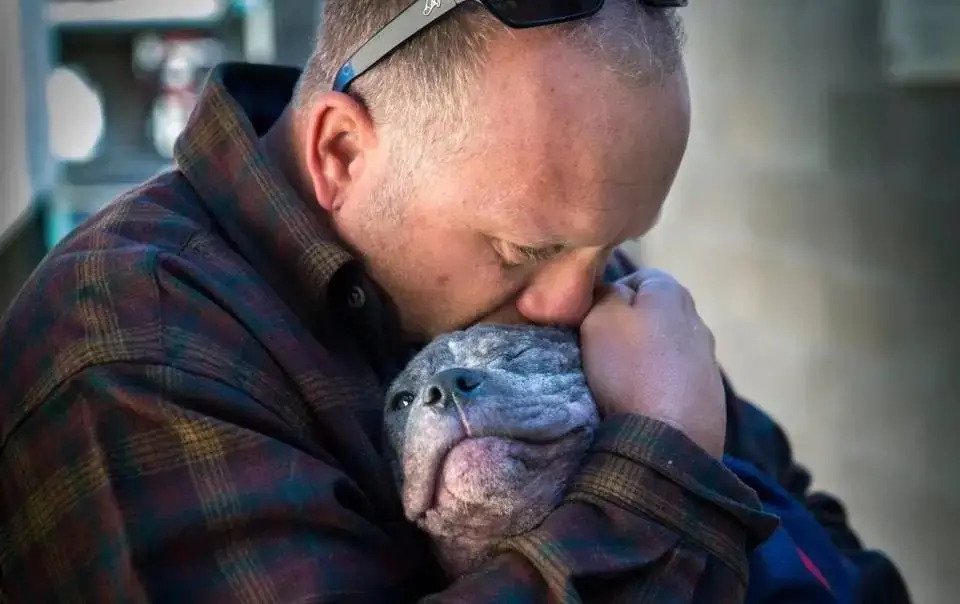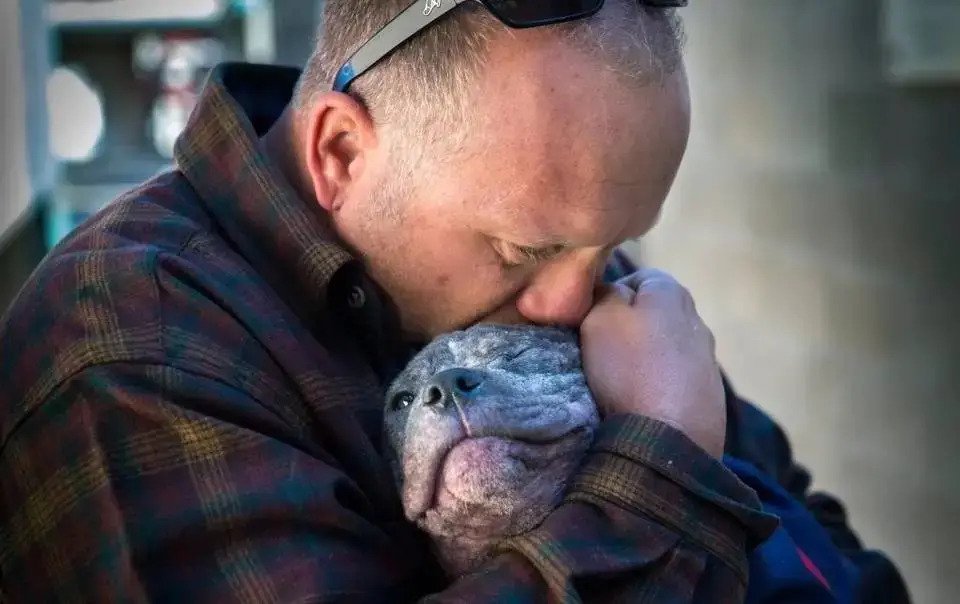 Sacramento Fire Department
The family happily welcomed the new addition to their family and Chunkie is more loved than ever. We wish them all well!
Watch the heartwarming video:
Please SHARE this story with your friends and family!