Sometimes you're not looking to adopt, but the opportunity finds you. That was the case for 34-year-old Rob Tackett.
In May 2016, at a South Carolina fire training facility, Rob was posing for the 2017 Charleston Animal Society's firefighter calendar with a special co-star: Kimber, a sweet German Shepherd puppy.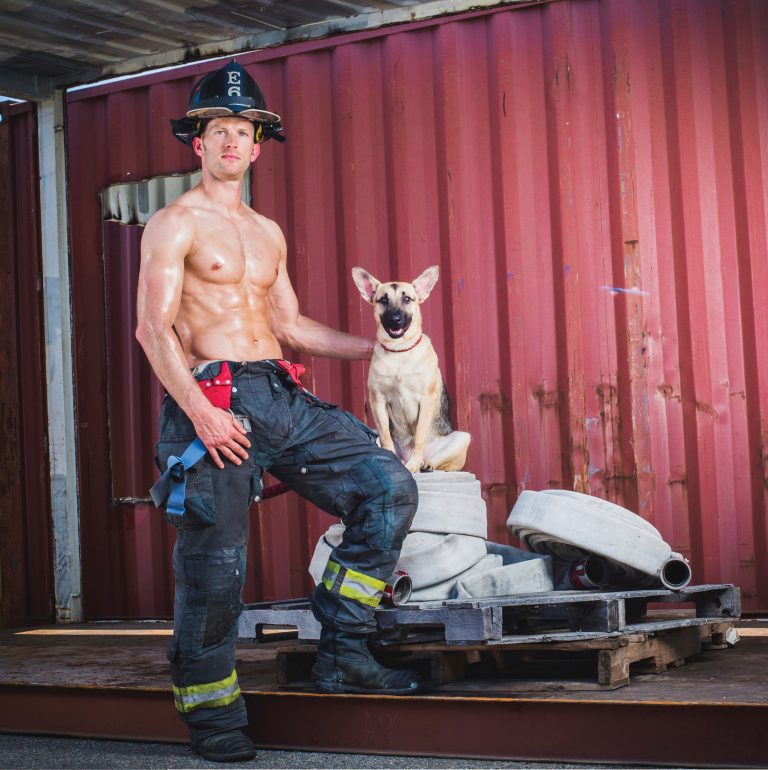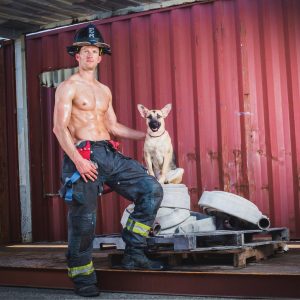 "Her owner and his wife told me she wouldn't go around any guys," Rob said. "And when I first met her she curled up in my arms, it was an instant connection. She felt safe with me."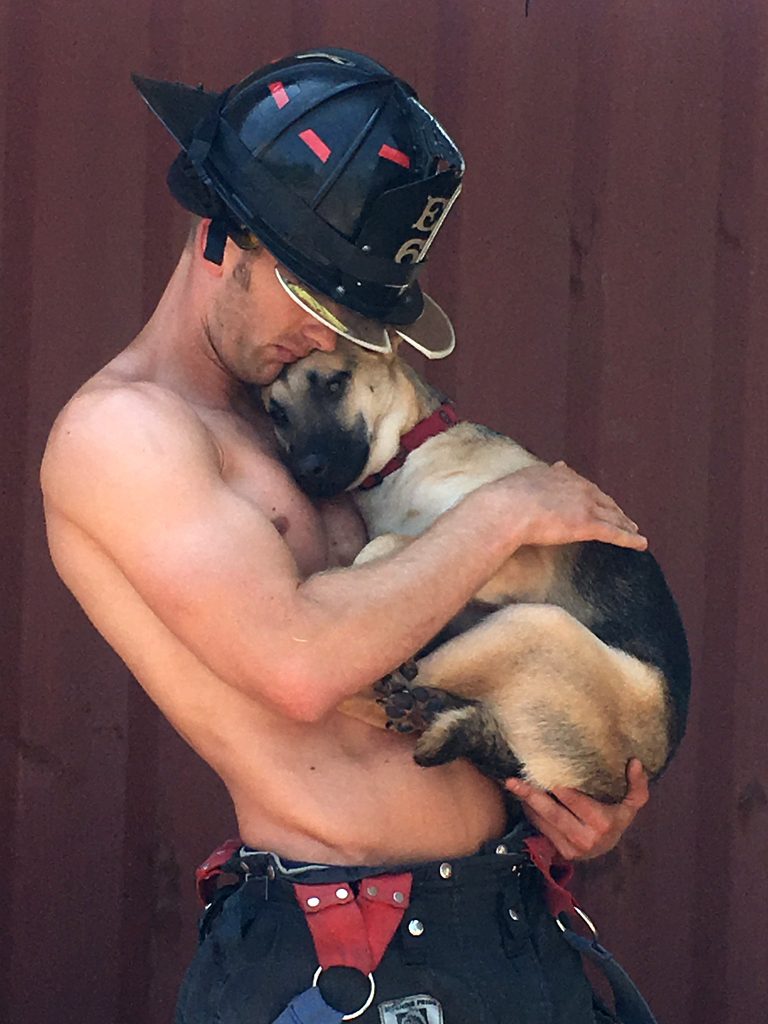 From that moment, Rob knew the two were meant to be together. But the two weren't brought together immediately.
"Mr. March" in the Charleston (South Carolina) Firefighter Calendar is a firefighter with the Charleston Fire Department. He is also an Army veteran who bonded with Kimber's original owner, Steve Hall. Steve was an elite Marine sniper who served three tours of Iraq and Afghanistan.
When Steve returned from duty, he unfortunately suffered from post traumatic stress disorder. He was plagued with nightmares, flashbacks and anxiety. His symptoms were only alleviated with the help of his dog, Scout.
But sadly, Scout passed away in December of 2015, leaving Steve to spiral downwards once more.
More: 20 Things All Dog Owners Must Never Forget. The Last One Brought Me To Tears…
Meanwhile, a malnourished, hairless puppy was found on the side of the road and brought to the Charleston Animal Society. When the pup's hair grew back, the breed was revealed to be a German Shepherd, and she was named Kimber.
Steve adopted Kimber, and the two were close companions with Kimber helping relieve Steve's PTSD symptoms, just as Scout had done.
Steve and Rob became good friends in the months following the calendar shoot. But in the summer, Steve fell ill, requiring neck and back surgeries. During his hospital stay, Steve asked Rob to watch over Kimber. He knew Rob, a lifelong animal lover, would agree, and he did.
More: 12 Human Foods That Could Kill Your Dog
But unfortunately, as weeks passed, Steve's health did not get better.
"He was heartbroken," Rob recalls. "He said, 'My health is not where I want it to be. We can't take care of Kimber. I don't want her going anywhere else.' "
So, Steve did what was best for Kimber, and asked Rob to adopt her. Rob didn't hesitate.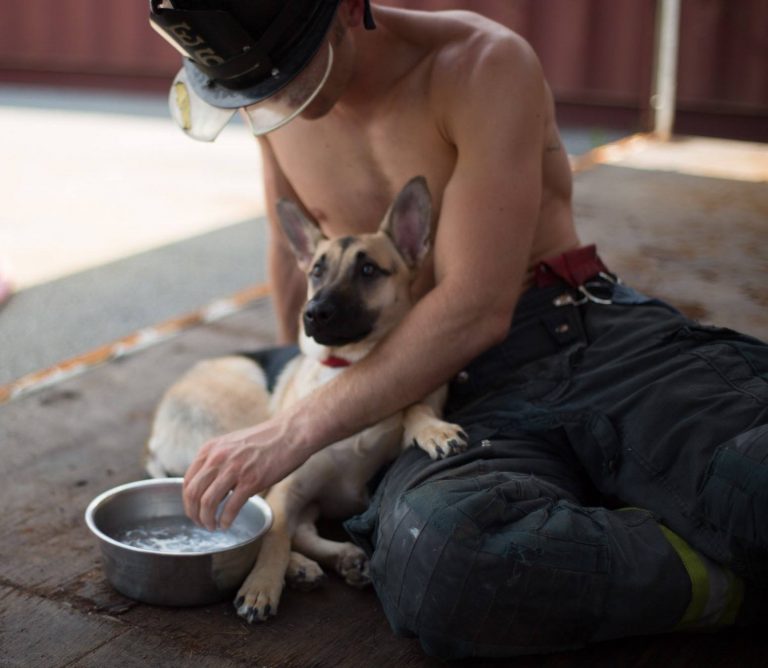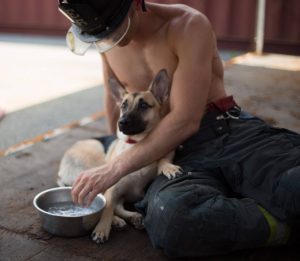 "I love that dog," he said. "She is an incredibly special dog, I've never been around a dog like her. Just being around her makes everything easier."
Kimber is 13 months and 45 pounds as of December 27, 2016. She is happy and healthy with Rob, as well as a certified PTSD dog.
Rob hopes that with more training, Kimber can visit other veterans and help them the way she helped Steve and helps Rob.
More: Man's about to return his dog to the shelter when he reads a letter from the former owner
"She's skittish around other people at first," Rob said, considering Kimber's past abuse as a puppy. "But when she gets comfortable she is the most loving dog in the world."
If you are interested in the 2017 Charleston Animal Society's firefighter calendar, all proceeds go to the Charleston Animal Society's medical fund. This fund is dedicated to saving thousands of abused, neglected and abandoned animals every year, like Kimber.
Sometimes things work out in mysterious ways. Thank you Rob and Steve for serving this country.
Please SHARE this with your friends and family.
Related: Firefighters Posing With Rescue Puppies For Charity Will Set Your World On Fire