Eve was just a little Pit Bull Terrier puppy when she was stolen from her home in Wooddruff Place, Indianapolis.
Mom Kate Scott and her family desperately looked for their precious dog through various avenues, but Eve was completely untraceable.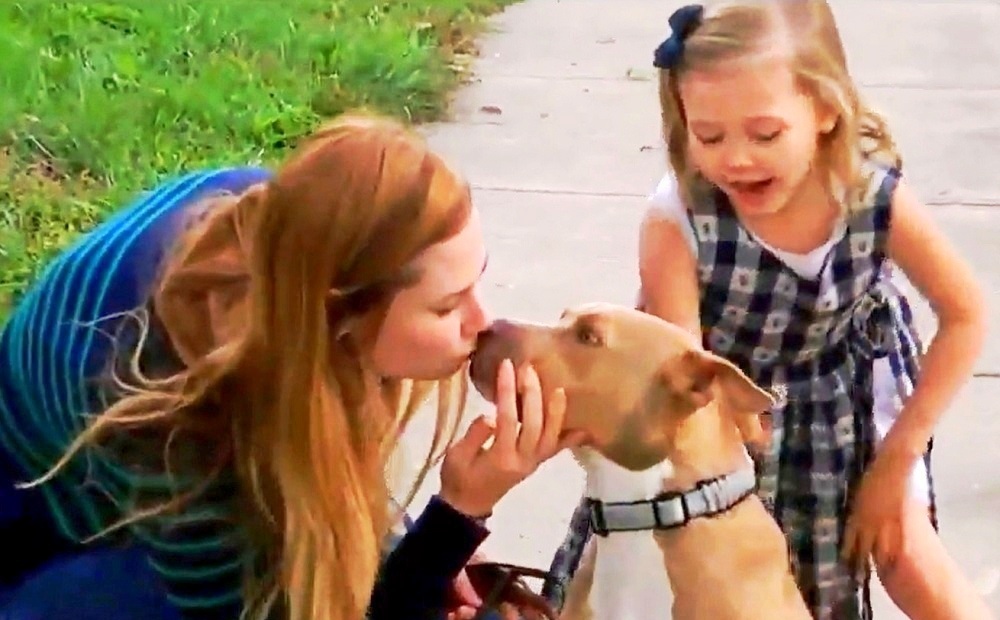 Source: Katherine Folley Scott/Facebook
The Scott family and their kids were heartbroken ever since Eve went missing, but they fervently kept praying for their dog's safety.
3 years after this unfortunate incident, their prayers were finally answered when they got an urgent call from the Morgan County Humane Society!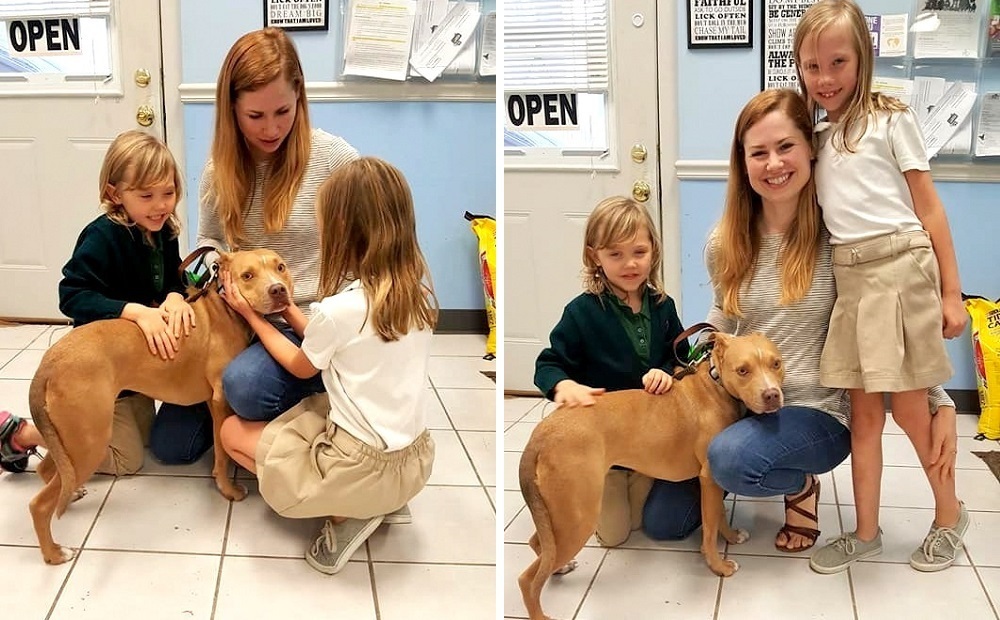 Source: Katherine Folley Scott/Facebook
As it turns out, the dognapper had sold Eve to a Morgan County family. Just months later, Eve escaped her new home and was found wandering on the streets by the local shelter workers.
Although Eve's collar had the address of her new home, the workers ran a microchip check on her and ended up contacting the Scott family!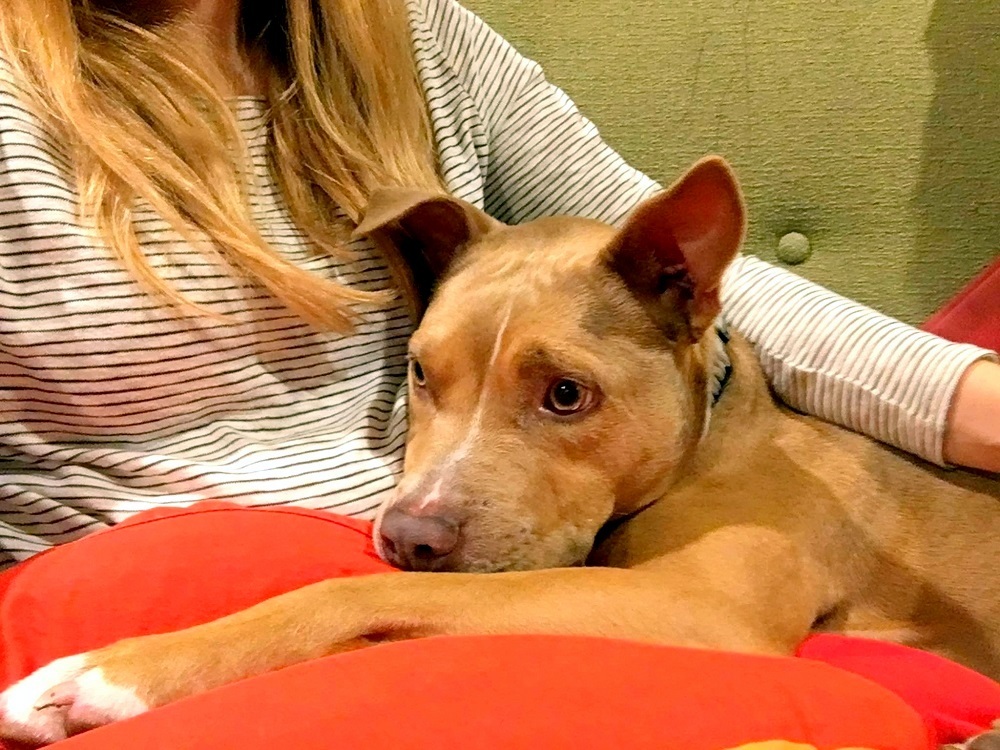 Source: Katherine Folley Scott/Facebook
The Scotts were initially anxious if the 4-year-old Eve would warm up to them after spending 3 years away from them.
But Eve instantly recognized her original family and jumped right into their van when they came to pick her up!
She is happy to be back in her cozy home, and is spending her days getting pampered by her parents and cuddling with her human siblings.
What a precious reunion story!
Click the video below to watch Eve's memorable reunion with her family after 3 years!
h/t WRTV
Please 'SHARE' to pass on this story to a friend or family member