Eddie, a Pit Bull, was found wandering the streets as a stray.
Rescuers learned that he has an inoperable tumor and was sadly given less than one year to live.
He is currently being cared for by Mikey's Chance Canine Rescue and has been placed in a foster home with a loving family, where he will live out the rest of his days.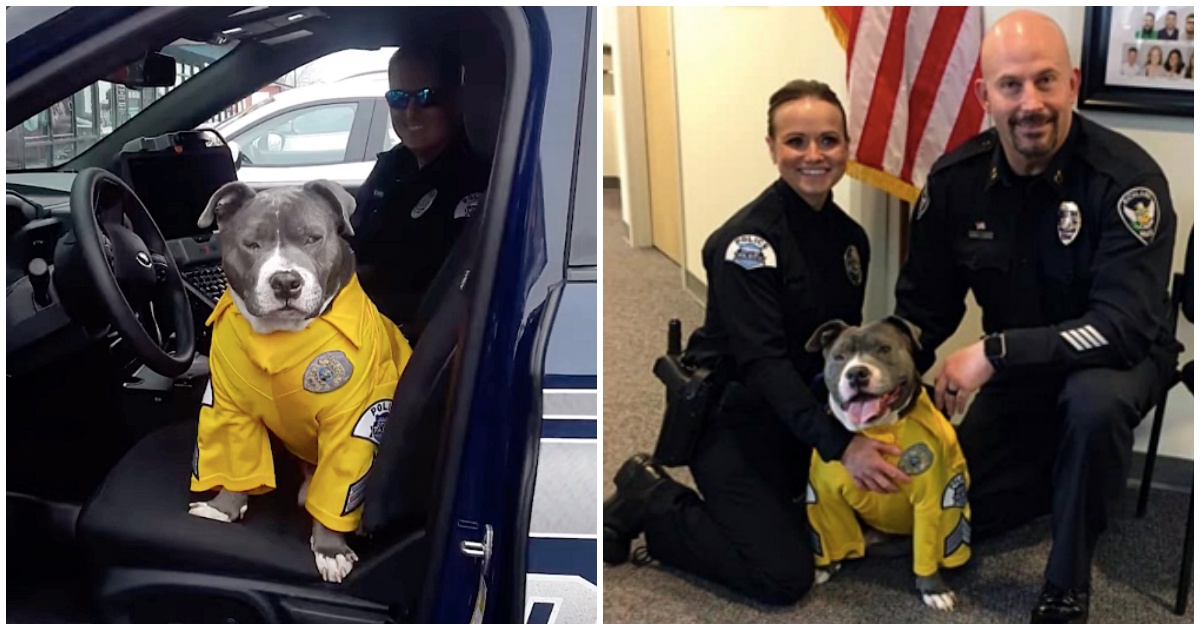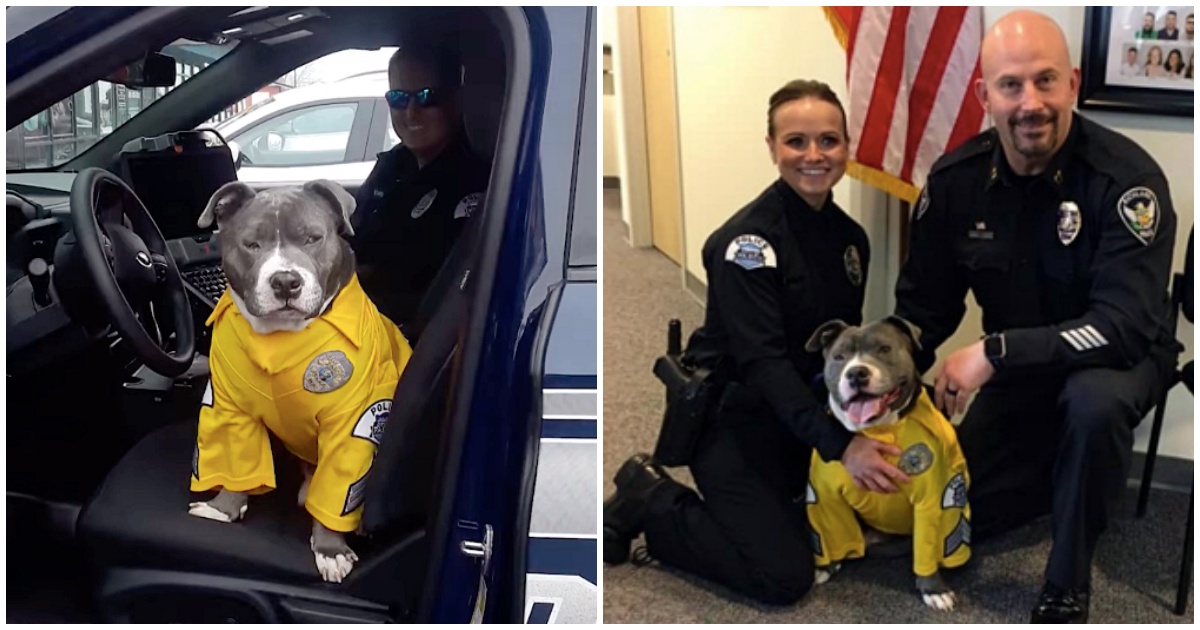 USA Today/Youtube
To make his final time on Earth the best it can be, an entire town has banded together to help him have the life he's missed out on before it's too late.
With help from the Pasco Police Department, Eddie crossed 'being a K9 officer for a day' off his bucket list!
Eddie got his very own police uniform and got to ride around in a patrol car with officers around Pasco, Washington.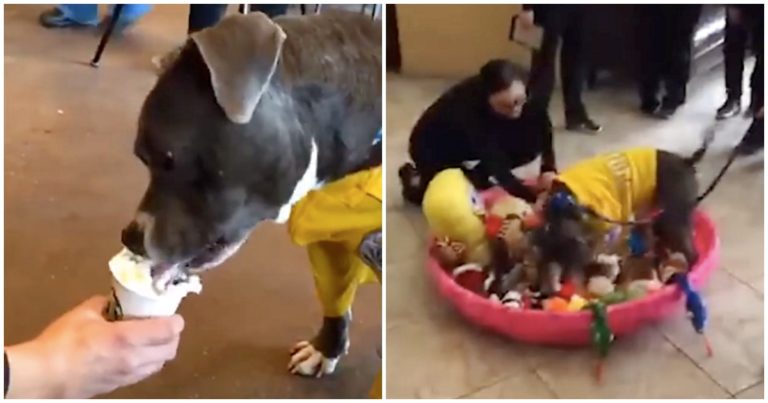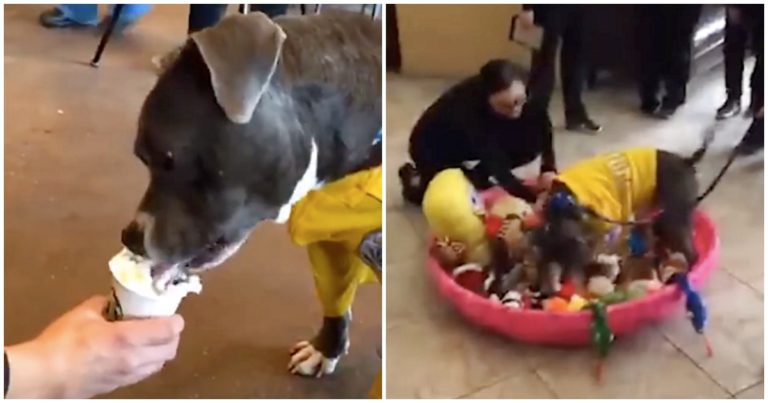 USA Today/Youtube
Eddie rode shotgun while sporting a huge grin on his face and couldn't stop wagging his tail.
After spending the day as a K9 officer, Eddie got to enjoy a delicious Puppuccino from Starbucks and play in a tub filled with toys!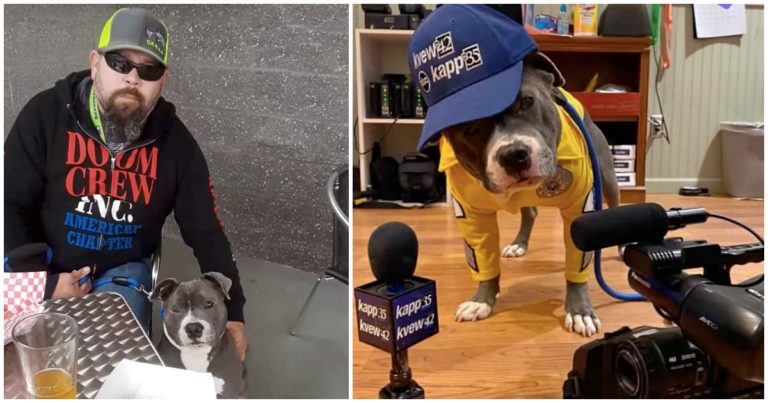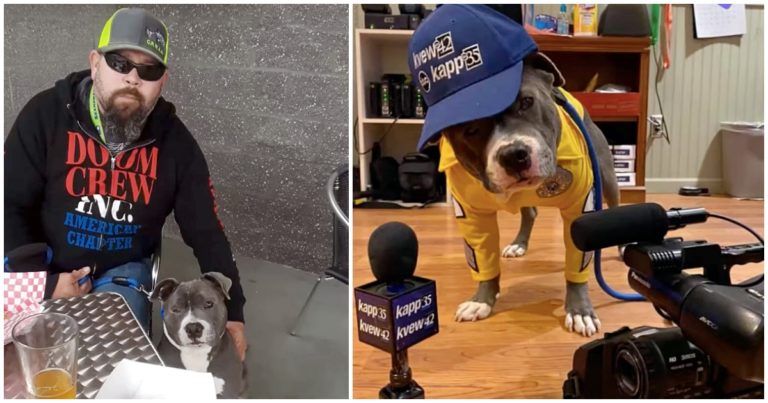 USA Today/Youtube
Other bucket list items that he's completed include jumping on a trampoline, having a beer with his dad, and visiting his favorite TV station.
Eddie's past is unknown, and he clearly wasn't treated how a dog is supposed to be treated, but his final time on Earth is filled with so much love.
Please 'SHARE' to pass on this story to a friend or family member