Dogs and humans have a lot in common. One of those things is the love of snack time. But, like humans, dogs need to have a healthy balance of snacks and healthy foods to stay in top form. One simple way to make sure your snack-loving furry friend stays healthy is to skip the processed doggy snacks at the grocery store and start making your own at home.
If you're thinking that cooking for the human members of your family is hard enough and you're not sure if you can tackle food for the canines, check out these 11 homemade treats that are healthy, easy to make and sure to leave your pup happy.
1. Banana Peanut Butter Dog Treats
It's no secret that dogs love peanut butter. But, did you know they also enjoy the sweetness of bananas? This sweet treat from DogMomDays combines peanut butter, bananas, and whole wheat flour that creatures with two legs (or four) will enjoy.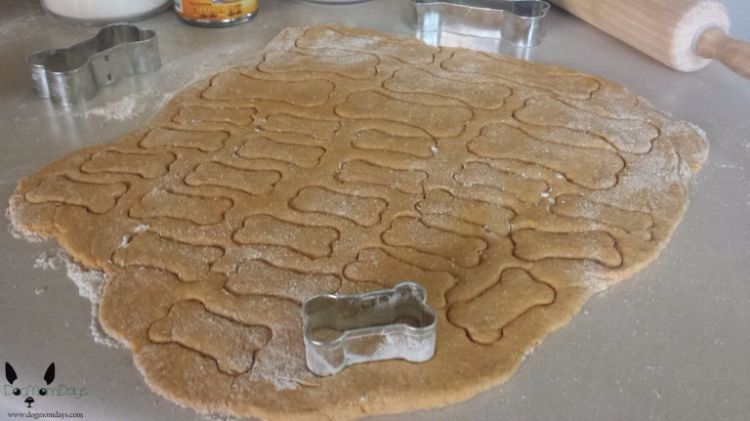 AMANDA
2. Pumpkin Peanut Butter Bars
The deep flavor of pumpkin combined with the sweet nuttiness of peanut butter, some eggs, and whole wheat flour make this peanut bar a flavorful option that's safe for your dog to enjoy. For a little extra flavor, use bacon grease and peanut butter to create a glaze for this sweet treat from Pinch of Yum.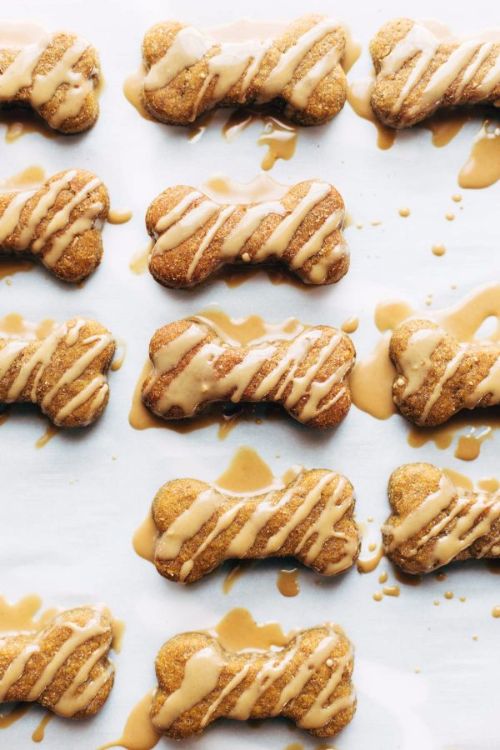 PINCH OF YUM
3. Apple Crunch Cakes
This recipe from Cesarsway is full of tasty goodness that's easy on the pup's tummy. The crunch cakes combine apple sauce, apple chips and honey for a truly indulgent dog treat. These take a while to bake, but putting rest of the "pup-"cakes together is a snap.
4. Doggy Ice cream sandwiches
These couldn't be any easier. You'll need a can of your dog's favorite canned food, a can of pumpkin and a package of your dog's favorite dog cookies. These take less than 10 minutes to prep and about and few hours to freeze. Poof a week (or more) worth of treats in minutes, thanks to this recipe from Kol's Notes.​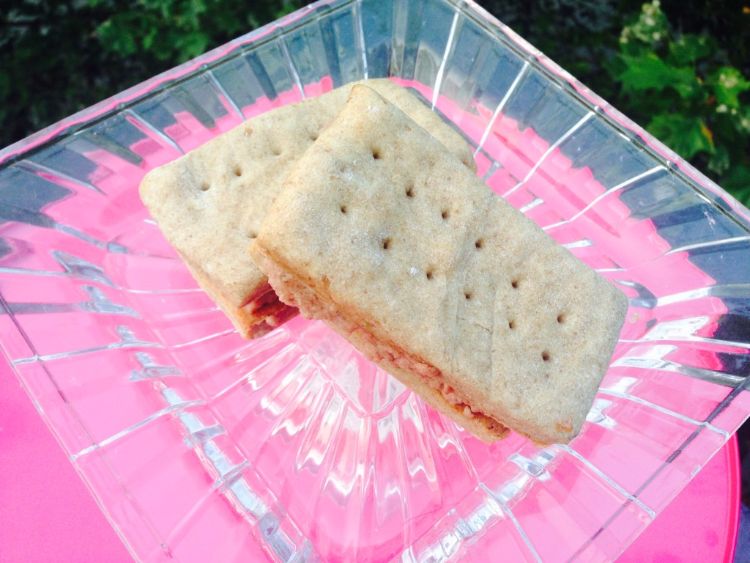 JODI CHICK
5. Molasses-flavored biscuits
Give your pup a little southern cookie flavor with a simple molasses biscuit recipe. Coconut milk, sunflower butter, whole wheat flour and molasses combine to make this easy treat from This Mama Cooks, a quick go-to in a pinch.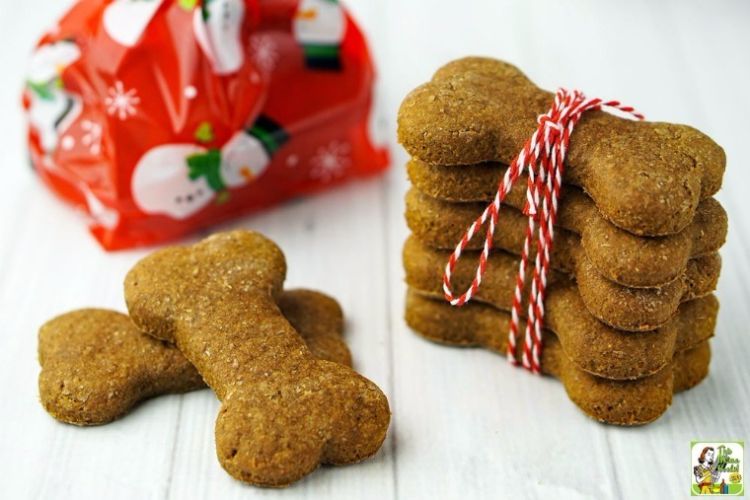 THIS MAMA COOKS
Move on to the next page for even more yummy and easy to make dog treats!