Hope For Paws received a call about a Shepherd living in a park well known for being a dog dumping ground. The collar around his neck with no tag was a clear indicator he was abandoned. Dublin was so hungry and friendly, Lisa was able to hook the Lucky Leash right to his collar. 🙂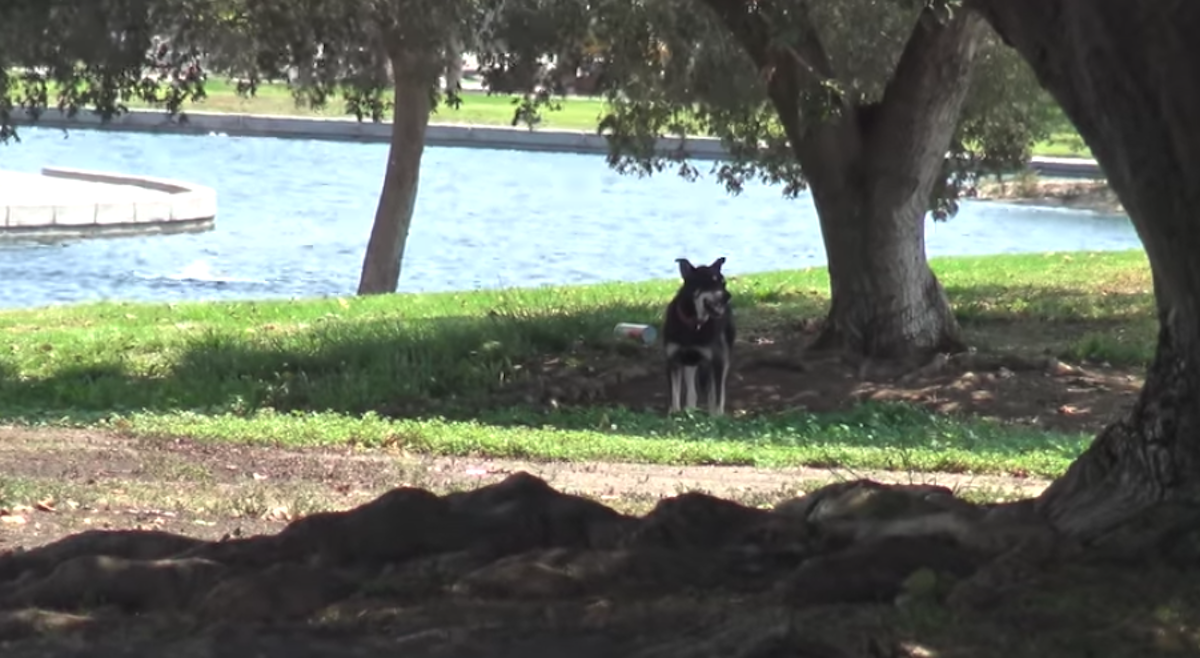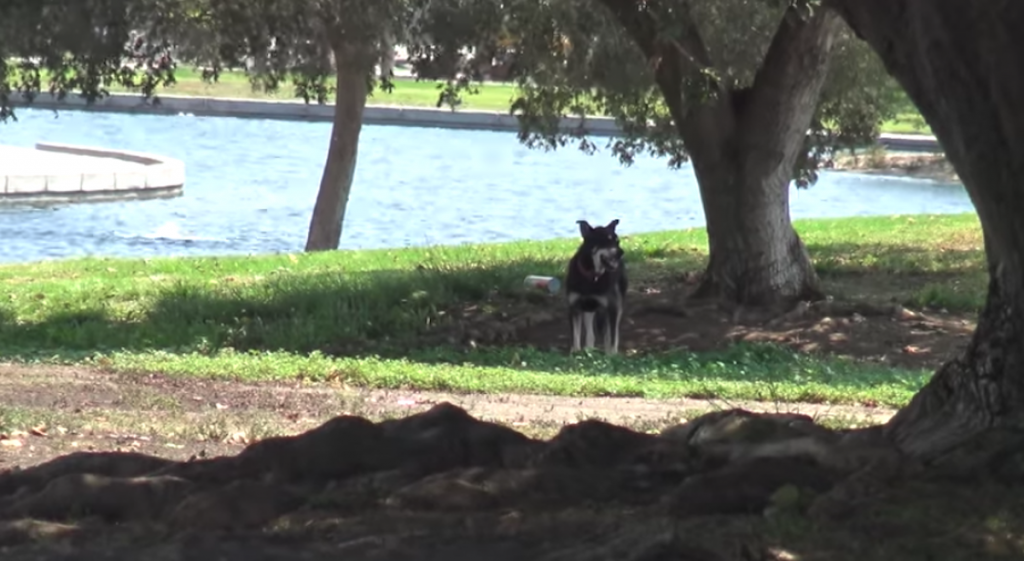 But they weren't done rescuing for the day. On their way back to the hospital, Hope For Paws got a call about another dog that needed some help. The dog was found taking refuge in an alley behind an old mattress just waiting around for her life to change for the better. It turned out this was her lucky day.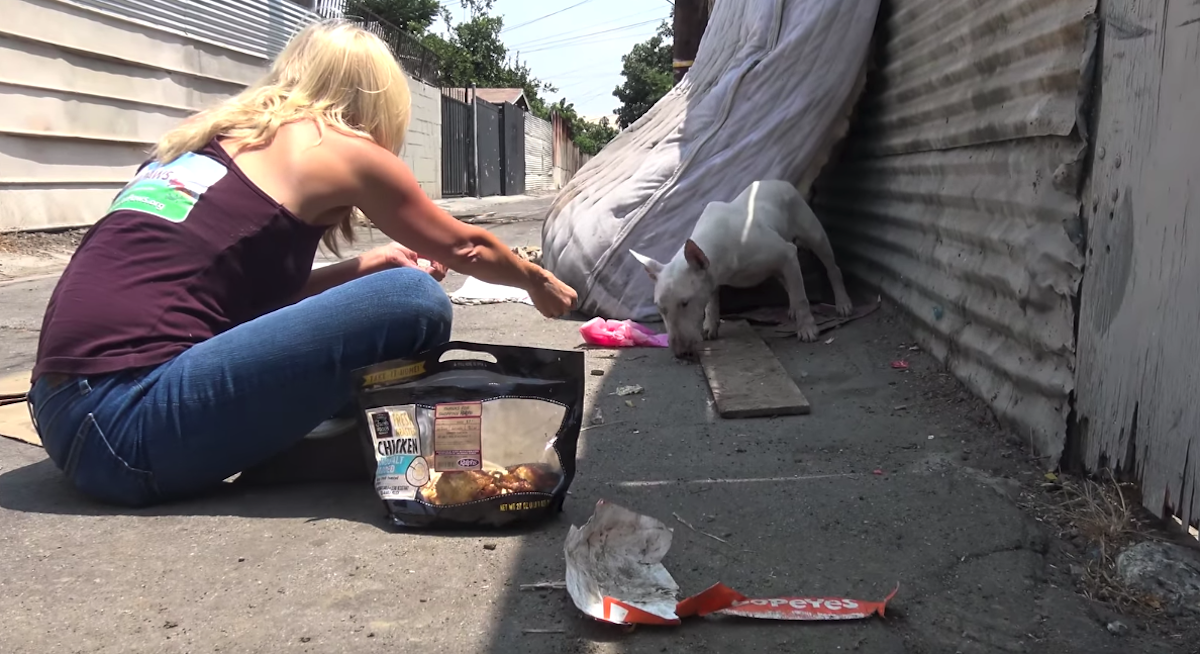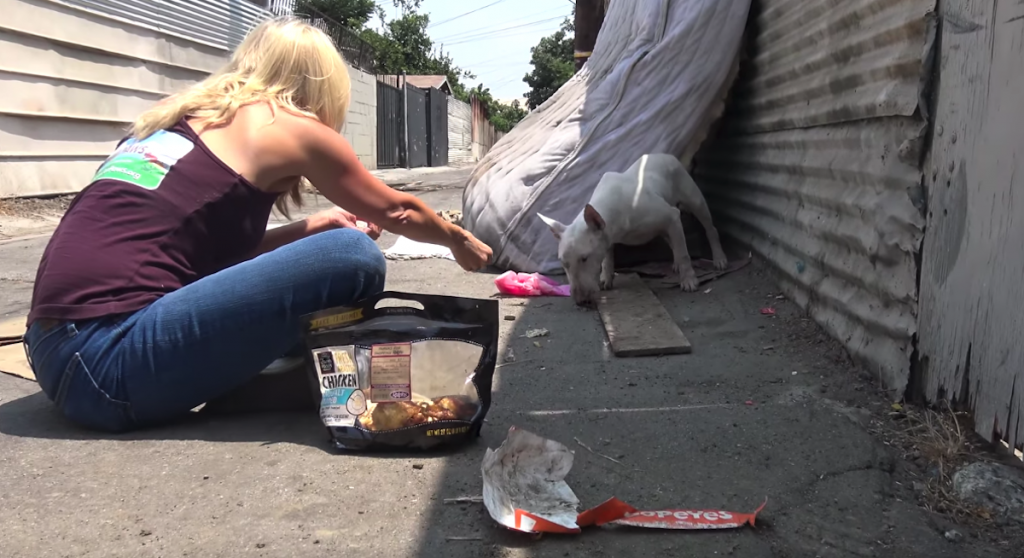 China was very shy but hungry, so they lured her out with food. JoAnn was able to safely loop the Lucky Leash around the dog's neck, and now they were off to the hospital. 🙂
Both of the dogs were cleaned up and checked out, and just a few weeks later placed in some foster homes! To inquire about adopting Dublin, visit Wags and Walks. For China, visit LA Animal Rescue.
If you'd like to donate to Hope For Paws, you can do so to help them rescue even more dogs in need.