One night, a couple driving down a highway near Oviedo, Florida, came across a sight that made them stop in their tracks. They saw a dog on the side of the road, wandering about without any clue as to where he was going, and almost running into traffic. They immediately pulled over and went to check on the dog.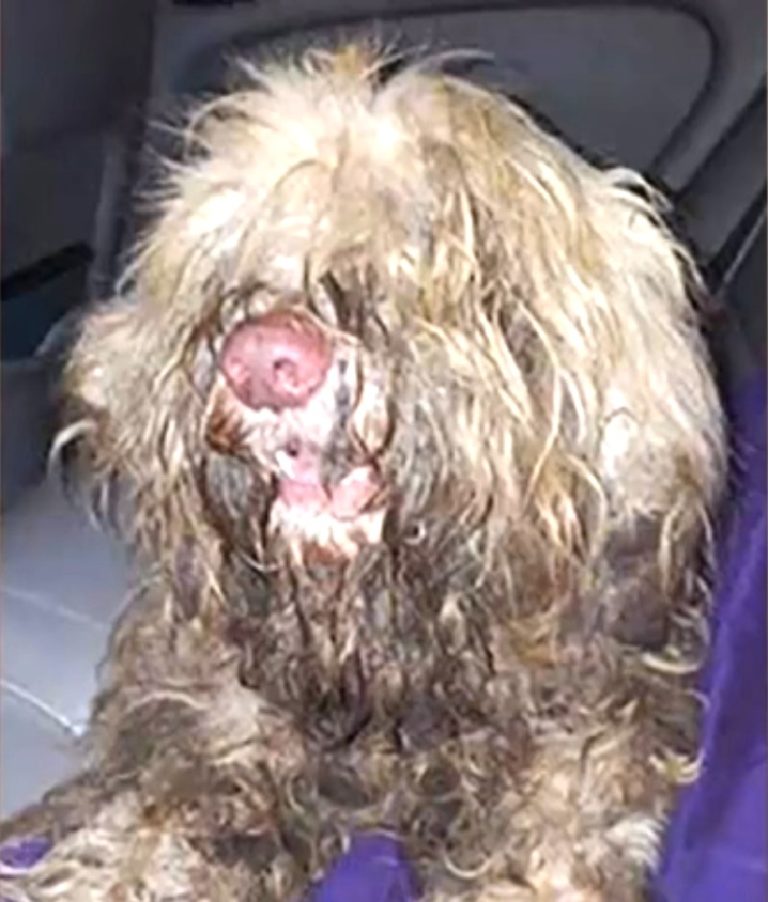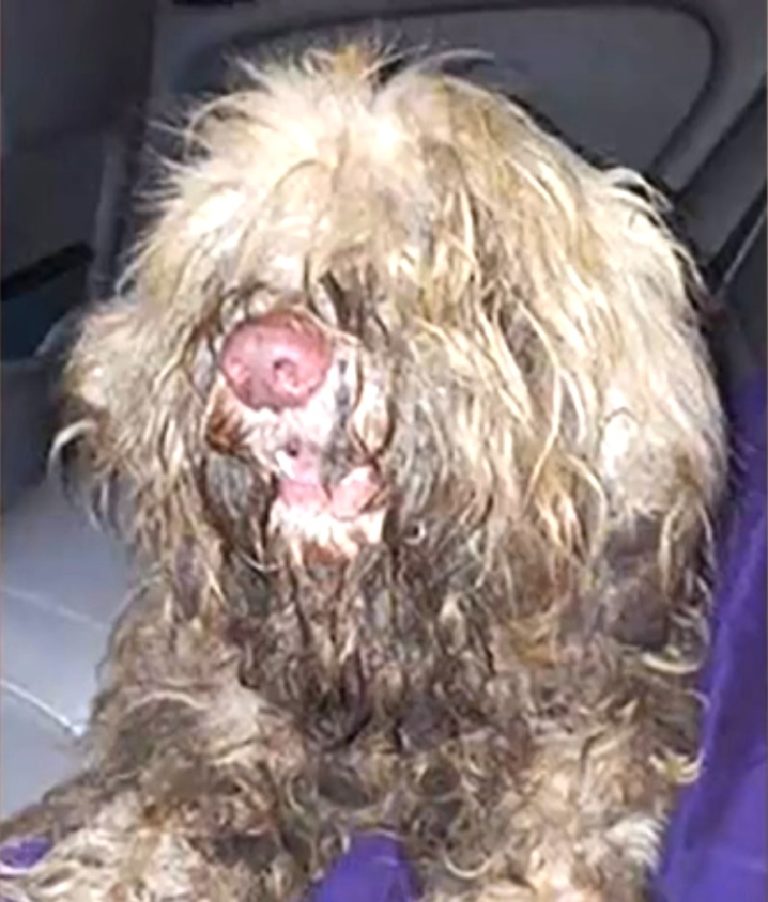 They were shocked to see his physical condition. He had severely matted fur which restricted his movement and covered much of his face, which is why he couldn't see where he was going, and almost ended up being run over. He was barely responsive and looked like he had been abandoned and neglected for much of his life.
The couple just couldn't leave him there. So they decided to take him in the car with them. But since they were unable to keep him overnight, they put out a desperate plea online – a call which was answered by groomer Kari Falla.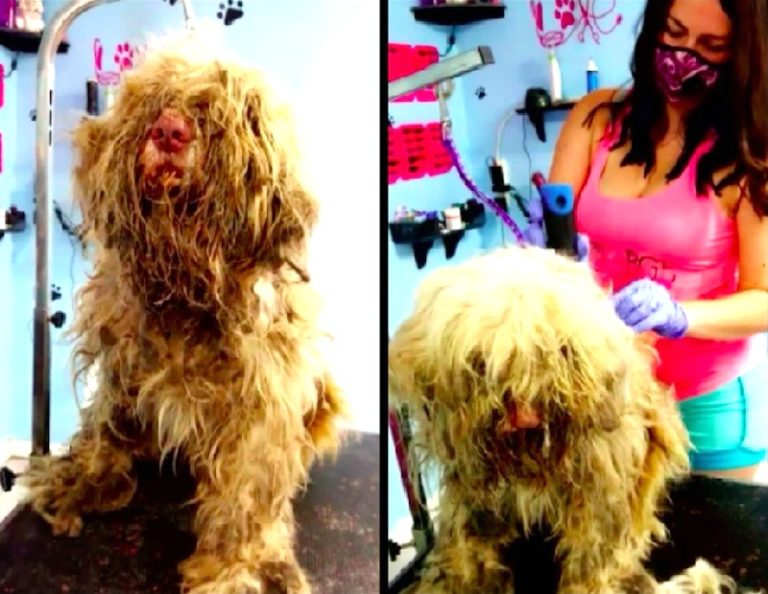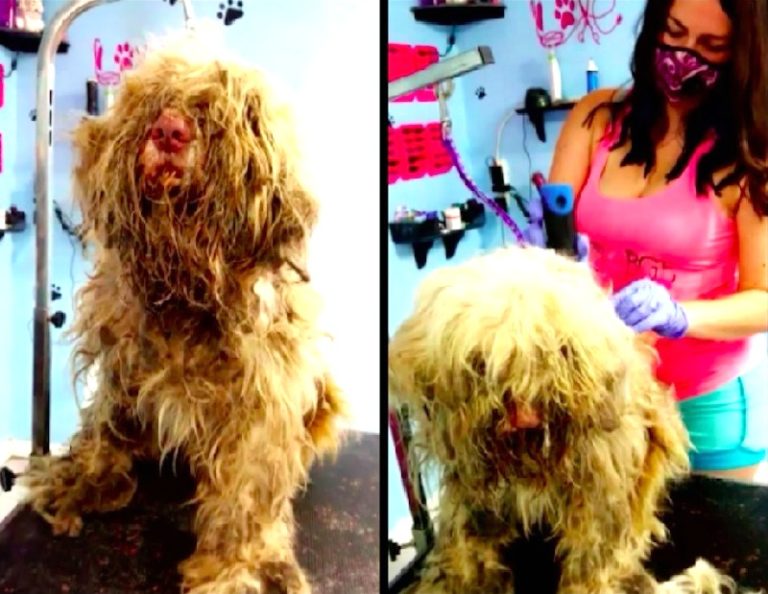 When a dog is matted that badly, it can cause its blood flow to stop as well as bruising to the dog. Seeing the dog in such bad shape, Kari knew she couldn't wait till the next day to help him. WOW! Wait until you see this transformation! >> Click To Continue Reading This Story. . .