Tennyson, a huge German Shepherd, recently found a cute friend in a newly adopted kitten. Soon, Tenny became a constant guardian and protector of his tiny brother, as he would constantly worry about the safety of the kitty.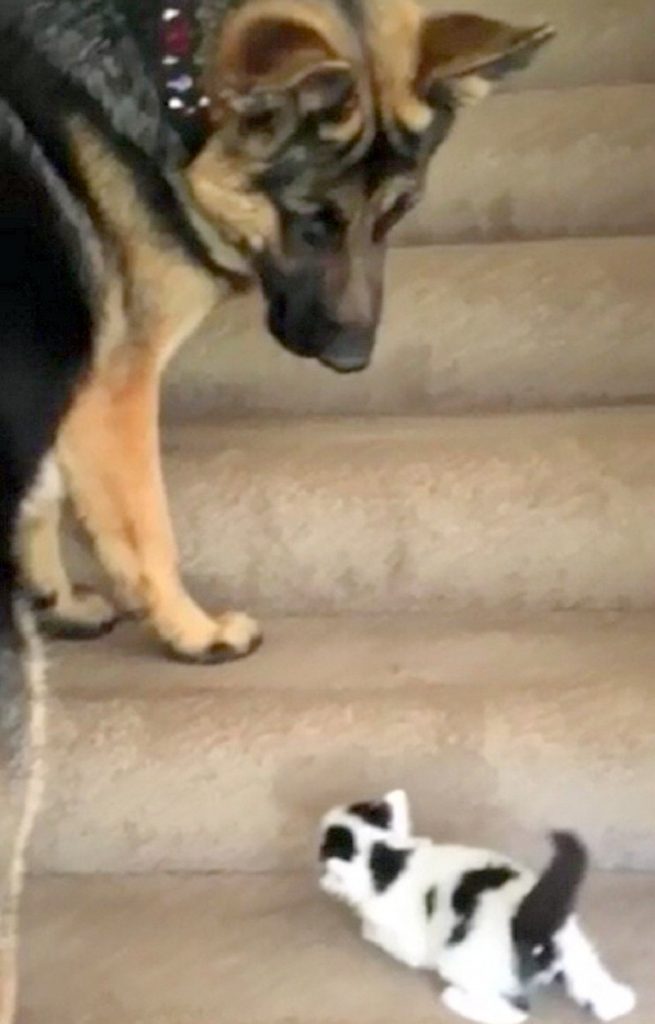 YouTube/DailyPicksandFlicks
In this video, we see Tenny intently watching the kitten climb the stairs. As Mom films kitty's first climb, she instructs Tenny to stay back, as the kitten must learn to climb on his own. But Tenny's face is pasted with a worrisome look, as each stair looks bigger than the kitten's body.
Still, Tenny sits back and watches the kitty for a while. When he sees that the kitty is clearly exhausted, he decides to bend down to check on the tiny baby. We watch in sweet surprise, as Tenny defies Mom's orders, holds the kitten in his mouth, and carries him upstairs!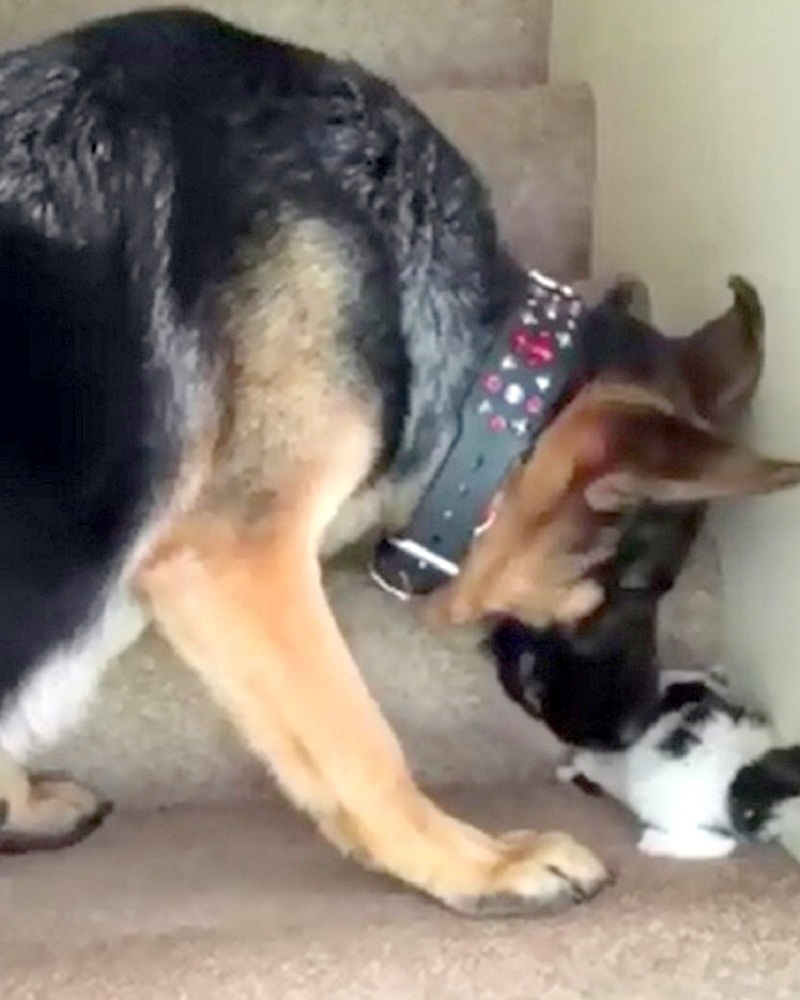 YouTube/DailyPicksandFlicks
With care, Tenny places the fragile kitten at the top of the stairs and cuddles with him. He bravely looks at Mom, as if he is trying to justify his actions. Aw! Isn't he the best big brother in the entire world?
Check out the video below to watch the kind Tennyson 'help' his tiny kitty brother up the stairs!
Please 'SHARE' to pass on this story to a friend or family member