Hope For Paws is a rescue in California that has seen its fair share of abandoned, abused, and forgotten homeless dogs. Until now, they rescued dogs of all shapes and sizes.
Gershwin, however, has the proud distinction of being the largest dog they ever rescued. The determined doggo decided to test his strength against his rescuer.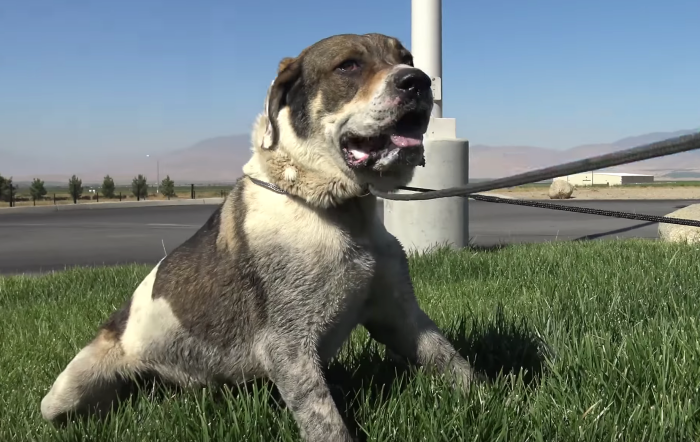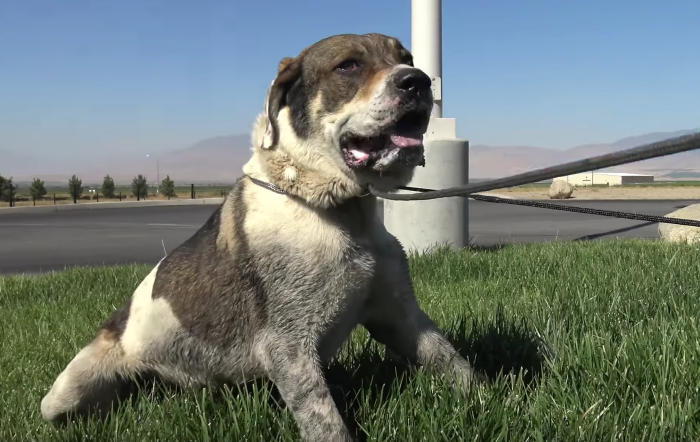 Source: Hope For Paws/YouTube
The 110-pound giant dog was discovered in the sweltering California heat roaming the streets. Hope for Paws volunteer, Loreta Frankonyte, stepped up to gain Gershwin's trust.
She sat near the dog, fed him treats, and did her best to keep him calm. Her goal was to slip a leash around the dog's neck so they could rescue him. Gershwin had other plans.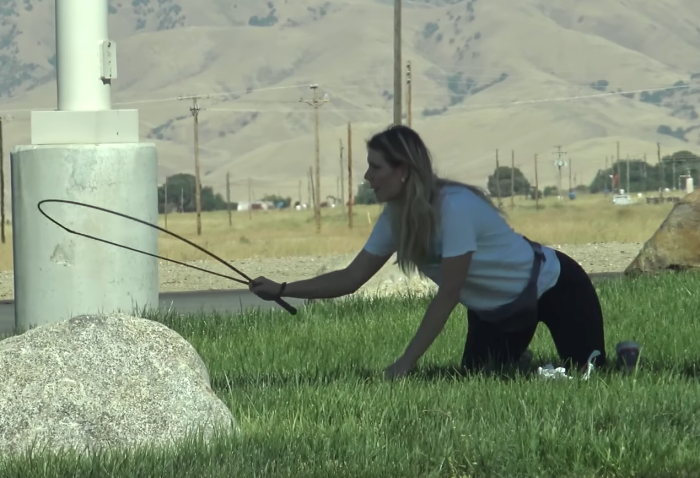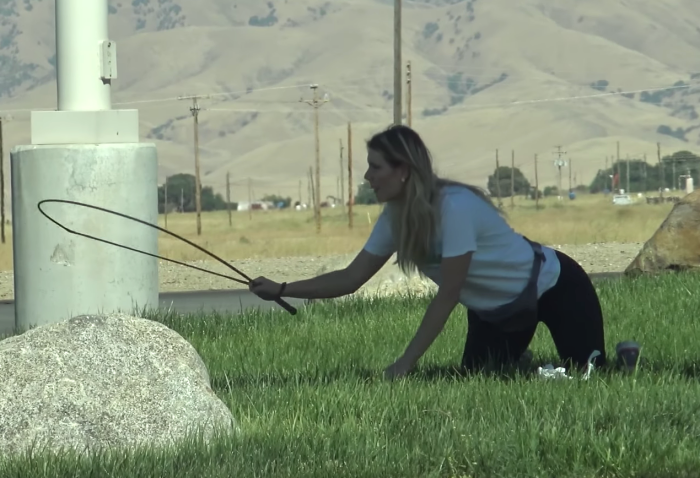 Source: Hope For Paws/YouTube
Though Loreta was able to get the leash on him, the dog fought back by nearly pulling Loreta away like a ragdoll.
Her hands were hurting, but she was determined to help this pooch. Thankfully, she got the dog back to her car.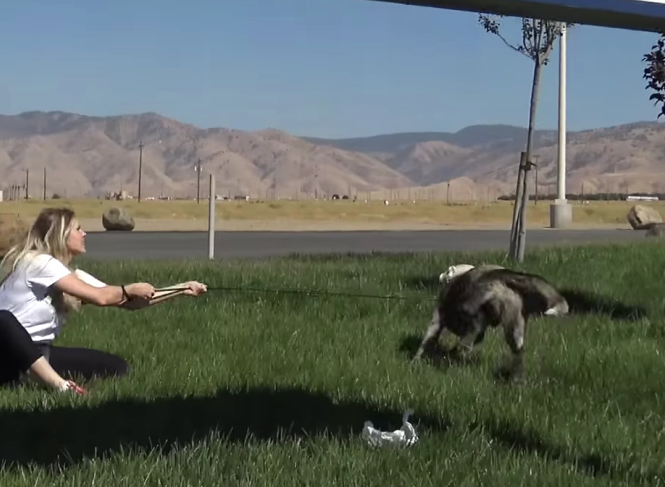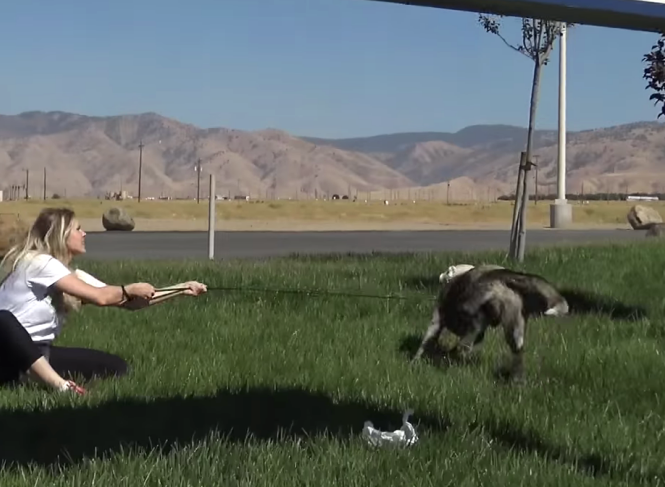 Source: Hope For Paws/YouTube
After a bath and vet check, it was discovered Gershwin had a huge shoulder infection. The sweet dog had surgery and recovered successfully. He is now looking for a family to love him forever.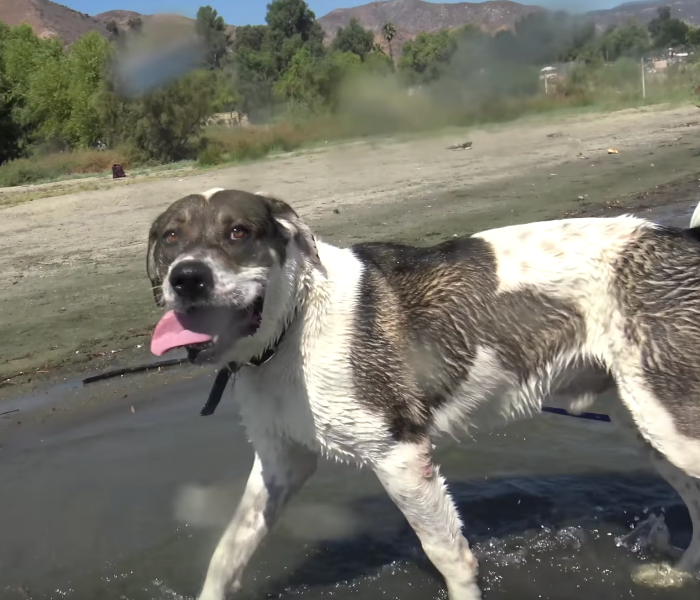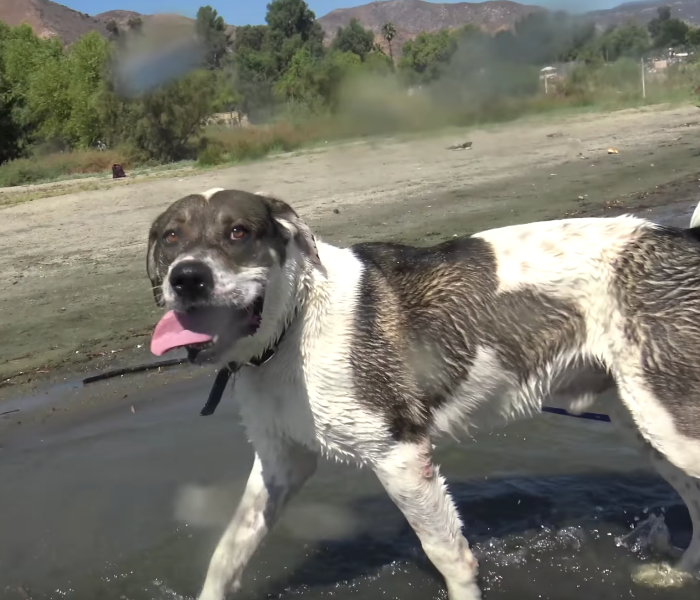 Source: Hope For Paws/YouTube
Check out the rescue video and happy ending in the epic video below.
Please 'SHARE' to pass on this story to a friend or family member