Dogs are animals of many hidden talents! For example, did you know some are very artistic and capable of painting portraits?
Well, you're going to want to see the video below… 🙂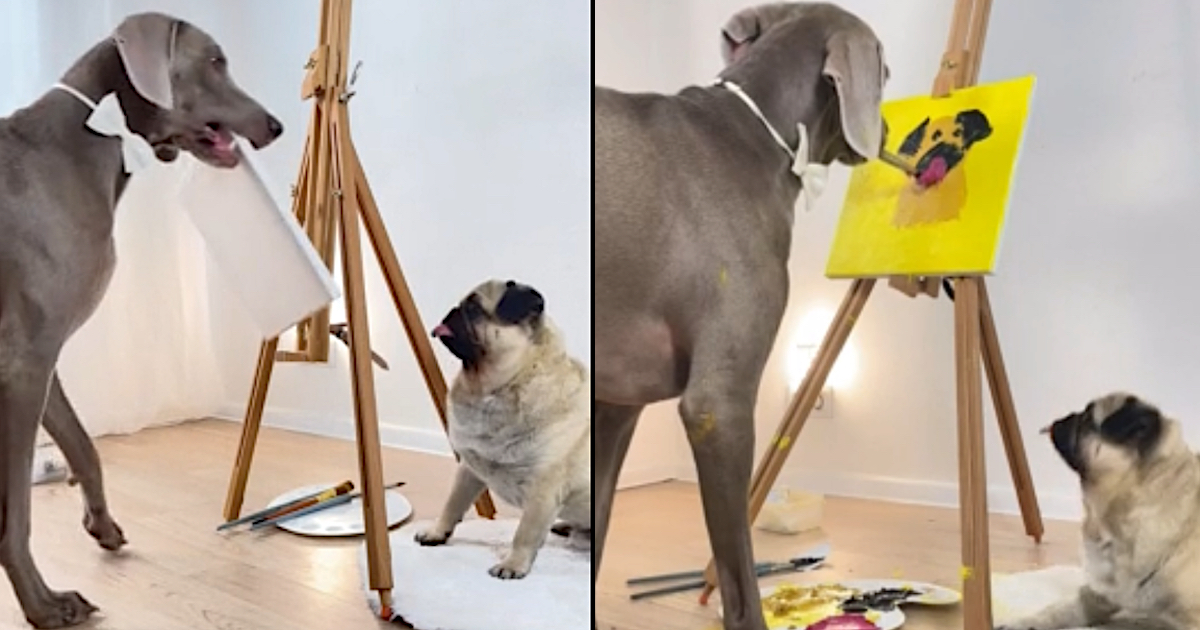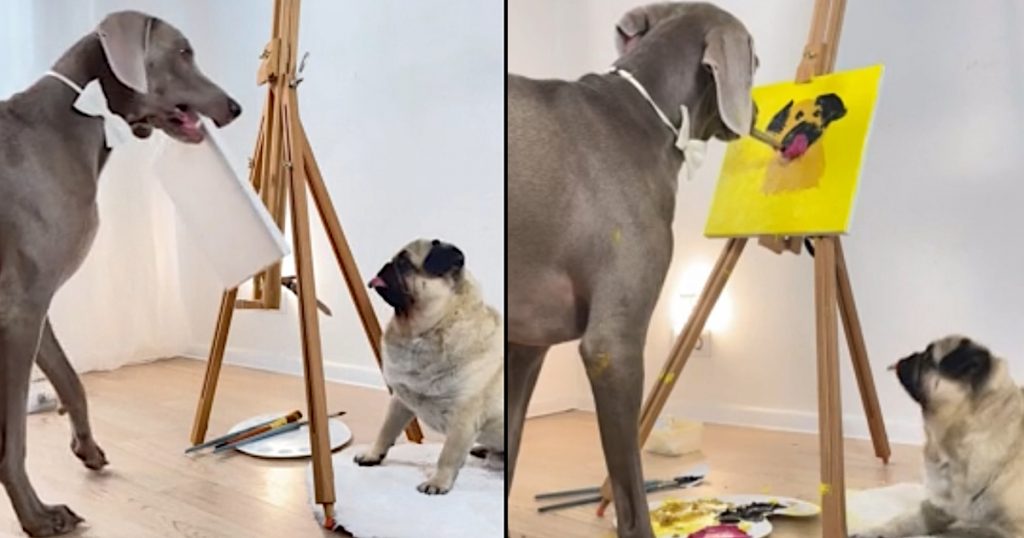 Watch as a very creative pooch grabs a blank canvas and brush and paints a portrait of her little Pug friend.
And I must say, the end result looks a lot like the subject! 😉