It's finally Fall, which means sweater weather, pumpkin picking, pumpkin spice lattes (and pumpkin spice just about everything), and beautiful fall foliage.
While all of those things are great all by themselves, we can't forget about the absolute best part of Fall: Halloween! It's that time of the year where you get to be anything you want to be for one night. And if you don't want to dress yourself up, many people have fun choosing cute costumes for their pets.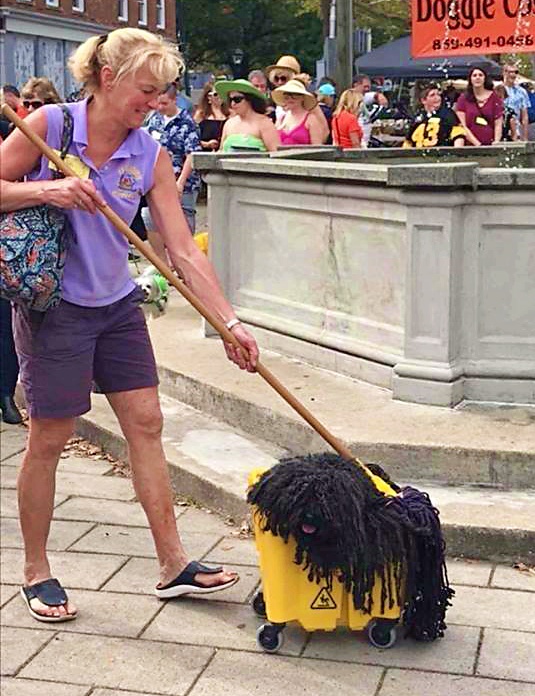 All Creatures Animal Hospital via HuffPost
Along with Halloween costumes comes parades and costume contests. Who doesn't want to go to a pet costume parade where you get to see dogs dressed up as anything from a minion to a mop. Yes, you read that right… a mop.
One dog, a Hungarian Puli named Keki, who attended the MainStrasse Paw-Rade in Covington, Kenutcky, dressed up as a mop for the parade. You're probably thinking that it'd be hard to dress up as a mop, but for Keki, it came easy.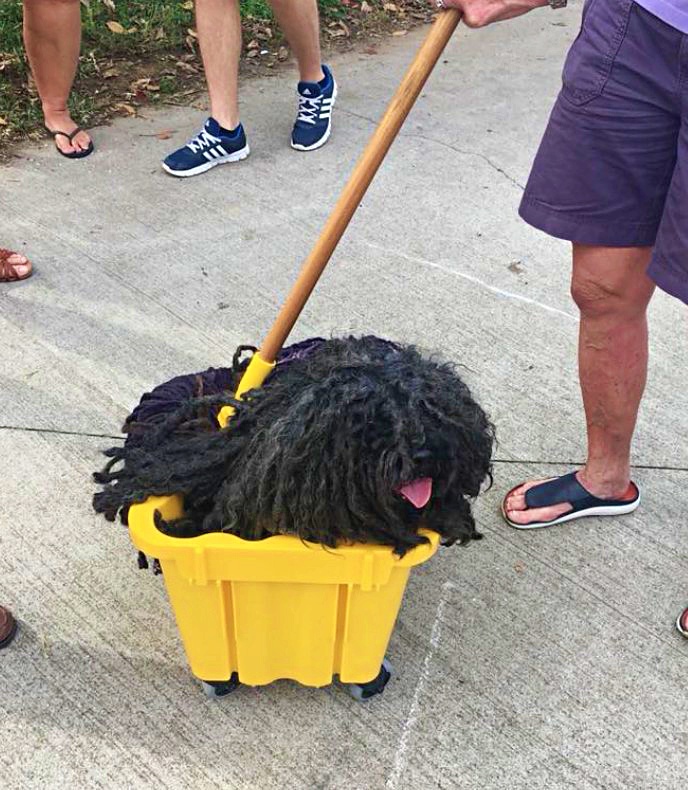 Twitter/@hownottodraw
Hungarian Puli's are dogs that resemble mops to begin with. So all Keki's owner had to do was plop her in a mop bucket and add a mop stick.
Keki and her mop costume became the star of the show — not just at the parade, but all over social media. Parade goers snapped photos of Keki, which quickly went viral on the Internet. People all over the world can't stop laughing at how paw-some her costume is.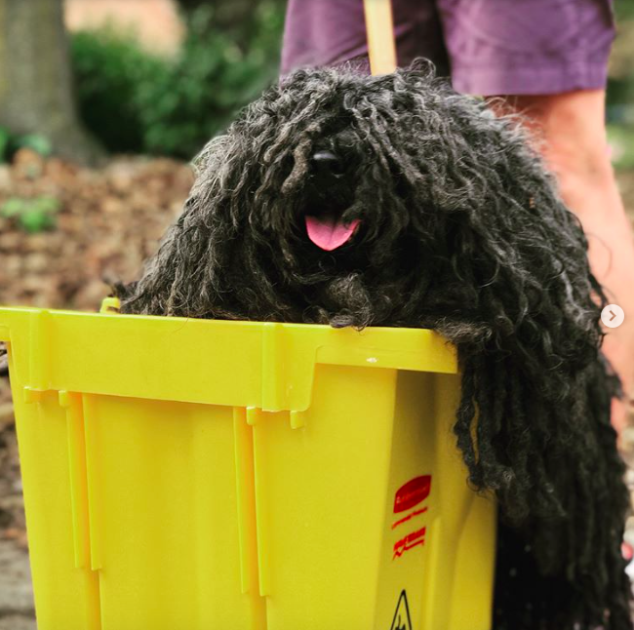 Instagram/that_girl_dawn
And Keki is loving all the attention! A close source told The Dodo that Keki loved all of the petting she received while in costume.
Please 'SHARE' to pass on this story to a friend or family member