They say imitation is the sincerest form of flattery. Well, imgur user Rally8889 received the best compliment in the form of her dog, Hijinks, rocking her favorite toy in the baby rocker.
The dog has seen Mom rocking her newborn, Mercury, in this very seat and decided to show that same level of love to her stuffed elephant.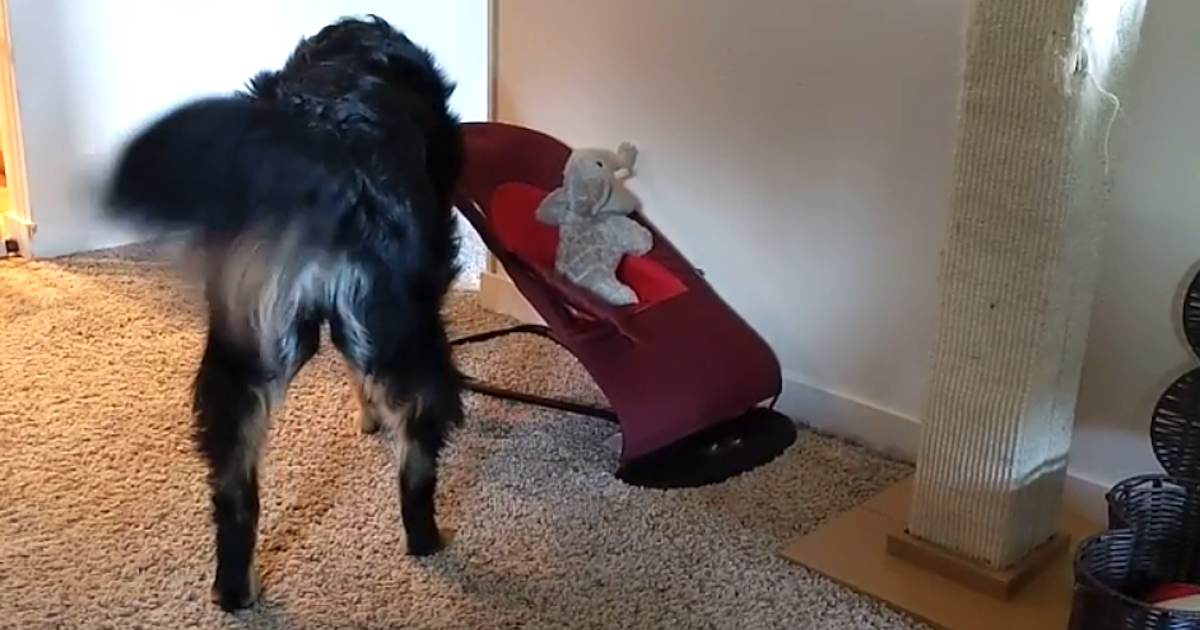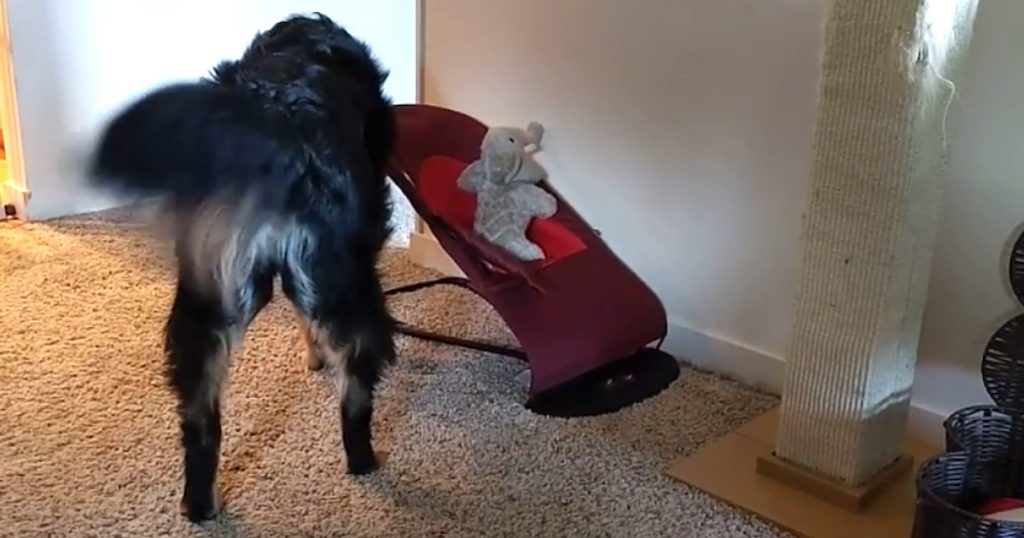 "She put the elephant in and nudged it for a minute before taking it out," the caption reads on imgur.