Meet a dog named Negão, the cutest gas station employee on the planet. The pooch was abandoned at a petrol stop by his previous owners. Sabrina Plannerer and her partner purchased a Shell gas station under construction in the town of Mogi das Cruzes, Brazil, and when they noticed the wandering doggie, they did something amazing.
"We adopted him immediately and got him all the care animals need," Plannerer tells The Dodo. "We bought him food, a dog house, and a leash to take him on walks."
Then, they went a step further – they made Negão a Shell 'employee' and even gave him a worker's ID card. The doggie turned out to be a natural when it comes to stellar customer service.
"Negão waits for people to arrive, and then goes up to say hello, winning them over with his charms," Plannerer says. "Customers love him. Some people even bring him toys."
The woman says she hopes this positive example will encourage other establishments to adopt.
More info: Facebook (h/t: thedodo)
Meet a dog named Negão, the cutest gas station employee on the planet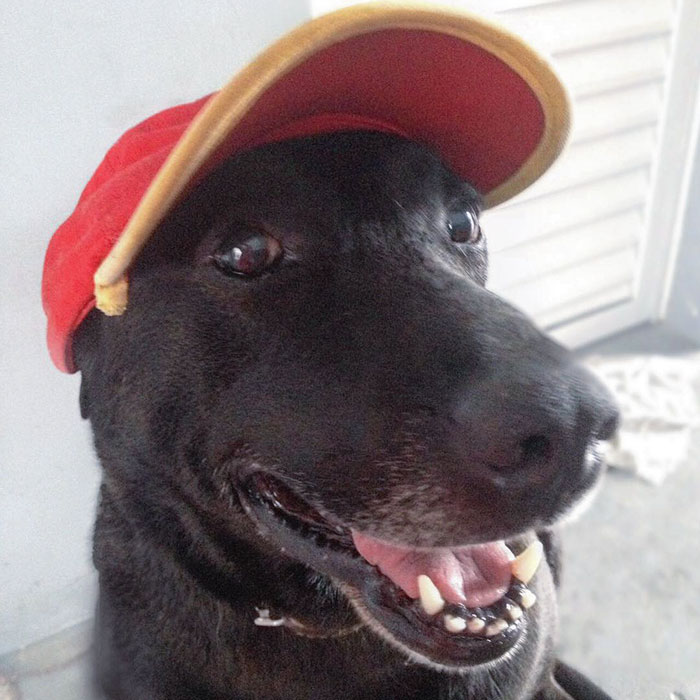 The canine was abandoned at a petrol stop by his previous owners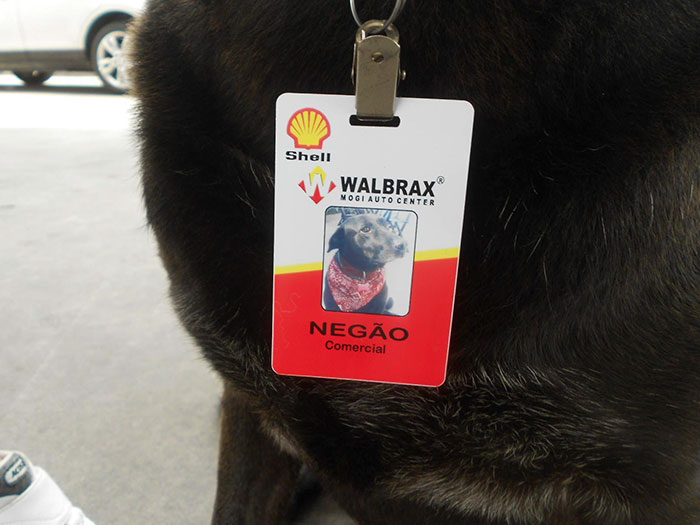 Sabrina Plannerer and her partner purchased a Shell gas station under construction in Brazil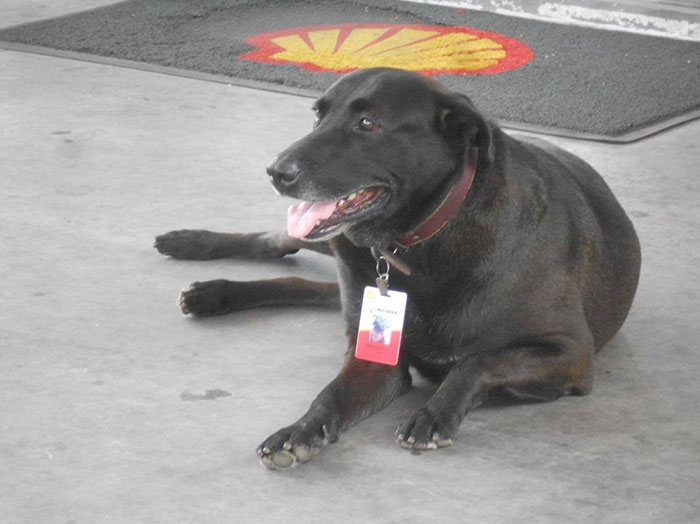 They adopted Negão, gave him a home and made him an employee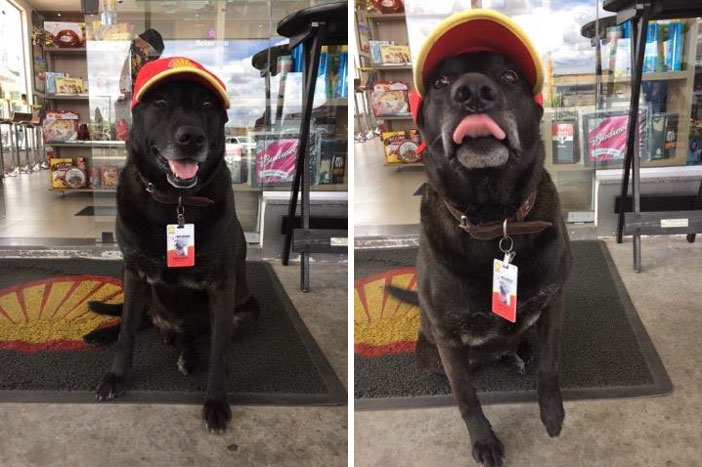 "Negão waits for people to arrive, and then goes up to say hello, winning them over with his charms"