Everyone loves ice cream. Kids, adults, even dogs! So when the ice cream truck rolls down the street on a hot summer's day, Reggie the dog can barely contain his excitement.
Reggie is a Staffordshire Terrier and his owner has made a special arrangement with Reggie's favorite ice cream man. The ice cream man brings Reggie a special treat just for him whenever he drives into his part of town.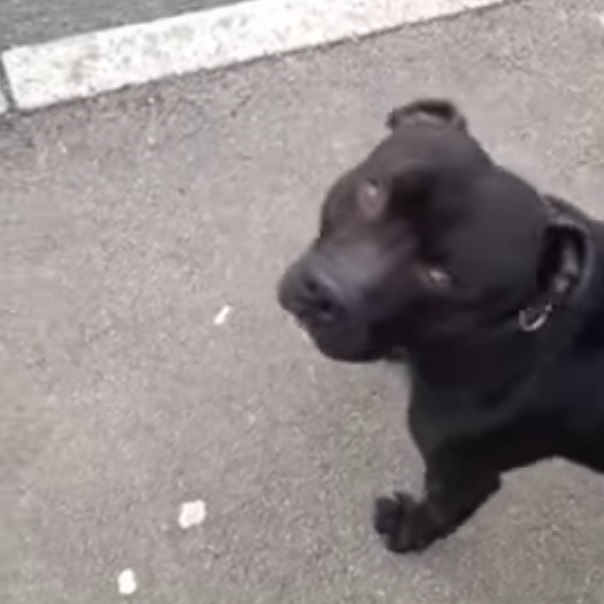 But Reggie is not a rude dog. He waits for his owner to give the signal and only then does he dash towards the ice cream truck. What's cuter is when he reaches the truck, he waits patiently for the other kids to get their ice creams first.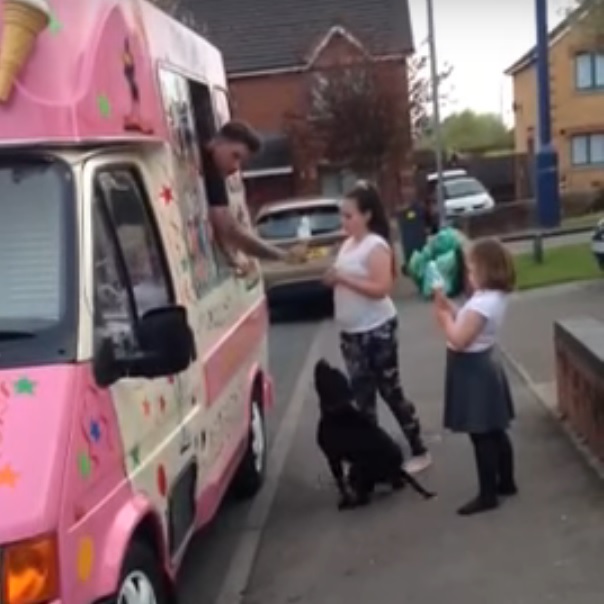 Reggie tries to show us what a patient dog he is, but his tail is a dead giveaway. It wags at the speed of light, letting everyone know that he's been waiting for his ice cream all morning.
We are so glad Reggie's owner filmed his ice cream routine and shared it with the world. Now it's your turn to watch Reggie's excitement and share it with your friends!
Please 'SHARE' to pass on this story to a friend or family member