Halloween simply wouldn't be complete without cutely costumed pets.
That's why we've collected some of the most hilarious pics of boxer dogs in halloween costumes for your viewing pleasure.
Dressed against their will by well-meaning humans, there are pooches dressed as pumpkins, dinosaurs and even cute girls with their leis and shells ready for the luau.
Check out the hilarious halloween costumes below!
1. PIRATE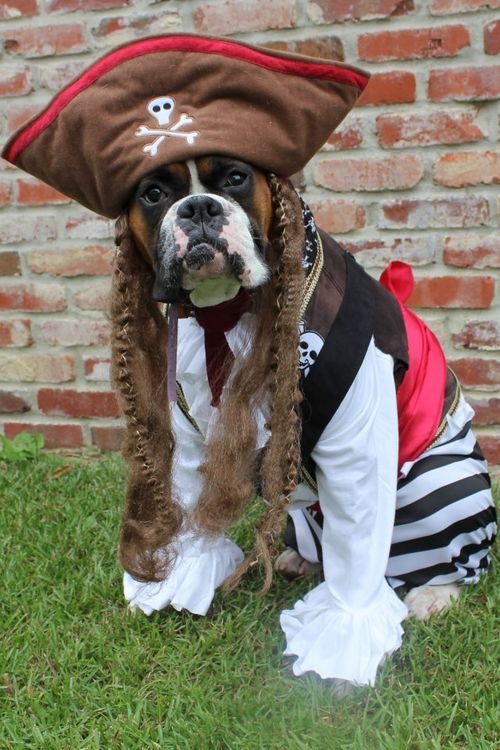 2.  SUPERMAN! (OR SUPER BOXER)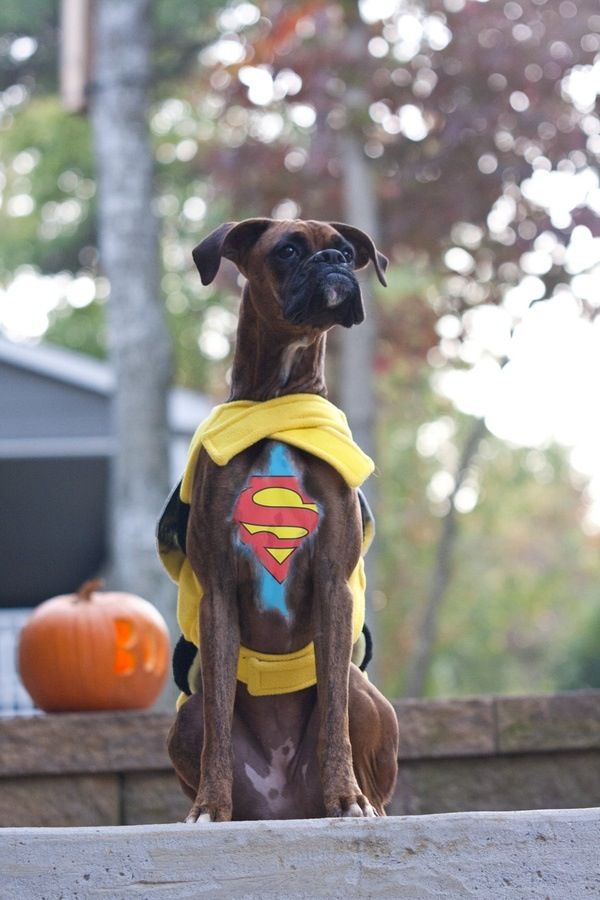 3. An old pair of jeans, some boots and a plaid shirt and your could have a cute country boy, even if you live in the city!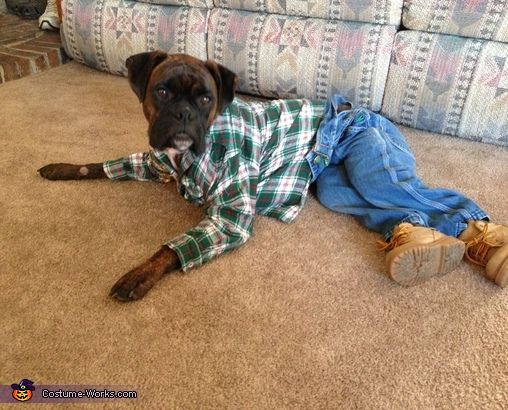 4. This pumpkin is classic Halloween costumes!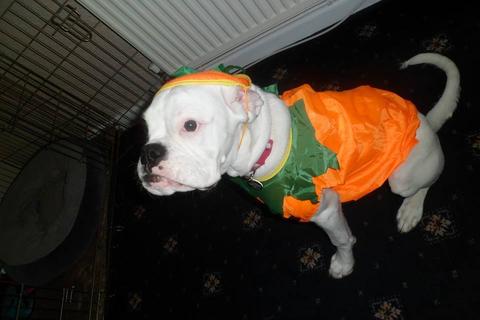 5. These cute girls have their leis and shells ready for the luau.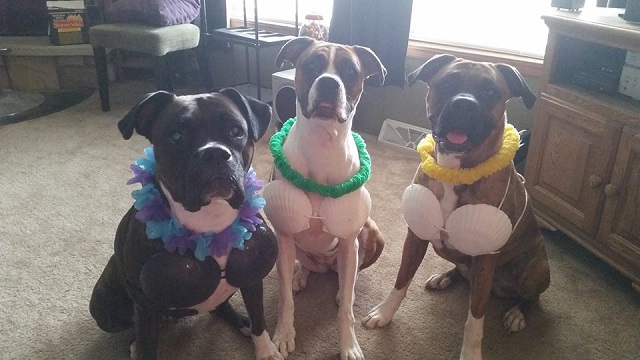 6. PRINCESS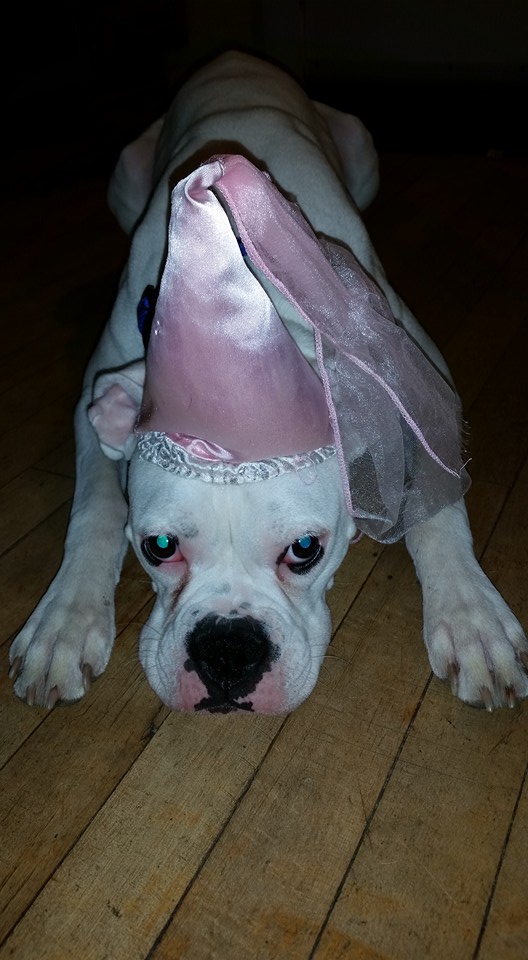 7. CHEF BOXER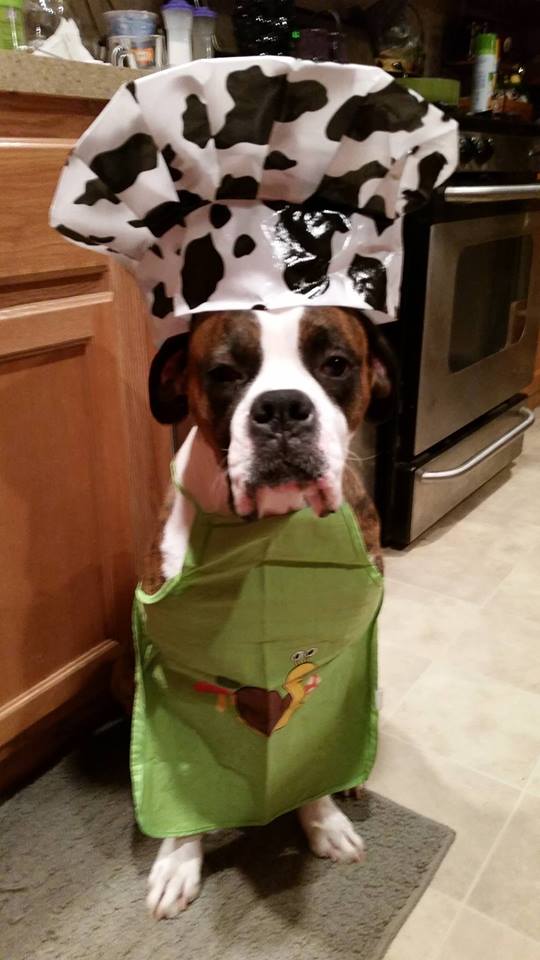 8. How cute is this tiny dancer in her ballerina costume?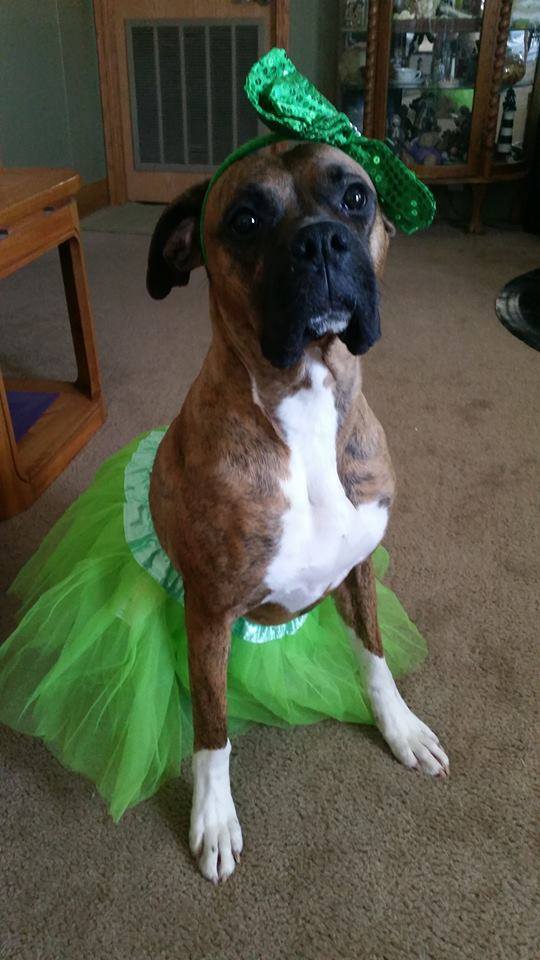 9. We think that Boxer puppies look like little dinosaurs. This boxer really is one!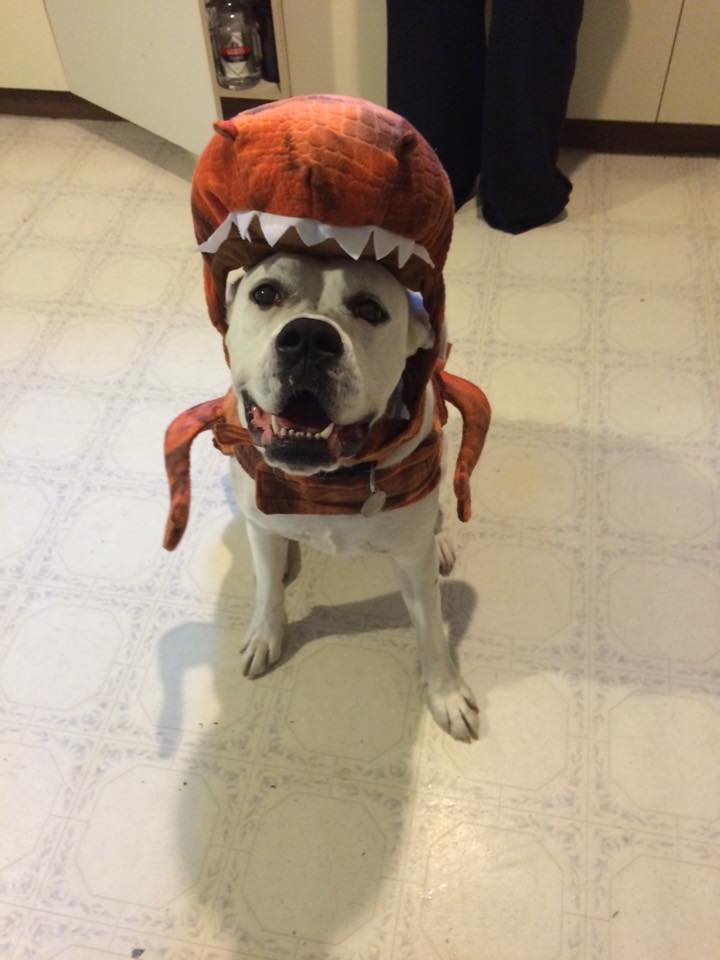 10. BOTH TEAMS AND A REFEREE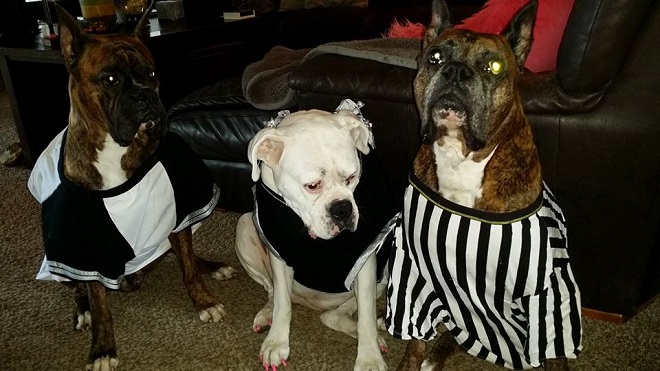 11. Clowns are scary. Boxers aren't. This costume works a little too perfectly for this White Boxer though.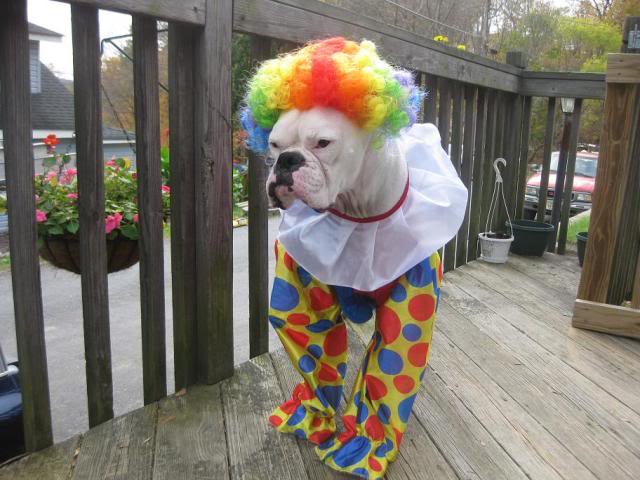 12. She is awfully cute as a piggy.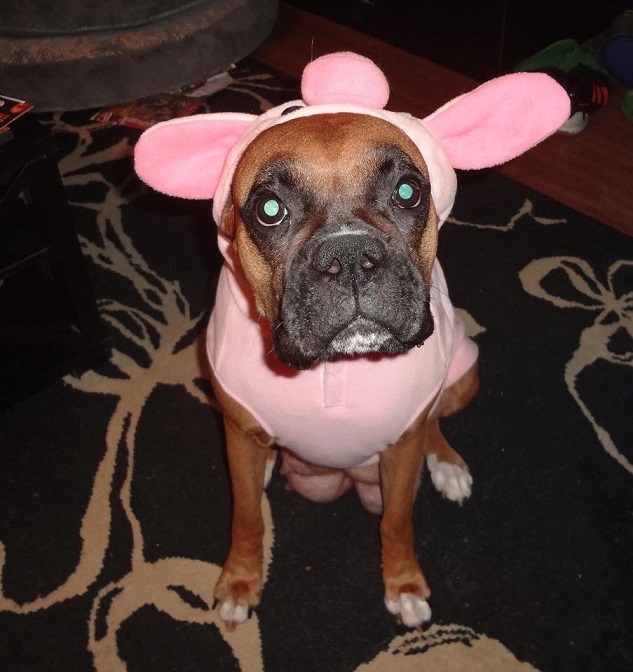 SHARE this with your friends and family to spread a smile! 🙂