Janaye Kearns' life was turned upside down when she suffered a devastating accident that left her significantly disabled.
She had traumatic brain injury which induced several seizures. One such seizure further aggravated her disability, leaving her incapable to move her own wheelchair.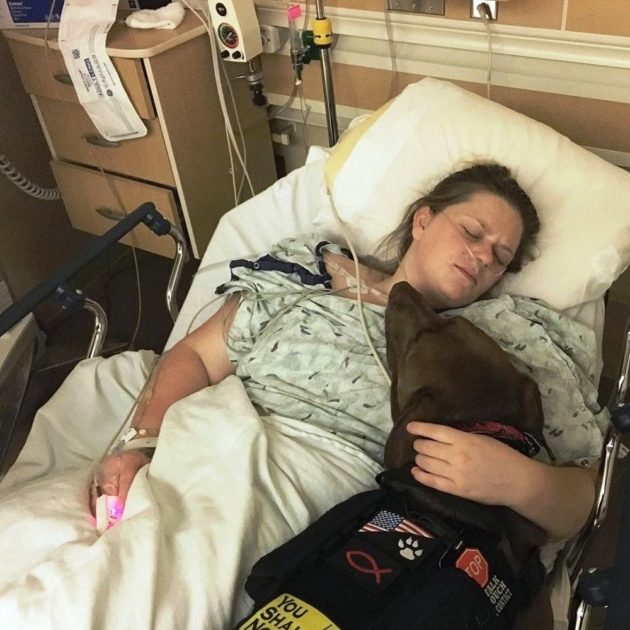 Source: servicedogcolt/Instagram
Janaye, who had previously trained military K9s, knew that she needed a service dog to help her move forward in life.
That's when she got Colt, a Weimaraner-English Labrador mix, who has the instinctive ability to sense seizures.
While being able to detect possible seizures is a unique skill on its own, Janaye still had to train Colt to alert or support her during such attacks.
So she began simulating vivid seizure symptoms in an attempt to train him on the proper course of response as a service dog.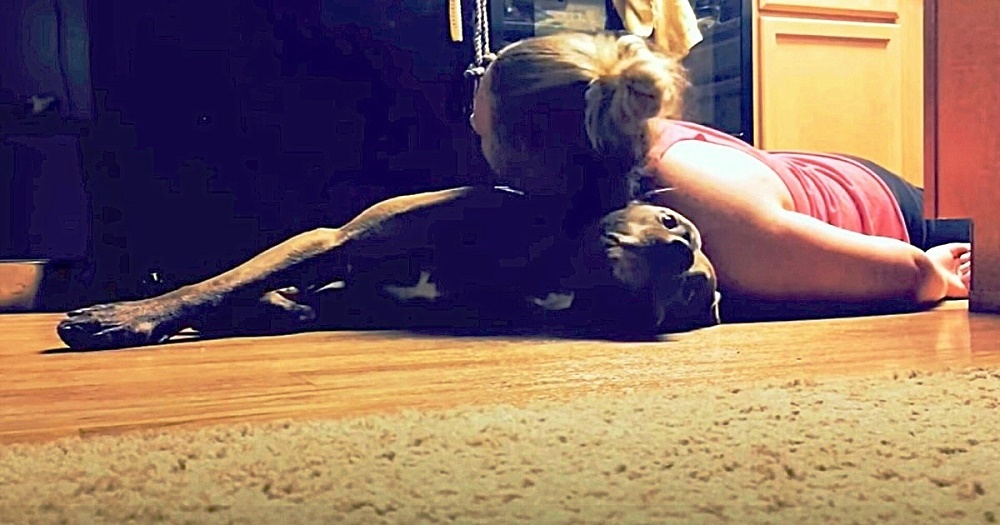 Source: Rumble Viral/Youtube
After over a year of training, Colt is able to accurately predict the onset of seizures and keep Janaye safe.
In most cases, he successfully alerts her beforehand, which prompts her to take precautionary medicines to prevent seizures.
But in case the seizure does happen, Colt makes sure to cushion Janaye's head with his body to prevent a potentially fatal brain injury.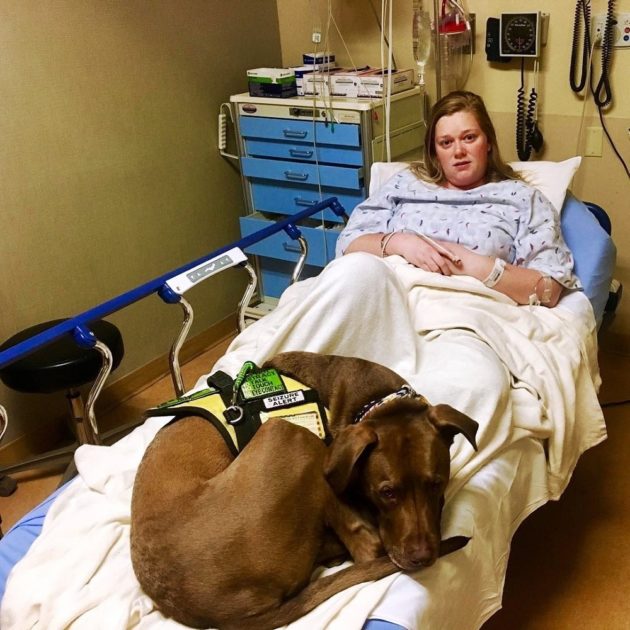 Source: servicedogcolt/Instagram
Today, Janaye is able to lead a dignified and independent life thanks to Colt's tireless efforts to keep her safe.
She considers Colt her savior and feels lucky to have him by his side at all times. Dogs are undeniably angels walking on earth!
Janaye has been trying to raise funds via GoFundMe for a device called SmartDrive that would make her and Colt's lives much easier. If you wish to donate, you can visit the GoFundMe page here.
Click the video below to watch how Colt jumps in to save Janaye's life during a seizure!
Please 'SHARE' to pass on this story to a friend or family member