Toddlers and animals doing cute things together is the perfect combination for an Internet viral sensation. When Justin Dunn took his daughter, Emma, out for a walk with her horse, Cinnamon, the smart dad had his video camera rolling. The Internet is so grateful for Dunn because the video is one of the most adorable pieces of footage we've seen in ages.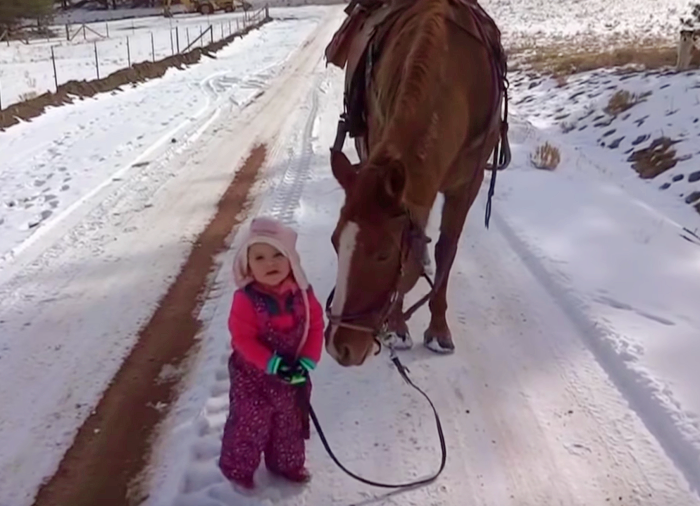 Source: YouTube
Since Dunn is a professional horse trainer, he knew exactly how to teach his daughter to walk the horse along a snowy road one day. It is obvious that Emma is smitten with Cinnamon, and judging by this video the horse loves her, too.
Every time little Emma takes a few steps, Cinnamon stays in perfect sync with her. It's almost as if Cinnamon knows the little girl is leading the way, so the pace is kept slow and steady.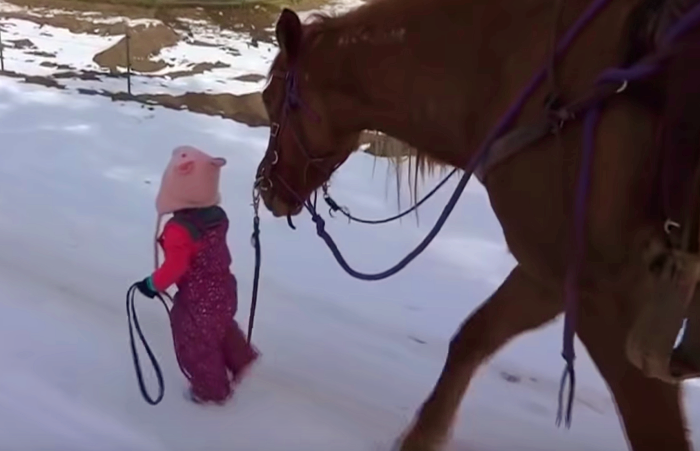 Source: YouTube
When Emma drops the reins, Cinnamon appears to understand a situation is brewing. The gentle horse waits as the tiny tot gathers the reins and steadies herself to continue their wintry walk.
Source: YouTube
We are gushing over these two and so will you. Click play below for a dose of happiness.
Please 'SHARE' to pass on this story to a friend or family member