When wildlife photographer and zoologist Dolph C. Volker held his dying dog in his arms, he was overwhelmed with feelings of deep sorrow. Losing his dog changed the flow of his life, and he decided to spend his days in the service of animals.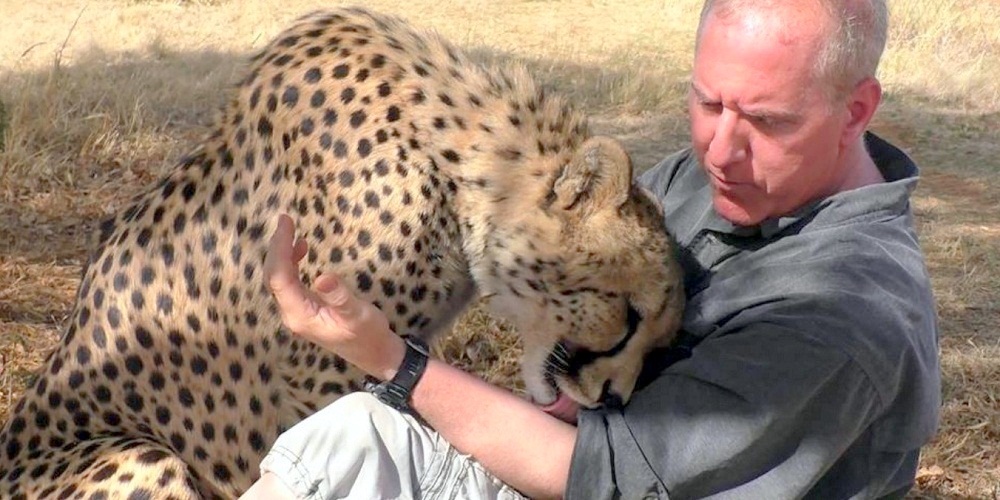 Facebook/The Cheetah Whisperer
Fighting for animal rights and raising awareness for endangered species became his priority. He would often use up his vacation days and savings to volunteer at the Cheetah Experience in South Africa.
During one such trip, he was tired after a long day in the sun and decided to nap under a tree. That's when a cheetah named Eden spotted Dolph. She walked up to him, sniffed him, and decided to cuddle with this harmless human!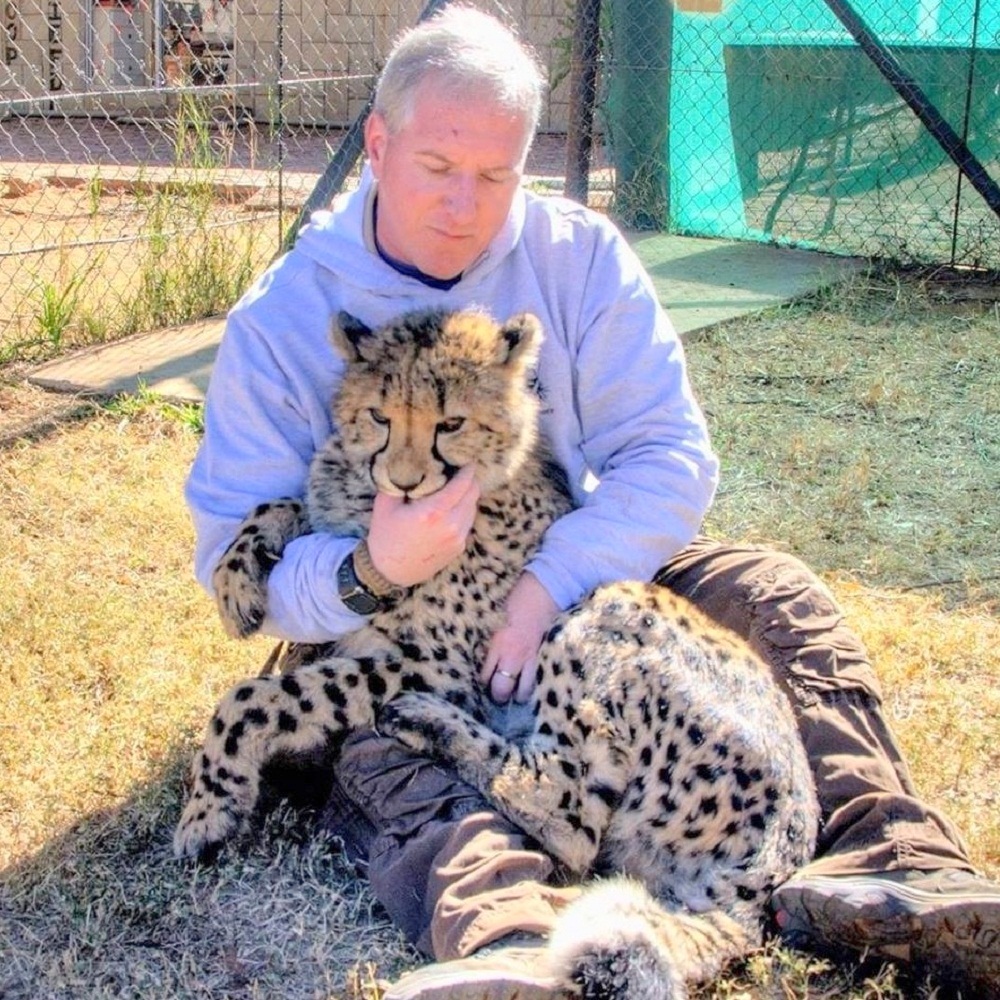 Facebook/The Cheetah Whisperer
When Dolph, woke up, he was surprised to see the mighty, gorgeous creature rest on him so comfortably. That was the start of their lifelong friendship! Eden treats Dolph just like another cheetah, as she shows her affection by nibbling, purring and snuggling with him!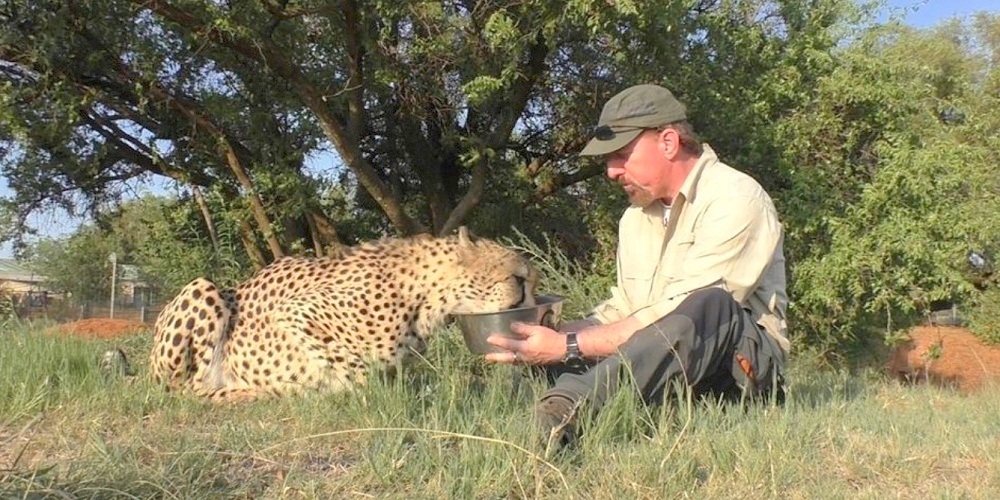 Facebook/The Cheetah Whisperer
It is adorable to watch this pair enjoy each other's cozy company. People often call Dolph "The Cheetah Whisperer", as he spends much of his time tending to the needs of his cheetah buddies. This is the sweetest thing we've seen in ages!
Check out the video below to watch Dolph and Eden's soothing bond of friendship!
Please 'SHARE' to pass on this story to a friend or family member