People who share their homes with both a cat and a dog know that the two can become fast friends. Cats and dogs can not only get along, but can also have the sweetest moments together!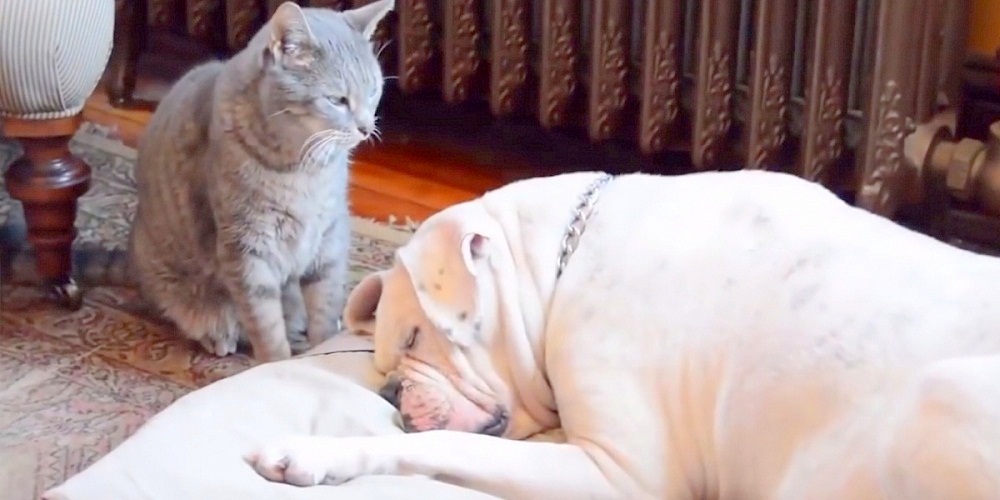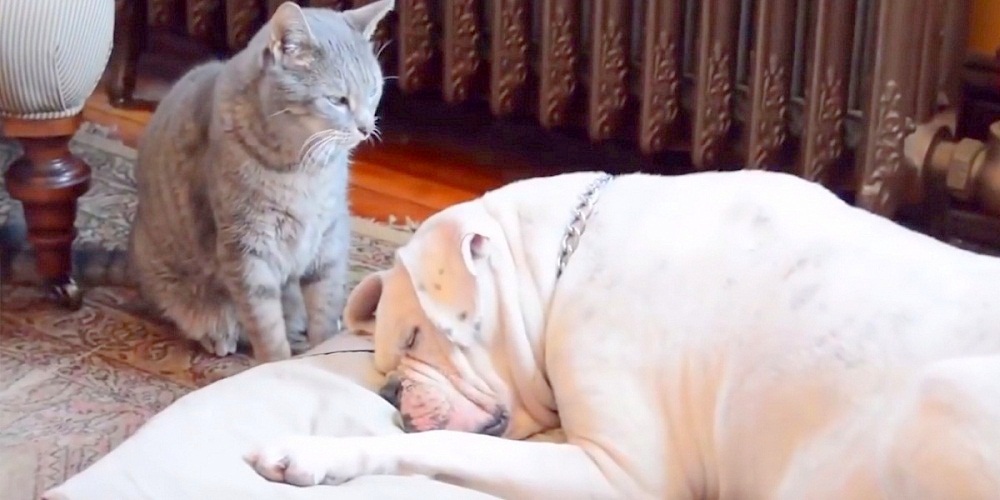 Source: Storyful/YouTube
In this video, we see a cute kitty trying to wake her dog buddy up. Kitty is worried that dog is sleeping through their playtime, and gently strokes and pokes him to wake him up. But the dog is a big sleepy-baby, as he barely moves an inch despite kitty's tries.
Soon, the kitty gets bored and frustrated. She sits in front of the dog, and stares him down. But the oblivious dog is still lost in his dreamland.
He is dozing off so comfortably, that even the giant head-rubbing from the kitty fails to break his deep slumber.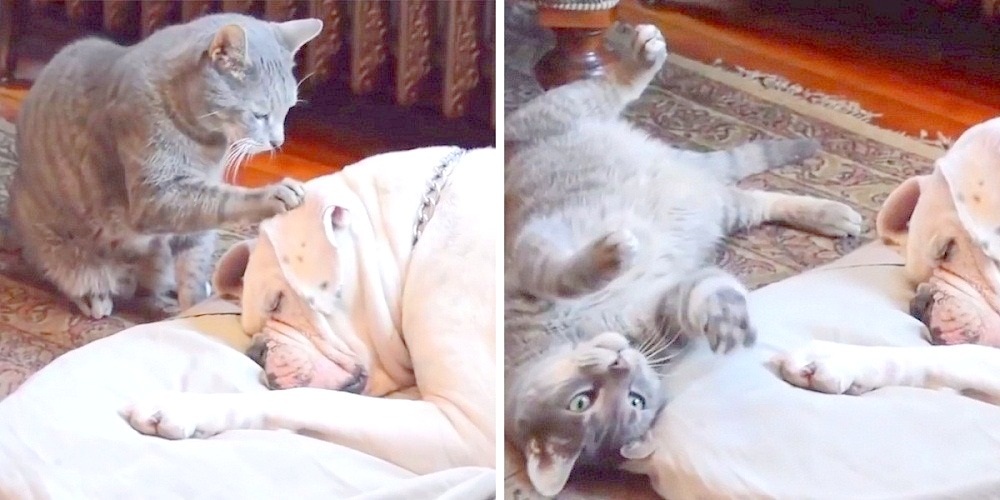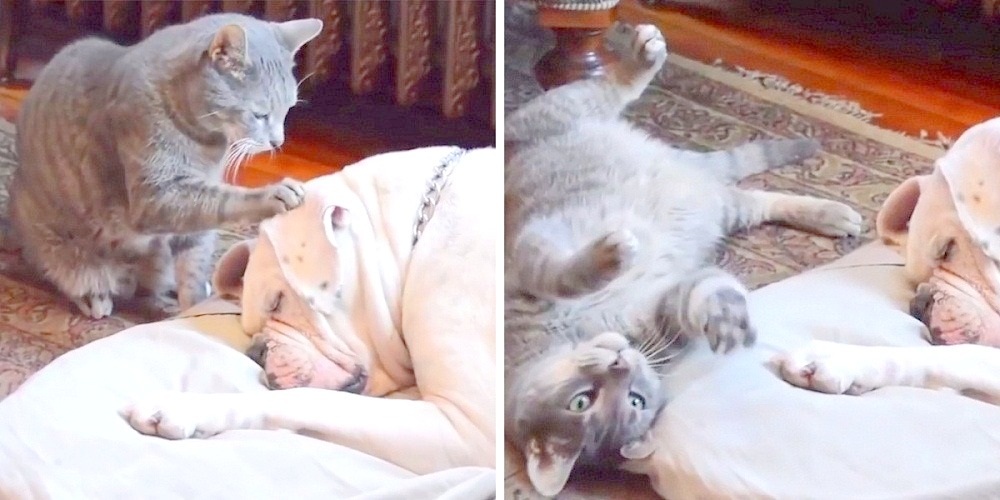 Source: Storyful/YouTube
Finally, the kitty realizes that it is impossible to wake the sleepy dog up. She gives it a final shot, and jumps in to snuggle with her giant canine buddy.
At least this way, some cuddle-time can compensate for the lost play-time!
Raise your volumes as you watch this, as the background song really sets the mood for kitty's hilarious struggle!
Click the video below to watch the poor cat trying her best to get the sleepy dog to rise up and play!
Please 'SHARE' to pass on this story to a friend or family member