Paige Knudston, mother of four, caught her toddler, Finn, crawling out of bed in the middle of the night in order to cuddle up on the floor next to his dog and best friend, Brutus the Boxer.
The two have remained inseparable and even share a bedroom ever since the boy came home from the hospital.
He was born with a heart defect that required emergency surgery, and ever since, it's as if the dog has felt his human brother needed some extra protection.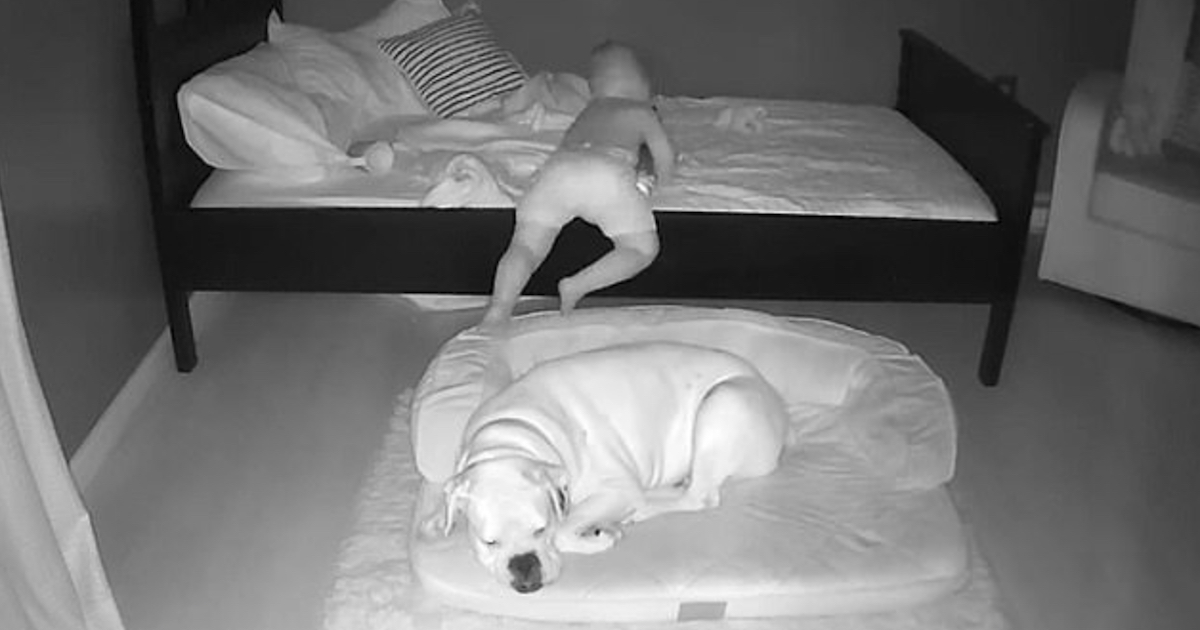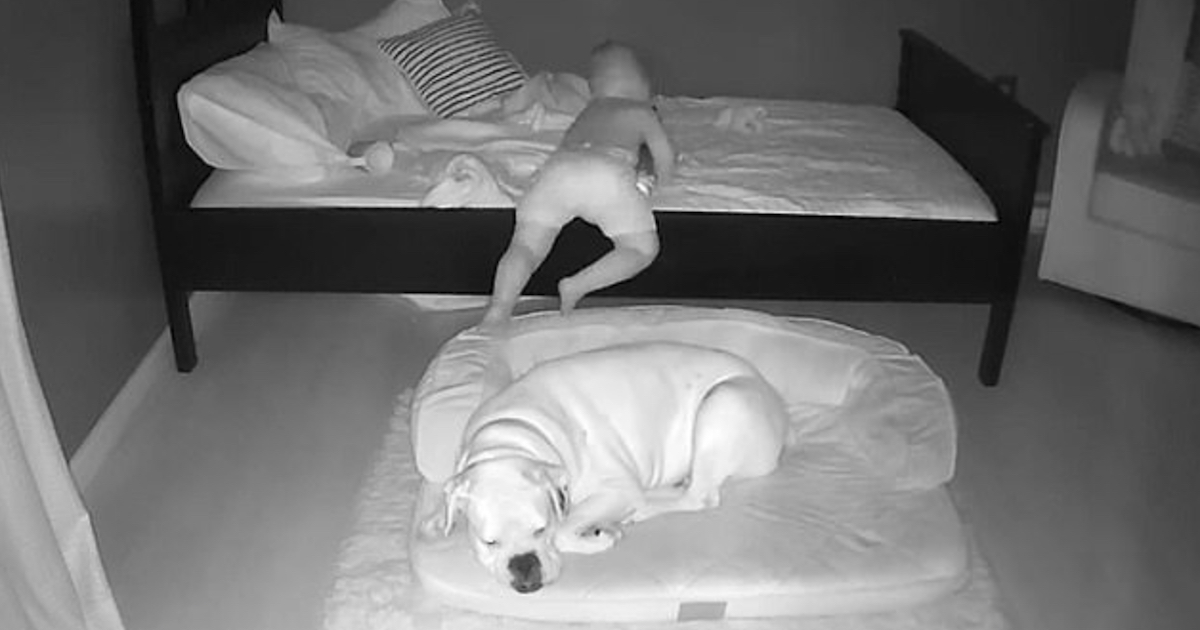 Source: Daily Mail/YouTube
In the video, the 23-month-old toddler is seen grabbing his sheets and teddy bear and sneaking out of his bed to go down beside the dog.
He changes positions several times to try to get comfortable as Brutus appears to sleep through it all.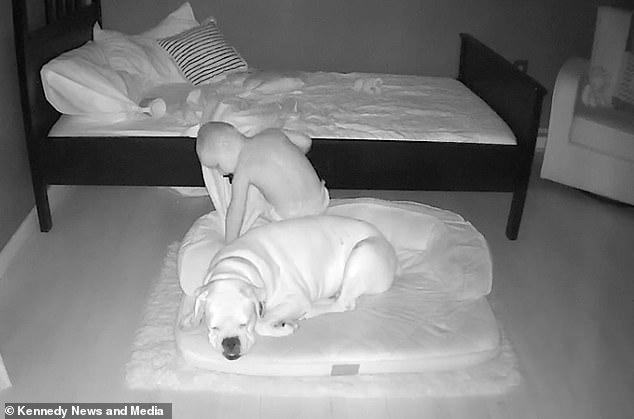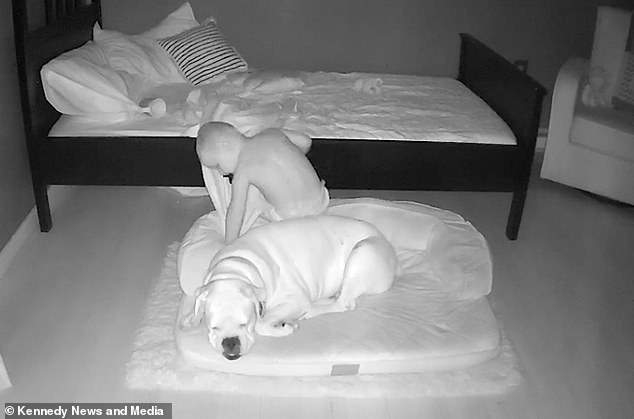 Source: Daily Mail/YouTube
"I actually watched the footage in real time from my phone in the next room, there was no watching the footage back or rewinding it. I was right on the other side of the door listening the whole time," Paige told DailyMail.
How adorable are these two besties? Dogs always seem to understand our needs and have the greatest intentions. It's why we call them "man's best friend." 🙂