The Humane Society of the United States found Bruce tied to a chain at a dog meat farm in South Korea, where he awaited his fate of being slaughtered one day.
Thanks to the Humane Society, he escaped death and was rescued along with 70 other dogs on the property.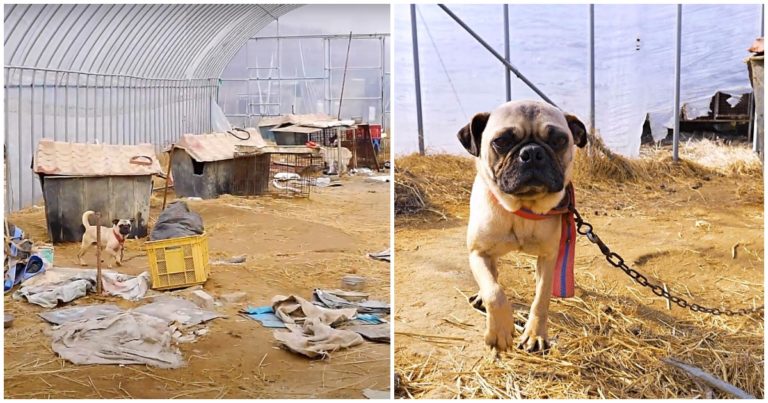 Source: HSUS/Youtube
Bruce was so happy to finally be free for what was probably the first time in his life. As soon as rescuers cut him off his chain, he smothered them in kisses as if he were saying 'thank you.'
From there, Bruce and the other dogs were flown to the United States to start their new lives.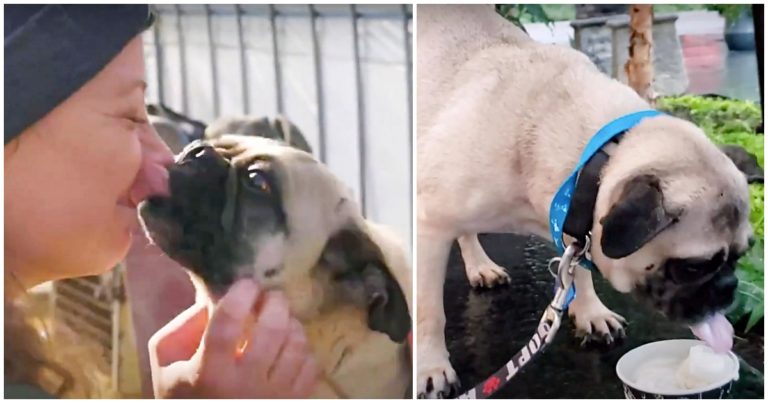 Source: HSUS/Youtube
Bruce has since been adopted into a loving home and even has new doggy siblings to play with. He loves to swim, run around in his new backyard, eat treats and play with his toys.
While he is still learning what a bed is, he finally knows what it's like to feel comfort and be loved.
Watch is journey in the video below:
Please 'SHARE' to pass on this story to a friend or family member