For those of us who adore our four-legged companions we appreciate the loyalty and unconditional love we get from our dogs.
One dog's loyalty was put to the test when he protected his family from a black bear.
Pete, an English Setter, is being hailed a hero, after losing his life protecting his fellow dogs and human family.
Pete had only lived with his family for 18 months, after being adopted from Our English Rescue Setter shelter, when the tragic event happened.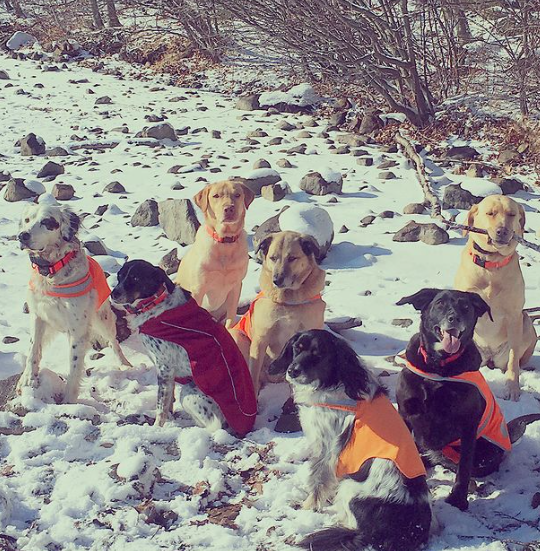 Back in 2018, he was out hiking with his family in northern New Jersey when he and some other dogs surprised a bear.
The black bear started attacking the dogs but instead of running off Pete stood up to the bear and held him off while the other dogs were taken to safety.
A friend of the family tweeted the heartbreaking loss on his Twitter page.
Surprised a black bear
"So our friends lost their sweet setter Pete today …He and some other dogs surprised a black bear while on a hike," he wrote.
"Pete bravely protected the rest of the crew who got to safety. Pete later succumbed to his injuries. He was an older guy and went out a true hero. RIP PETE THE HERO!"
The post went viral with thousands of people sending messages of condolence for this wonderfully brave and loyal dog.
One person simply wrotes: "We don't deserve dogs!"
Held off the bear
The dogs were out with Me & My Shadow Pets daycare service, according to the Independent. The owners described what happened in a heartbreaking Instagram post.
"Today we lost our brave, old man Pete. The dogs surprised a black bear just off the trail while we were hiking this morning. It must not have heard or smelled us with the pouring rain," the post read.
"It felt threatened and turned around. Pete stepped up and held off the bear until I could get the other dogs to safety.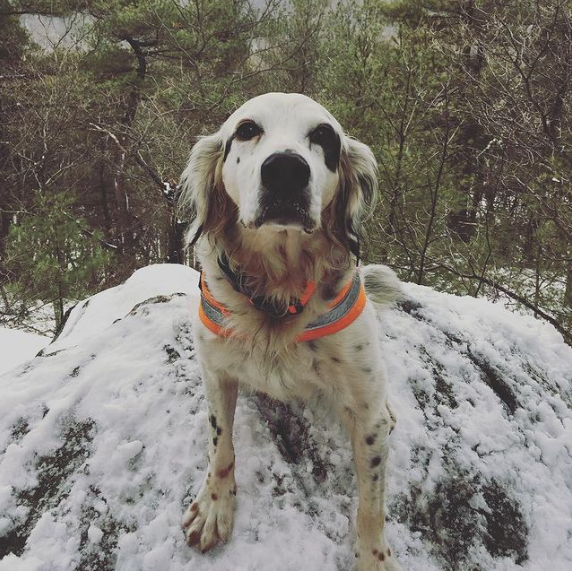 "Once I was sure they were safe, I went back and scared the bear off, but Pete was gravely injured.
"The x-rays revealed some pretty bad spinal damage that would mean he could never walk again, if he survived all the surgeries (not a certain thing at his age).
"We decided it was best to let him go this afternoon."
One wonderful thing about being a dog lover is that out doggies love us back just as much as we love them, if not more. Pete really proved this – what a hero he is. He gave his all for the family who loved him.
Please share to send love and strength to a family who has lost a very special member. Rest in Peace Pete.