Maybe he thought they were worms.
This bird made an unlikely four-legged friend after feeding a dog noodles from the kitchen counter top.
The pair have a Lady and the Tramp moment as the cockatoo bobs his way toward his furry companion to share a string of spaghetti.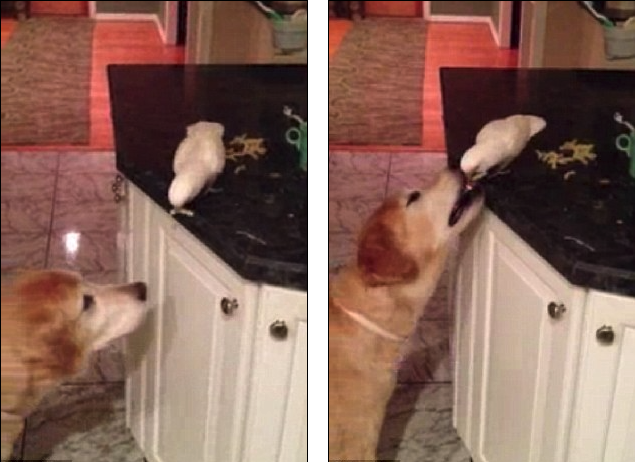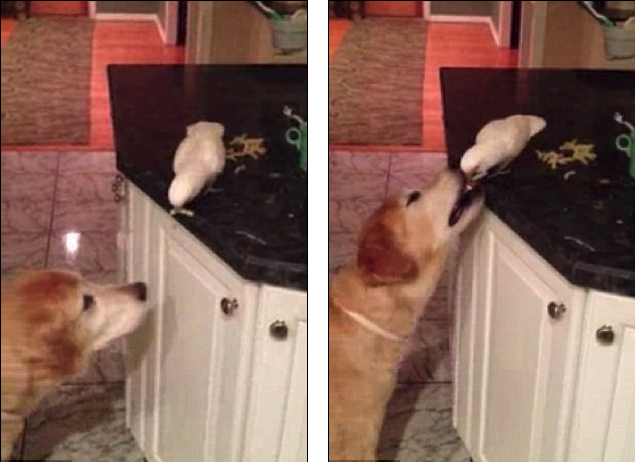 The eager pooch licks his chops as he waits for the next bite.
Fortunately for his winged friend, the dog doesn't seem too hungry as he takes a nibble from his beak.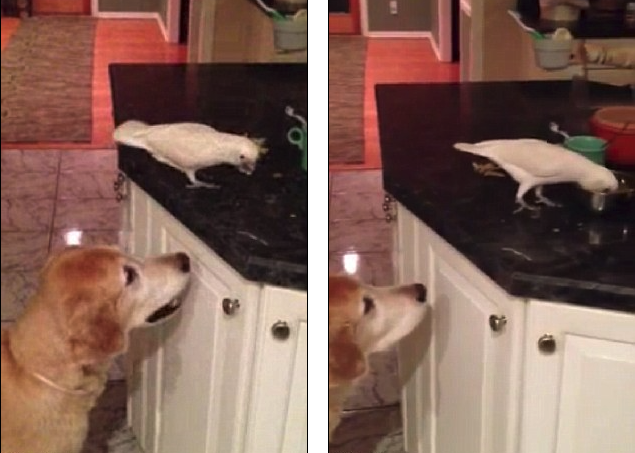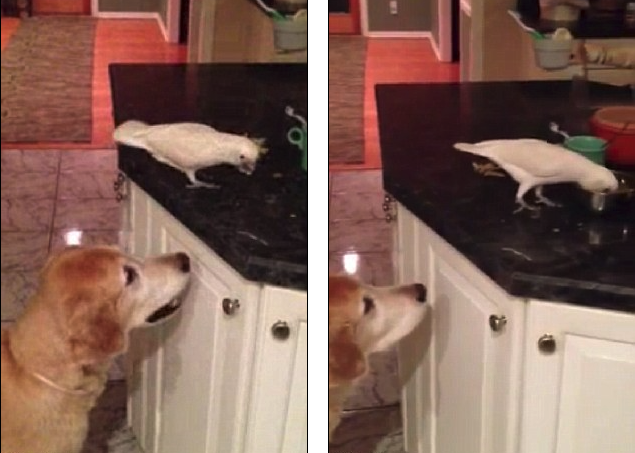 At one point, it even appears as though the bird dips the noodles sauce sitting nearby, and feeds it to the dog as if he were a youngling.
You have nothing in life if you don't have good friends! Humanity could learn a thing or two from these two!
Watch the video below as this Cockatoo feeds his four-legged friend noodles off of a counter.
SHARE below to pass this on!