Veterinary surgeons weren't sure Billy would make it, but the five-year-old Bull Terrier proved to be a fighter.
Billy survived being shot in the heart while protecting his family when they were approached by two armed men while walking Billy near their West Philadelphia home.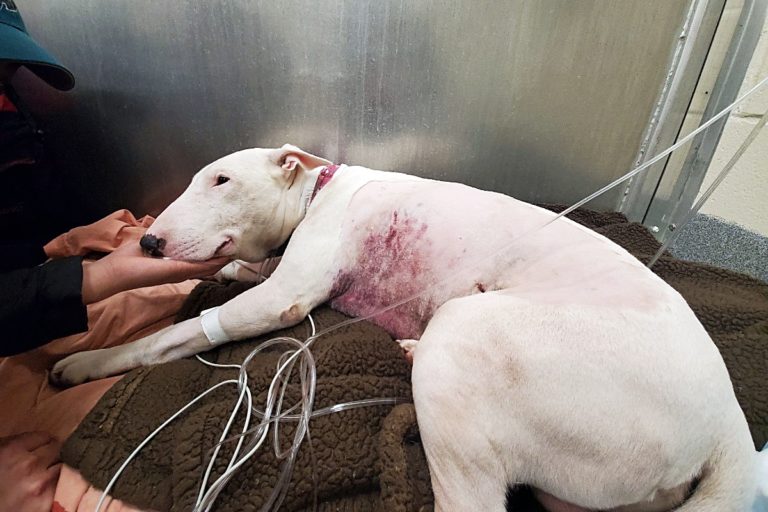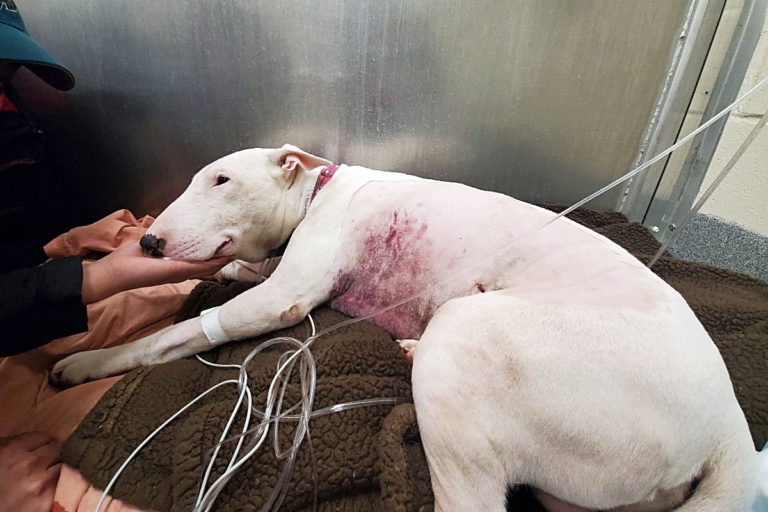 Felipe Sinisterra/GoFundMe
Billy's owner, 25-year-old Felipe Sinisterra, handed over his cell phone to the burglars, but Billy immediately sensed danger and began barking at the two men.
The men then shot Billy in the chest and ran away before hopping into a getaway car and driving off.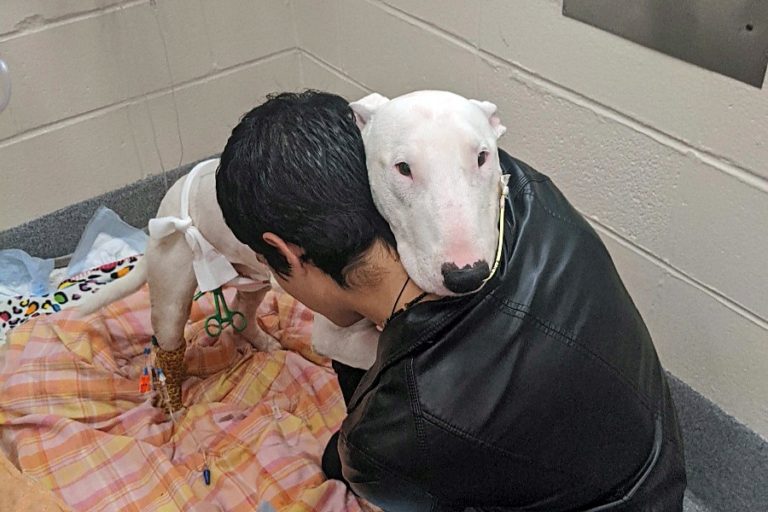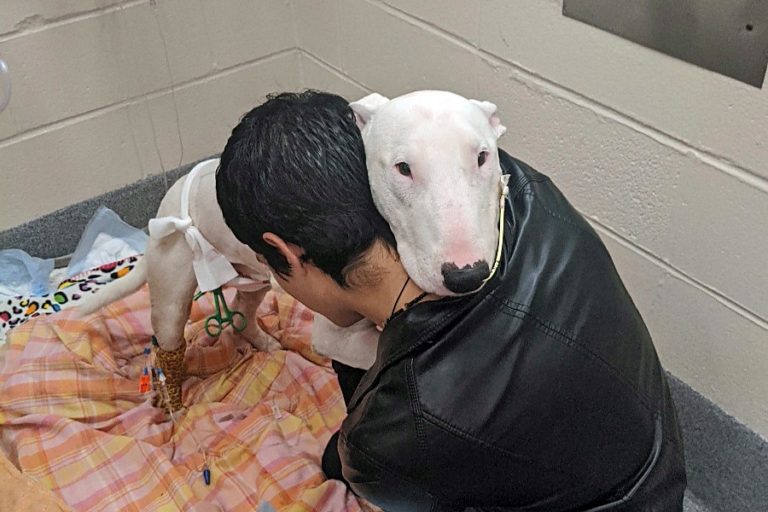 Felipe Sinisterra/GoFundMe
A nearby police officer helped the couple get Billy to Ryan Hospital, where vets worked quickly to resuscitate and stabilize him. Surgeons Williams and Lillian Aronson, along with a staff of 30 people, worked together to save Billy's life.
Billy was treated for the bullet that tore through his heart, left lung, diaphragm, liver, stomach and spleen. He lost a third of blood and needed two surgeries to repair his organs and is now on the road to recovery.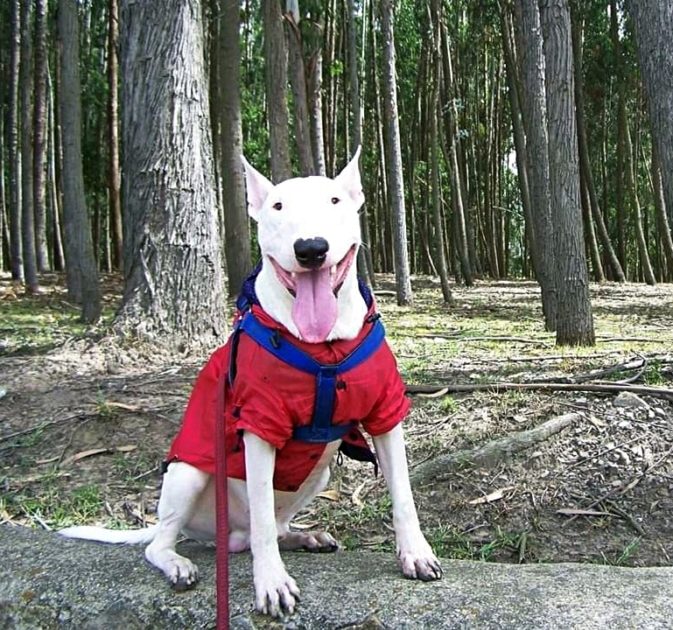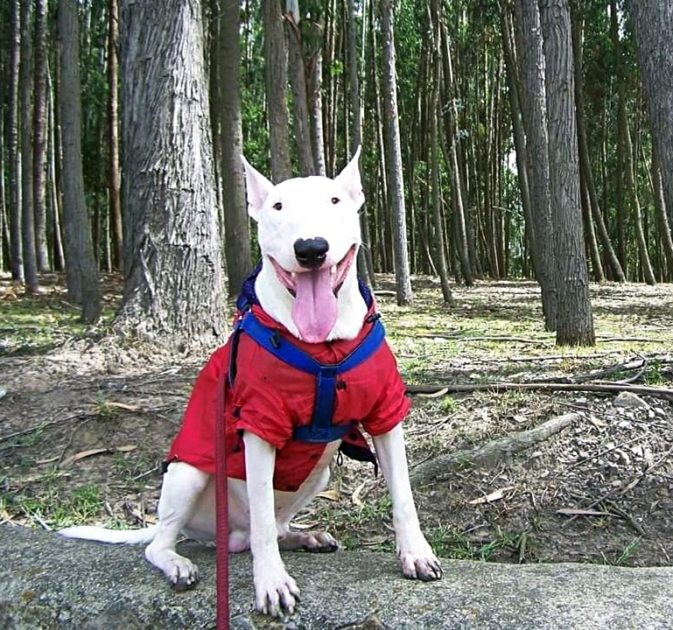 Felipe Sinisterra/GoFundMe
Billy is still on antibiotics but has recently gotten more than 100 staples taken out. He is already back to his playful self and is enjoying being back home with his humans.
Unfortunately, the men who shot Billy have not been caught. Police will continue to search for their whereabouts.
Click here for updates on Billy's GoFundMe.
Please 'SHARE' to pass on this story to a friend or family member