What some people can do to helpless, innocent animals… it just makes you want to scream.
How can any human do such evil things to our furry friends? How do they sleep at night? Why aren't there stricter laws against such horrors?
When rescuers arrived at a dingy property in Henderson, Texas, they stumbled across a nightmare: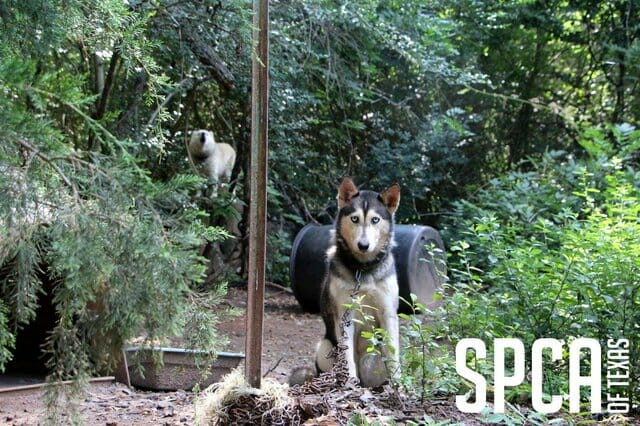 There were 46 animals – 28 dogs, 9 kittens, 6 puppies, 2 cats, and 1 turtle – scattered around and the woman who owned the property hadn't bothered to care for any of them.
For some, it was simply too late; rescuers found the dead bodies of multiple pets scattered over the grounds.
They hadn't had food or shelter and they simply succumbed. But one fighter, a 5-year-old Siberian Husky mix named Bella, was still alive…and she'd done something amazing, too!
But first, Bella had been left chained up outside, so the SPCA of Texas team had to use bolt-cutters to get her free.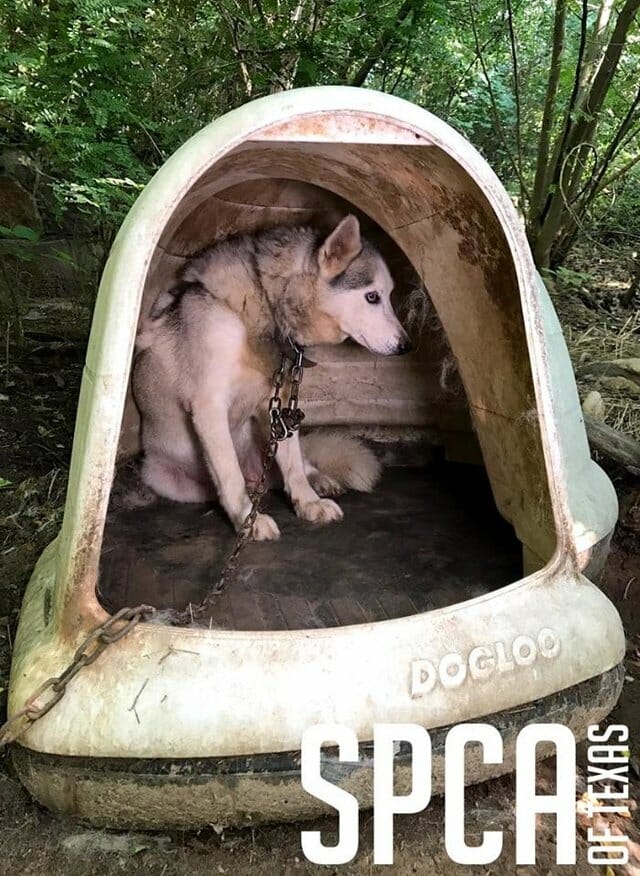 Said SPCA digital communications specialist Kristen Kerr: "The chains had rubbed some of the dogs' necks raw."
"They were suffering from various health issues, including hair loss, long nails, eye discharge and flea infestation.

Most of the dogs tested positive for heartworms, which the SPCA of Texas provided treatment for."
As for Bella, she wasn't in good condition, either, but she'd managed to do something extraordinary: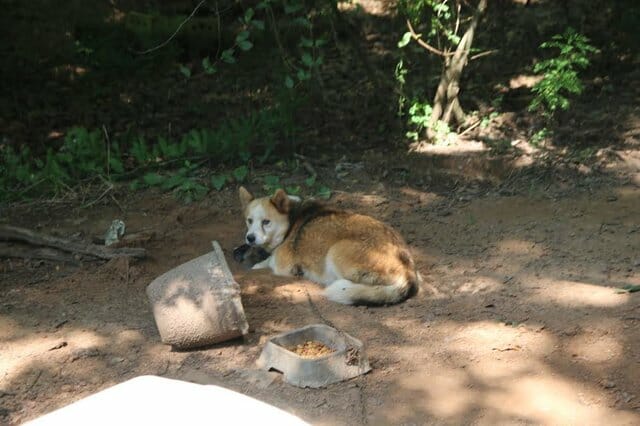 She'd kept her six puppies alive, and she'd done it by digging a hole and keeping them cool and protected in the sweltering Texas heat.
"Bella had dug a hole for her puppies, right beside where she was found chained, so that they could be cool and protected," Kerr said.

"The puppies were only a day or two old when we rescued them."
The team worked hard to get the rest of the surviving animals to safety as well, so hopefully they will find loving forever homes very soon.
And Bella's puppies?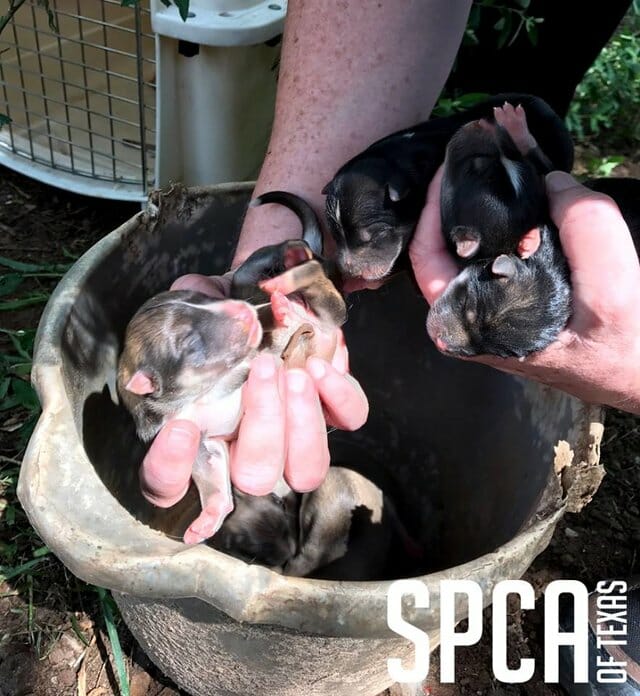 Oh, happy news for all: They only spent a few days with a foster mom and before long, they ALL got adopted! Bella got her new home, too.
"Because of our foster program, Bella and her puppies were able to get a second chance, and they all found loving and forever homes," Kerr said.

"The puppies were adopted at an offsite event, and Bella was adopted through our Foster Ambassador Program."
The SPCA continues to fight for our furry friends and they should be applauded for their efforts.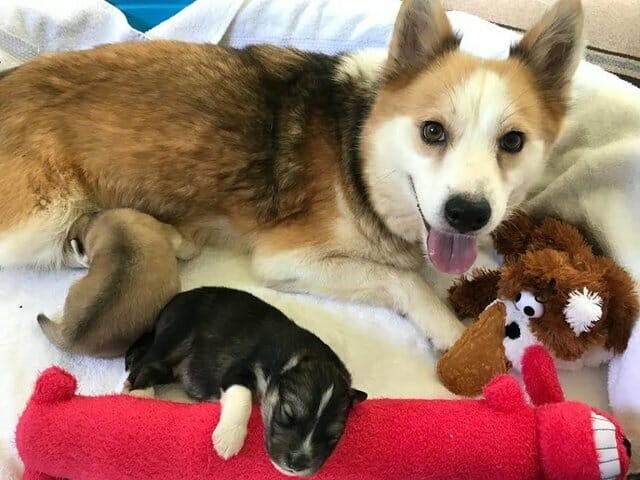 But again, the fact that such things can even happen, that negligent people can allow beautiful pets to suffer so…
It really is difficult to swallow. Please do whatever you can to love and protect all innocent animals!
Source: The Dodo