The British Columbia SPCA in St. John says it is in possession of the cutest rescue puppy family ever and they have the photos to prove it.
Sadly, the adorable litter almost didn't survive if not for the love and concern of a good Samaritan.
A litter of nine puppies and their mother was brought in to a local veterinarian. The kind person happened to stumble on the dog and her babies and immediately got them help.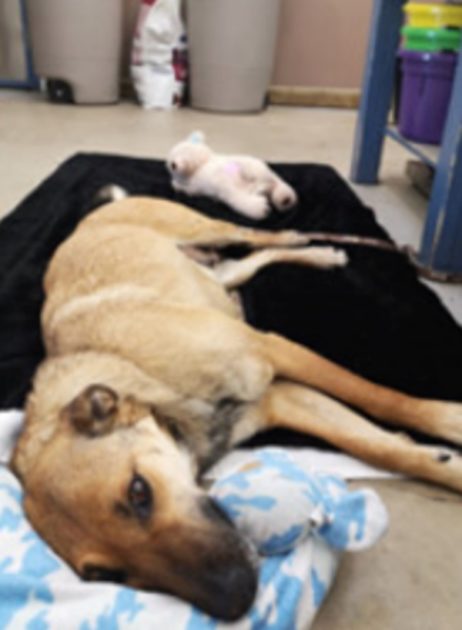 Source: @BC_SPCA/Twitter
"We don't know exactly what happened to the mother, Nova, but she was underweight and had suffered severe physical trauma to her back and neck that left her with swelling around her spine and two dislocated shoulders," said Lorie Chortyk of BC SPCA. "In addition to these injuries, Nova was enduring the constant discomfort of ear mites and a skin rash. She is now on multiple medications, strict cage rest, and is undergoing physiotherapy to decrease the swelling in her joints."
Since Nova is on many medications, she can no longer feed her litter, as the medications would be transferred to the pups through Nova's milk. She has tremendous pain, and the staff agreed to let her rest and recover.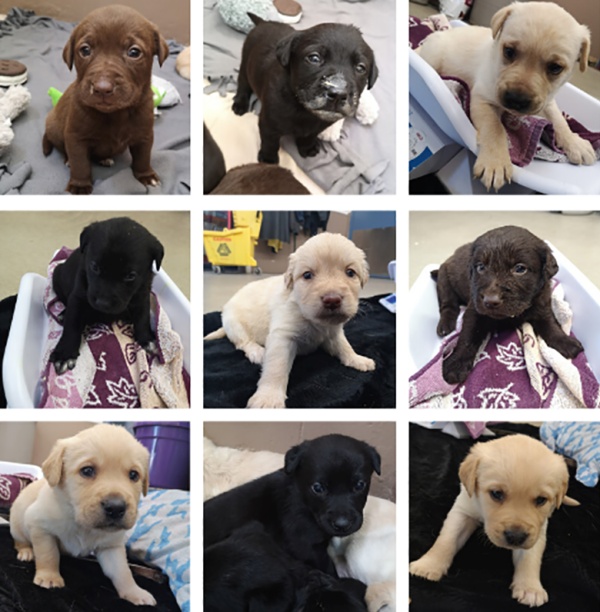 Source: BC SPCA
Volunteers help staff with supplemental feedings to make sure the babies grow up strong and healthy. Nova will need at least four months' care before she is put up for adoption. The puppies will also be put up for adoption when they are strong enough.
For more information on how you can help, visit the BC SPCA website.
Please 'SHARE' to pass on this story to a friend or family member