A rescue worker in Chantaburi, Thailand, came running to the aid of a baby elephant in serious need of help.
The calf had been hit by a motorcycle and lay motionless in the middle of the road. The man thought to perform CPR and was able to locate the heart with the help of an online video!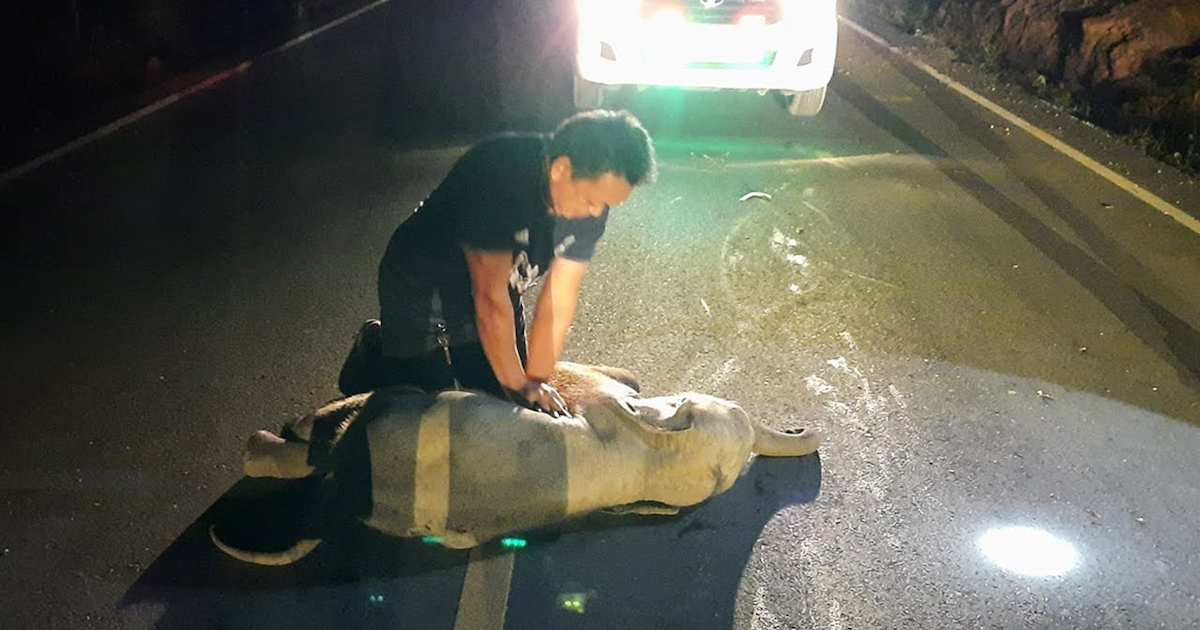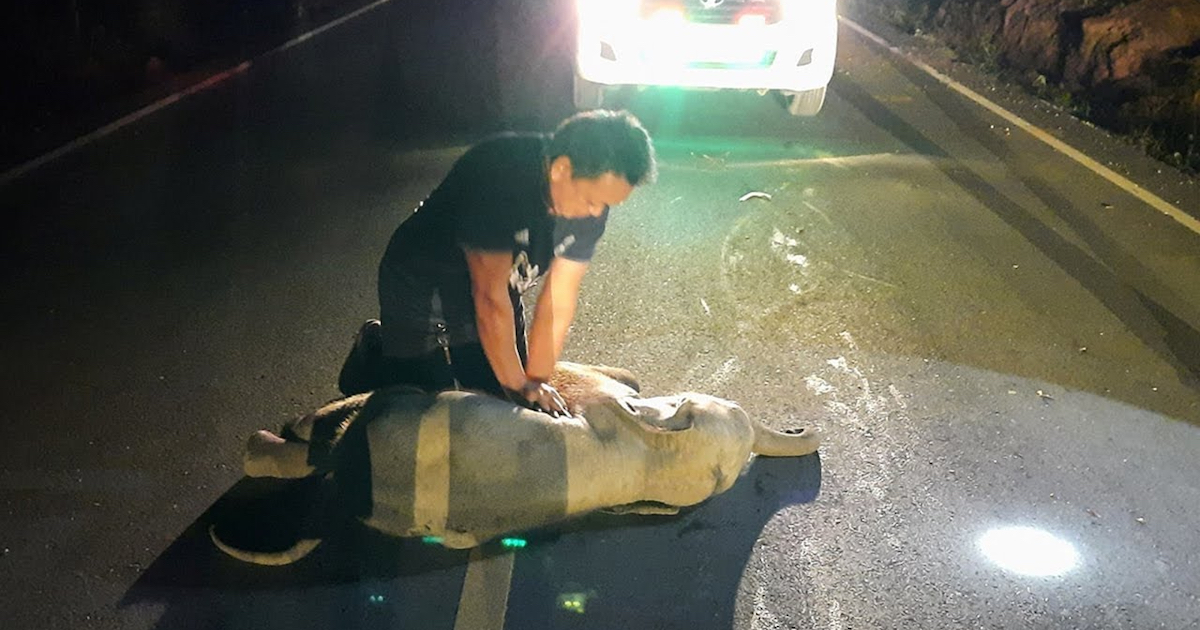 Source: The Telegraph/YouTube
He was able to resuscitate the elephant, and about 10 minutes later, the dazed baby was able to stand on its own!
The rescuers got to work right away to transport the little one to another location to receive the necessary treatment and care needed.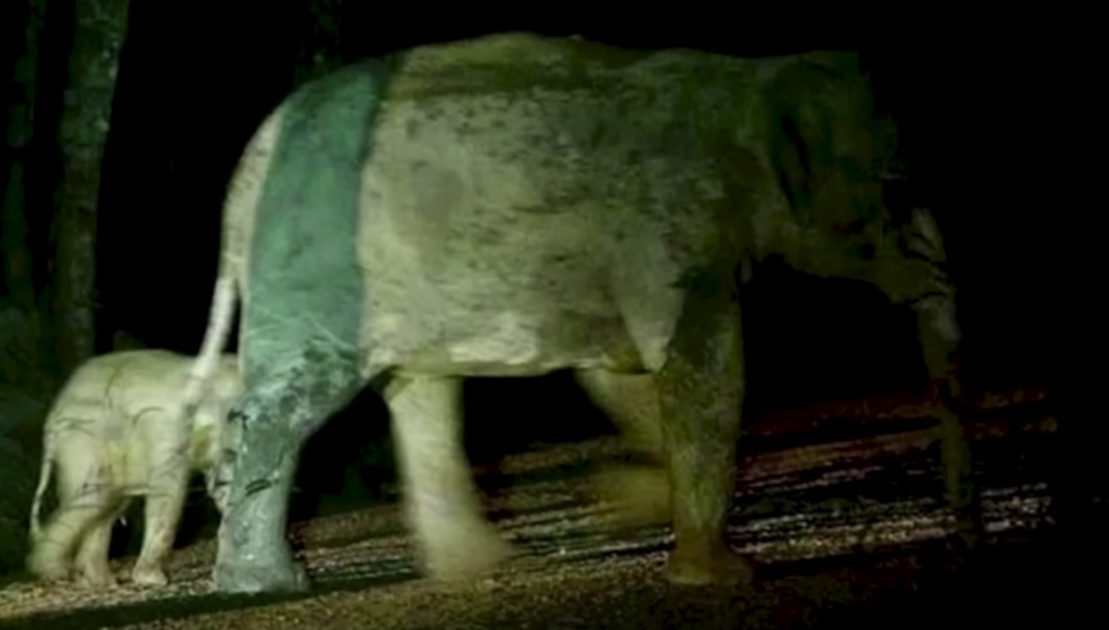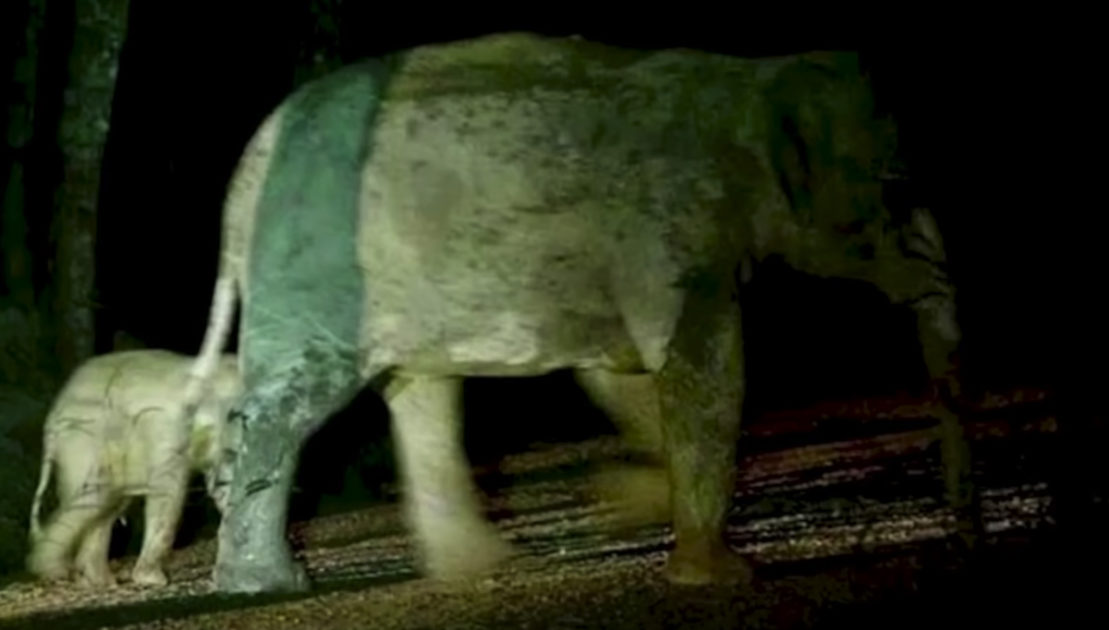 Source: The Telegraph/YouTube
After medically clearing the elephant, it was released into the wild. And it was later seen walking around with an adult elephant assumed to be its mother!
Thanks to some quick thinking by this individual, the baby lives on. Amazing! 🙂
Please 'SHARE' to pass on this story to a friend or family member