Animal Aid Unlimited responded to a call about an injured mother who got hurt while protecting her puppies from another dog. She saved them, but she paid a price. Tissue had come out from a bite puncture in her belly, and rescuers hoped it wasn't life-threatening.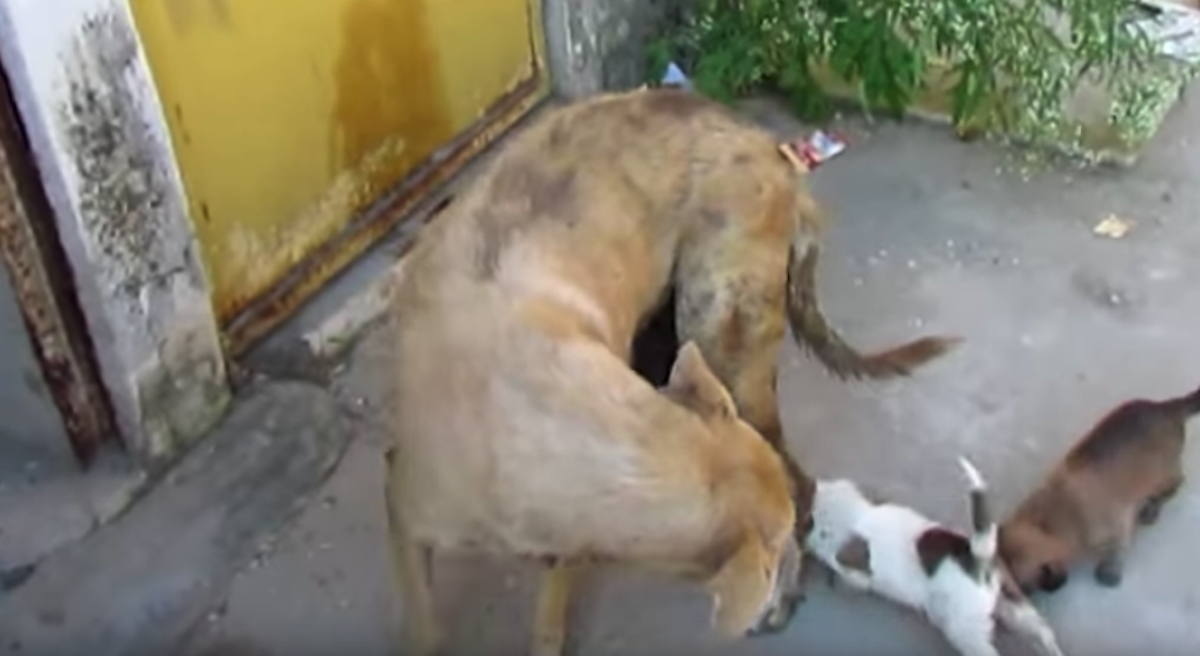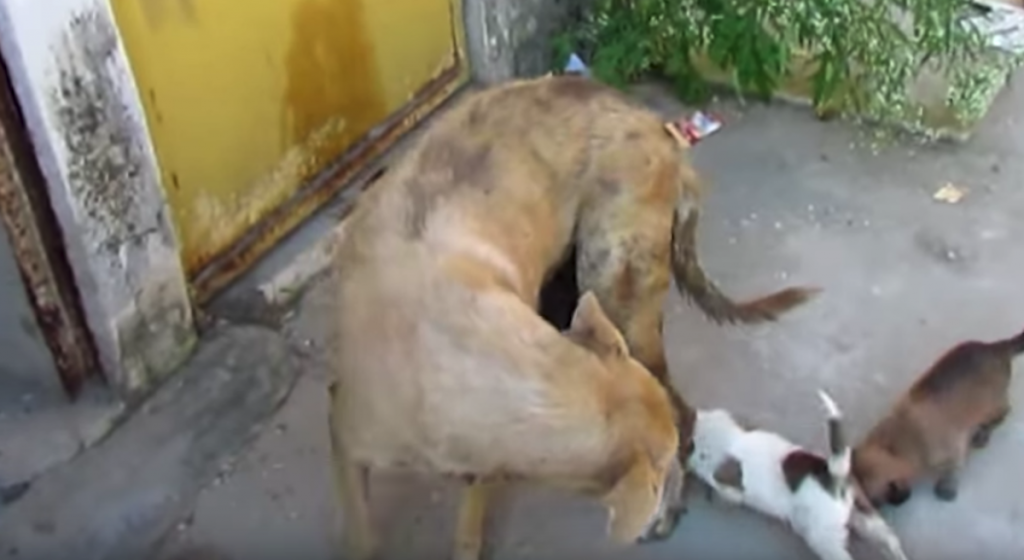 The dog's puppies insisted on coming along to help take care of their mom, and of course the rescuers obliged. Through it all, the mom was so sweet and grateful despite all of her pain. It's as if she knew she was now in great hands.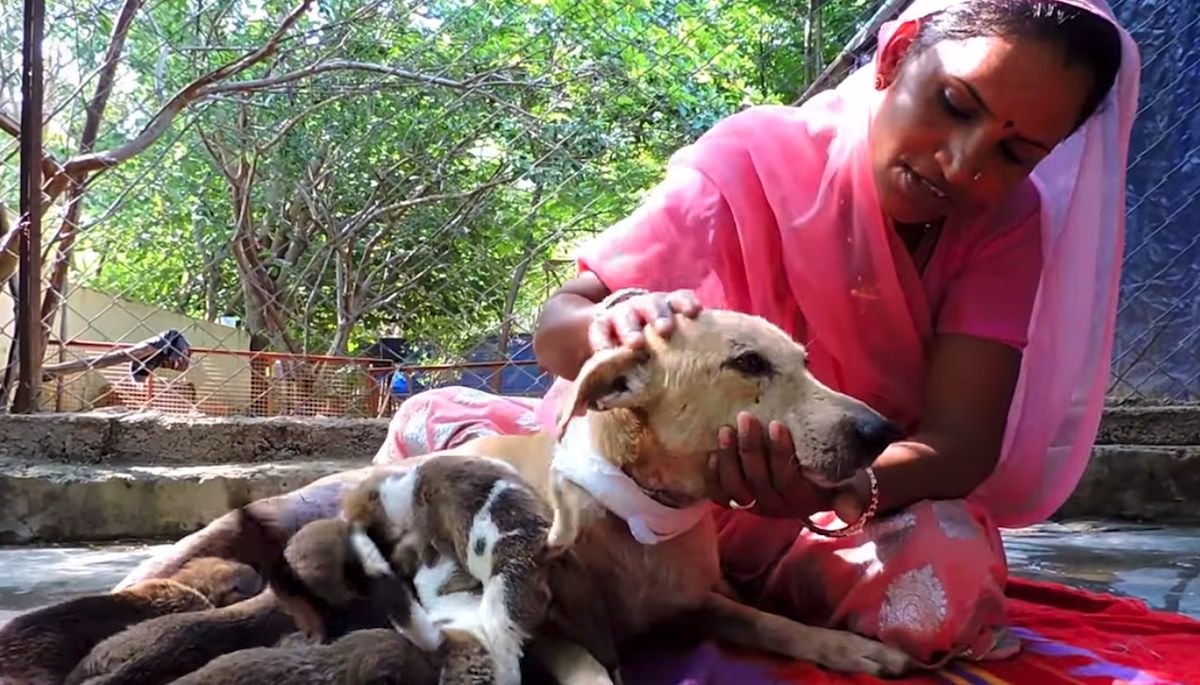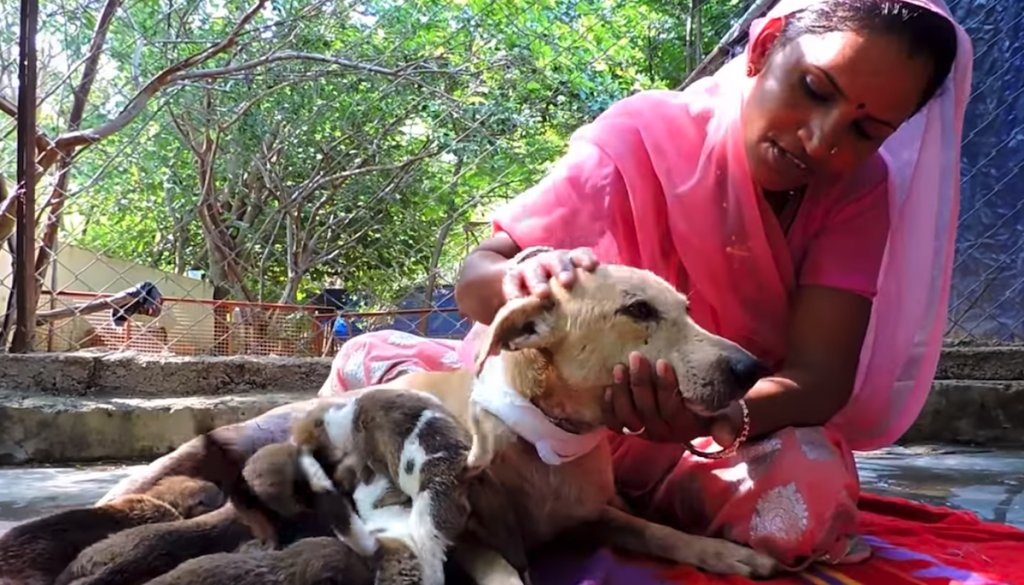 Luckily, the tissue ended up being a mammary tissue that could be removed without causing any harm to the dog. Her wounds were cleaned and stitched up, and she couldn't get back to her pups fast enough! Meet Angelina today. 🙂
Some of the images in the video below are pretty graphic, so proceed with caution.
You can donate to Animal Aid to help them continue to rescue street animals in India.