Dogs are often the innocent victims of people who do terrible things to them.
A woman from Daytona Beach, Florida, threatened to jump off the second-floor balcony of a motel and wound up getting her helpless dog involved.
The woman, 35-year-old Allison Murphy, was at a motel with her dog when she started acting unusual.
Motel staffers called the police to report Murphy was standing over the balcony railing and threatening to jump. She also allegedly attacked one of the housekeeping staff.
As deputies pulled into the motel parking lot, they discovered the woman locked in her room with the dog. Thanks to a police officer's body camera, everything was recorded as evidence.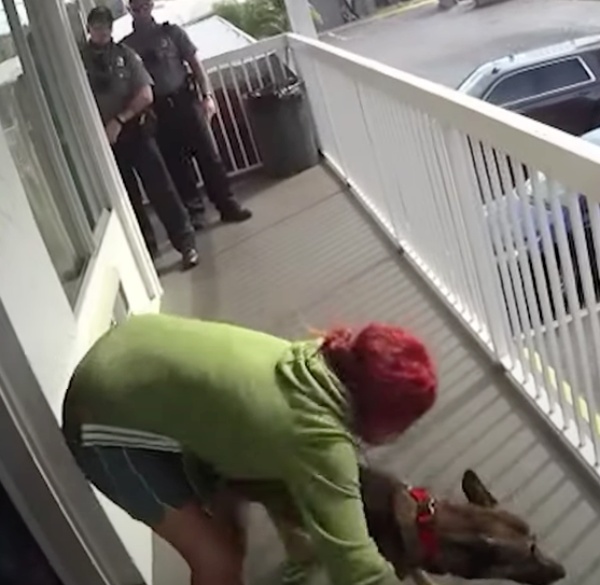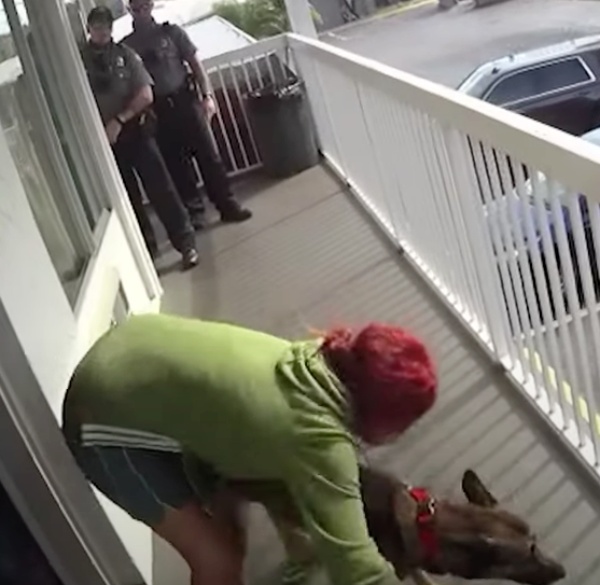 Source: Volusia Sheriff's Office/YouTube
After deputies knocked on Murphy's motel room door a few times, she came out with a German Shepherd on a leash. Without warning, she picked up the dog and threw her over the railing to the ground.
Amazingly, the dog landed feet first and tried to run away but bystanders managed to corral the animal to safety. The dog was rushed to a veterinarian, where it was discovered she had no significant injuries from the fall.
However, an x-ray revealed a sewing needle lodged in the dog's right thigh, for which she had a procedure to remove it.
As of this writing, the dog is with Animal Services. Murphy would not provide the dog's name, so rescuers named her Miracle.
The dog's owner was arrested on felony charges of animal cruelty and resisting an officer with violence.
According to Volusia Sherrif's Office on YouTube, "A petition for custody over Miracle will be scheduled with the courts in the following weeks."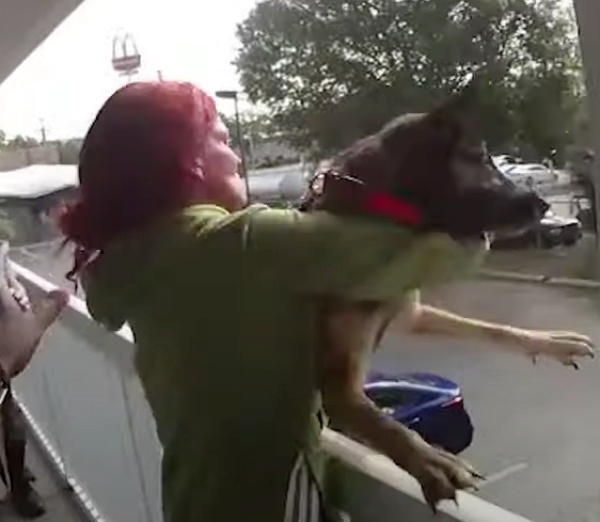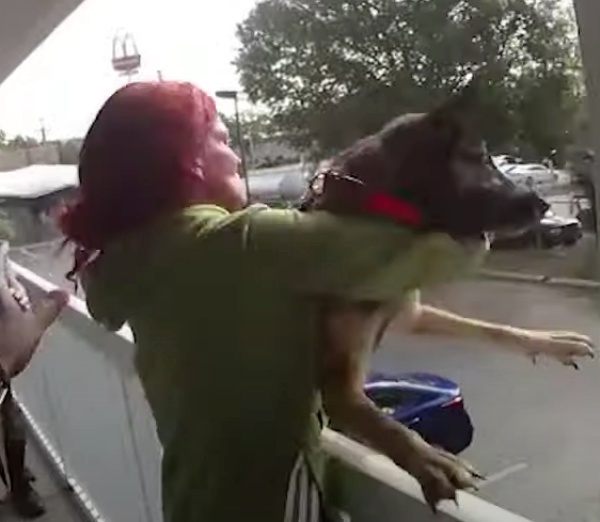 Source: Volusia Sheriff's Office/YouTube
Bodycam footage when police arrived on the scene can be found below. Warning: The cruel act of violence against the dog is shown in this video. 
H/T: Click Orlando
Please 'SHARE' to pass on this story to a friend or family member