Aiden Mann is a vet assistant who loves dogs and resides in Nashville, Tennessee. There, he shares life with a Staffordshire Bull Terrier, a Great Dane Mix, and a deaf/partially blind miniature Australian Shepherd named Plum.
Mann was nervous about adopting a dog with special needs but he fell in love with her soon after they met. The duo has learned to communicate with touch signals.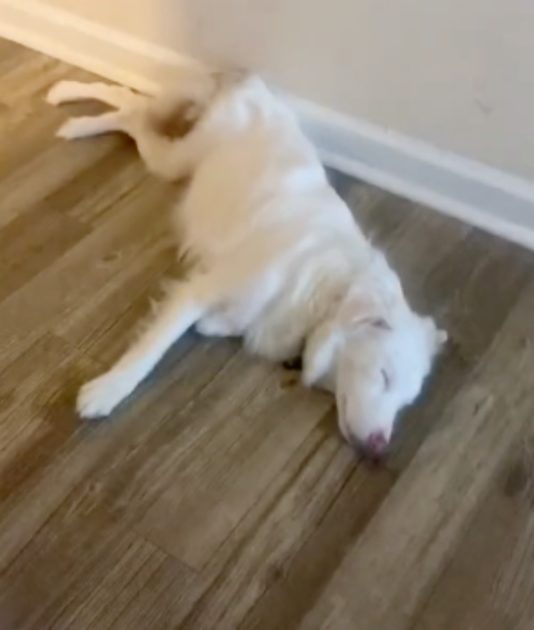 Source: @aiden_m365/TikTok
One of Mann's latest videos he posted to his TikTok account involves the most adorable way he wakes Plum up in the morning. He doesn't want to startle her awake, so he decided to slightly blow on the dog's nose.
"People ask me how I wake up my deaf and blind pup without scaring her," Mann captioned the TikTok clip. "I slightly blow on her. She still gets startled until she feels me. Then she wants all the love."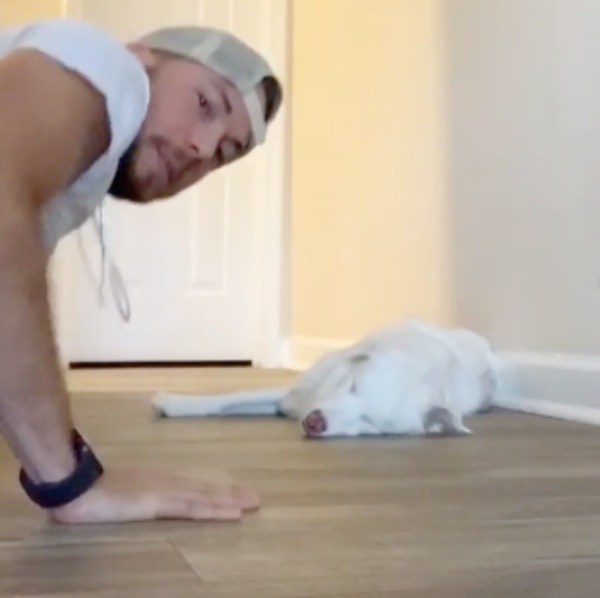 Source: @aiden_m365/TikTok
Mann is no longer the only person in love with Plum. Dog lovers from all over the world tuned in to watch the adorable video. As of this writing, the video has gone viral.
Press play on the video below to see the dynamic duo in action.
Please 'SHARE' to pass on this story to a friend or family member