An English bulldog named Aase has suffered from Arthritis ever since she was a little puppy.
She lives with her mom, Pia Hjelmsø, in their Denmark home. She would suffer from nightmarish pain every time she had to climb up or down the stairs.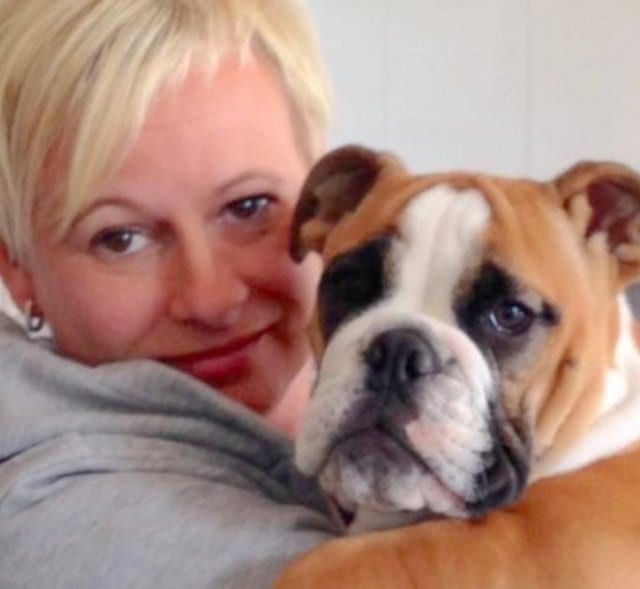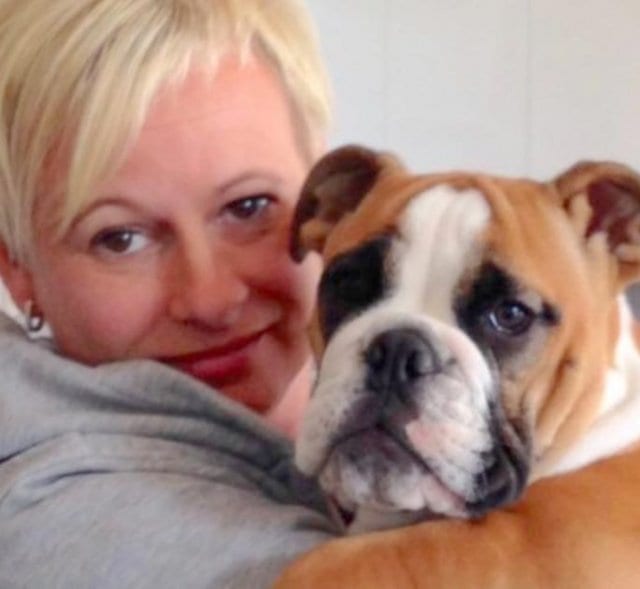 Source: Pia Hjelmsø/Facebook
Pia's heart would be crushed everytime she witnessed her precious baby struggle in acute pain. So, she reached out to a skilled craftsman named Lars Trillingsgaard for a tangible solution to Aase's mobility problems.
Lars came up with the idea of a custom-made stair-lift that would go up and down with the help of a motor. Pia made a video of Aase testing out this special ride, and it quickly went viral among pet lovers.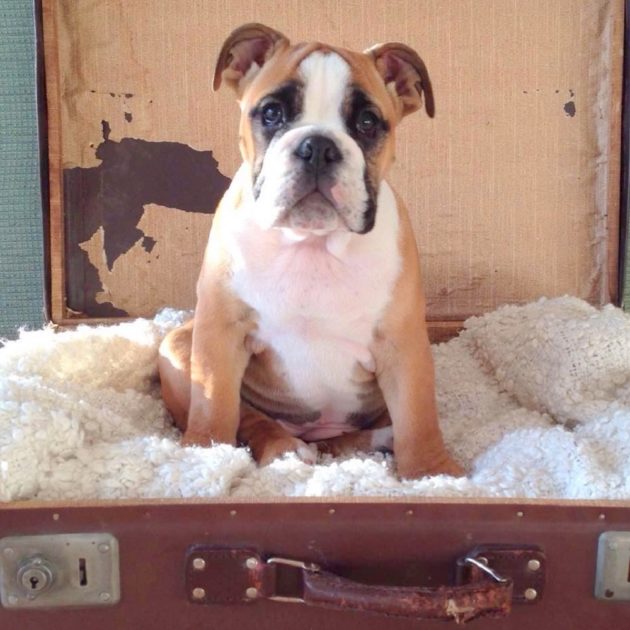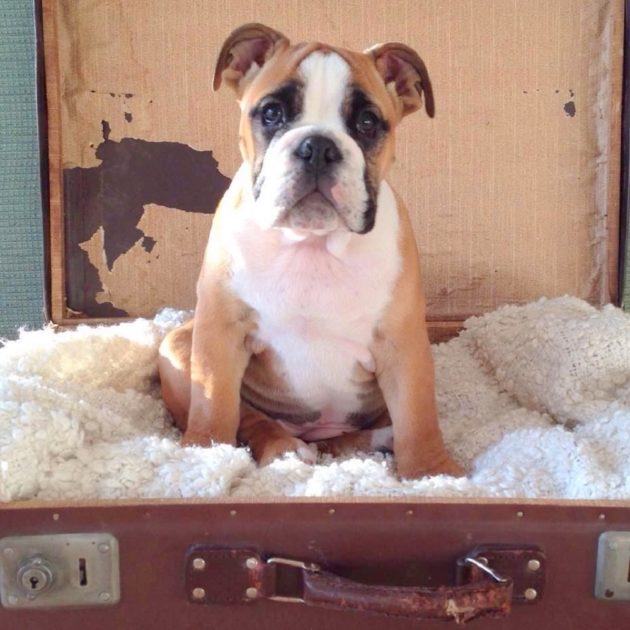 Source: Pia Hjelmsø/Facebook
In this video, we see Aase getting on the cute London double-decker bus-themed cart. Aase is comfortably seated as the cart slides down the stairs with the motored wire.
When the mini-trip is complete, the cart even folds out like a ramp for an easy exit!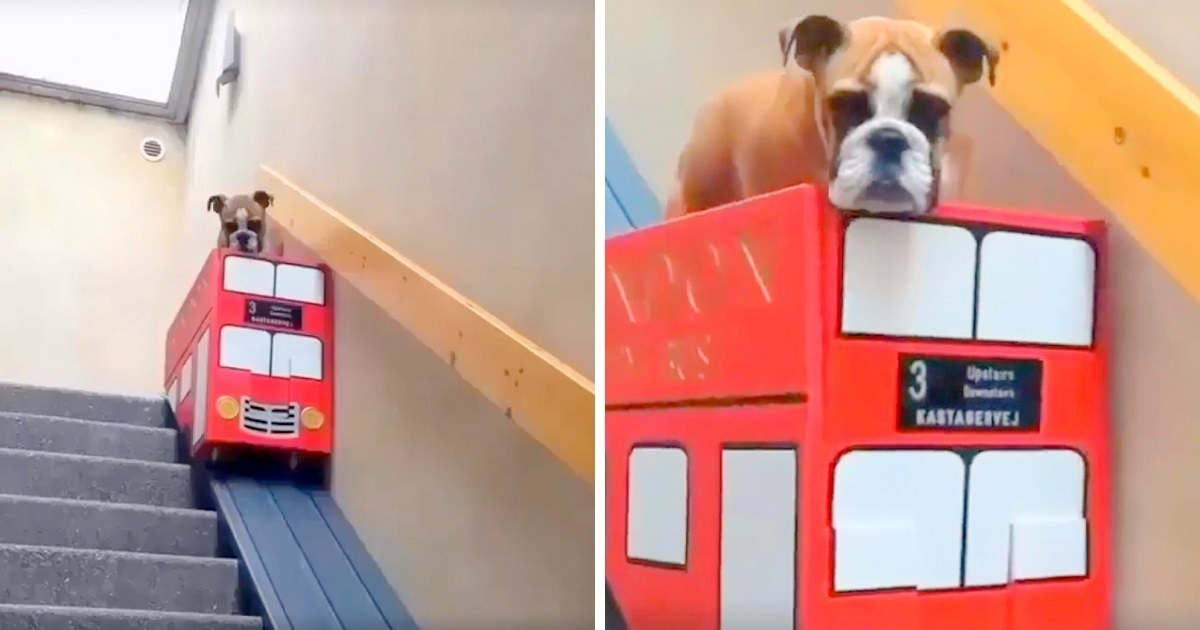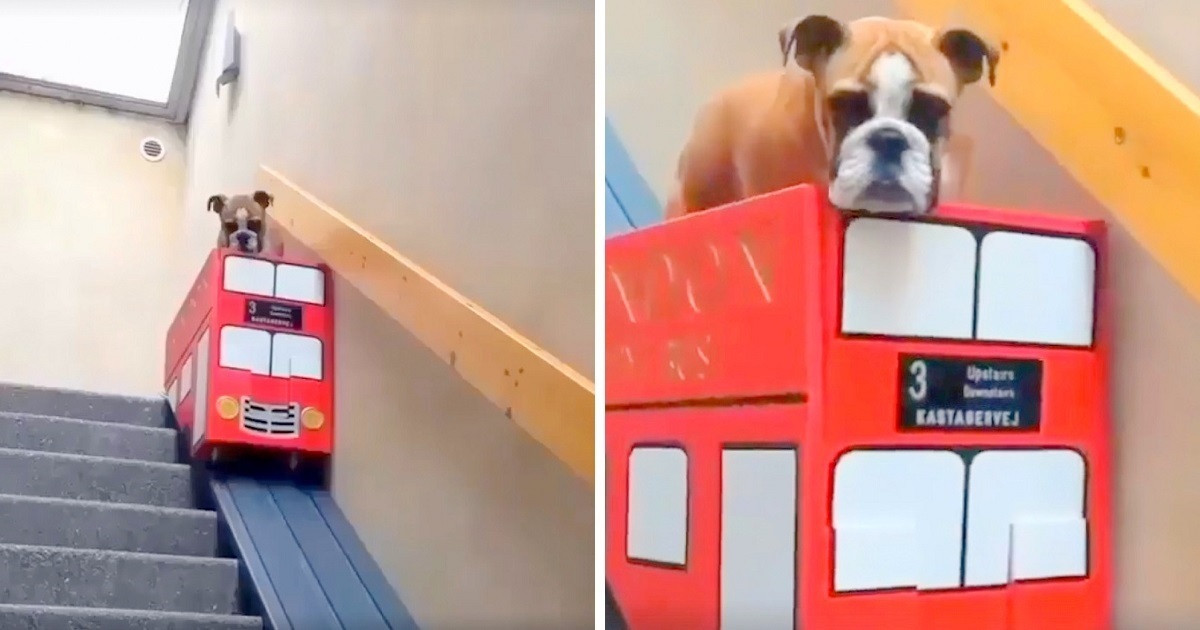 Source: R2P Pet/Facebook
Aase often shares her ride with Pia's other dog, Leo. What a sweet girl!
Meanwhile, this video has come as an awakening for other pet-parents dealing with arthritis or similar mobility problems in pets.
A lot of them are taking a page from Pia's book and taking steps to make life easier for their tiny sweethearts!
Click the video below to watch Aase get her first ride on her special stair-lift!
Please 'SHARE' to pass on this story to a friend or family member