A fearless kitten has initiated an unlikely friendship with three Great Danes! Lincoln the one-year-old cat even thinks he is a dog as he trots along on walks with his giant friends… 😀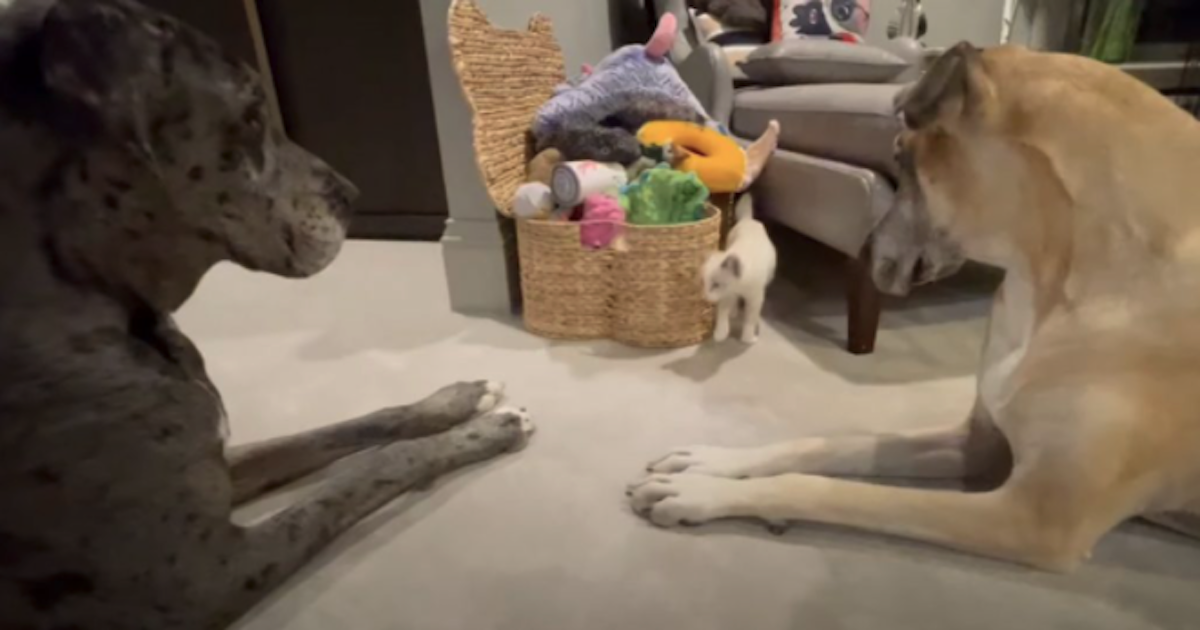 Their owner, Jill Whitlow, has documented the sweet friendship which shows Lincoln proving who the boss is!
Liberty, Finnegan, and Lucy live up to the "gentle giant" moniker as they carefully play with the cat and treat him as one of the gang!