When Ikea Mosley and her boyfriend broke up, their dog, Zimba, went to live with the boyfriend.
Sadly, Mosley's ex-boyfriend neglected Zimba and decided to abandon him on the streets to fend for himself. Thankfully, he was found by the Carolina County Humane Society, who was able to track down Mosley from Zimba's microchip.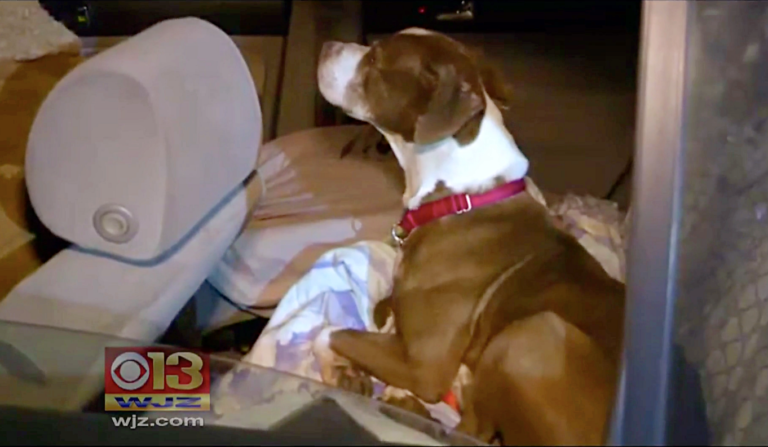 Source: CBS
But Zimba was far from Mosley's home in Wichita, Kansas. He was 1,300 miles away in Ridgley, Maryland, and since Mosley is a single mom, it was hard for her to get away from work and make the long drive.
Then a kind former humane society worker stepped in to save the day. Zach Holt volunteered to drive Zimba home to his mom so the two could reunite after several months apart.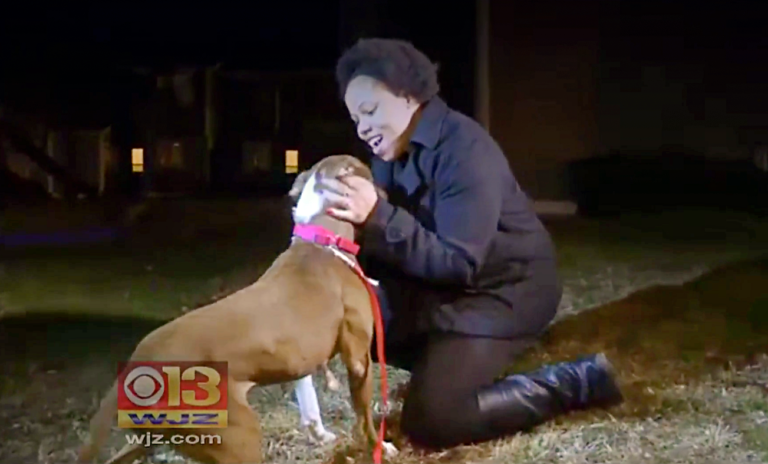 Source: CBS
He drive all the way from Maryland to Kansas and said that Zimba was the best riding companion he's ever seen.
"He was great, he napped the entire way, everything was perfectly fine he had no complaints," Holt told CBS. "Well worth it, the support and the love and everything he's gotten, it's more than worth it, very fulfilling. If people just try, that will make a difference, and I guess that is kind of the message, to just try, all I had to do was just sacrifice a little bit of time, to take him back and that was well worth it."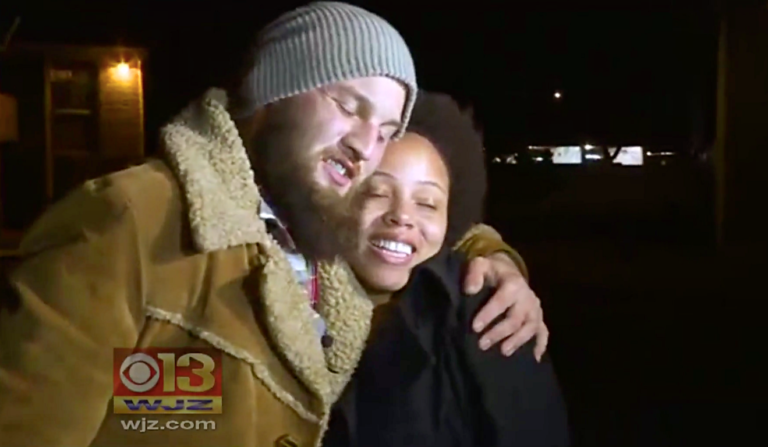 Source: CBS
Mosley says she is beyond grateful for Holt's generosity and was ecstatic to reunite with her fur baby, and Zimba was just as happy to be back with his human!
Watch their reunion in the video below:
Please 'SHARE' to pass on this story to a friend or family member