The thickly wooded area behind a kind man's house is home to an array of wildlife. Those animals belong there. He was used to the little noises they would make. But then one night, he heard something unusual.
The man ran out of his house to investigate. There, lying in the brush, was the tiniest puppy. He was screaming in agony. His leg looked to be torn.
The kind gentleman picked him up in order to help him but he was also concerned about finding his mother. But there was no mama in sight. Of course, this little guy did not belong in the forest. Especially alone!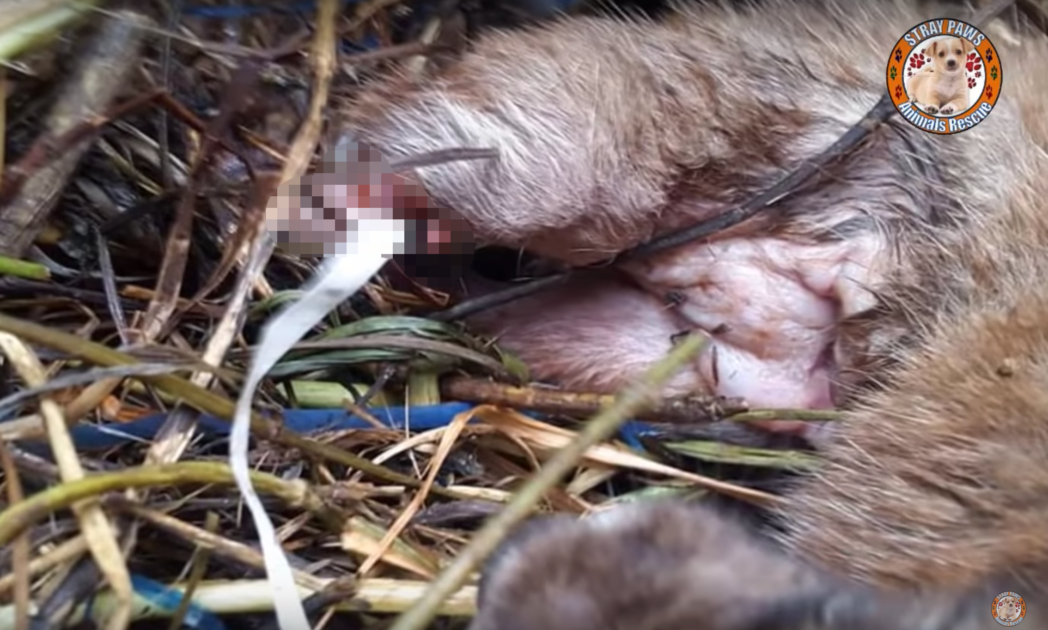 Source: STRAY PAWS/Youtube
The tiny pup was barely a month old. He kept him warm and safe then took him straight to the vet. The veterinarian believed that his leg either got caught in something or another animal tried to tear it off. It was horrible! They named the little puppy "Wolf."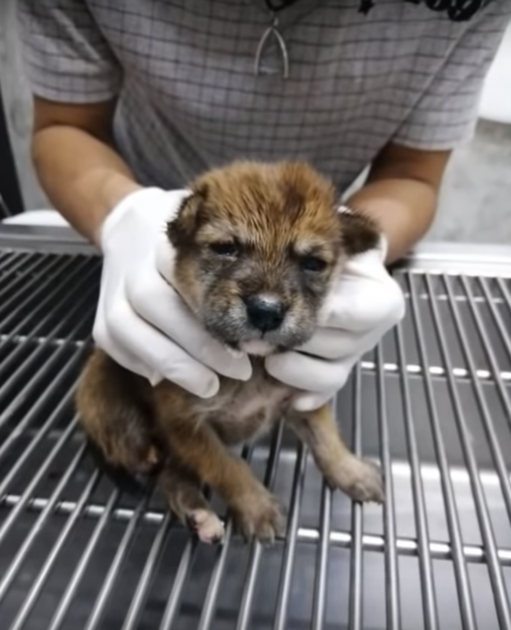 Source: STRAY PAWS/Youtube
Wolf would need surgery to amputate his leg. But as we all know, dogs do great on three legs. They needed to do whatever they could to improve his quality of life.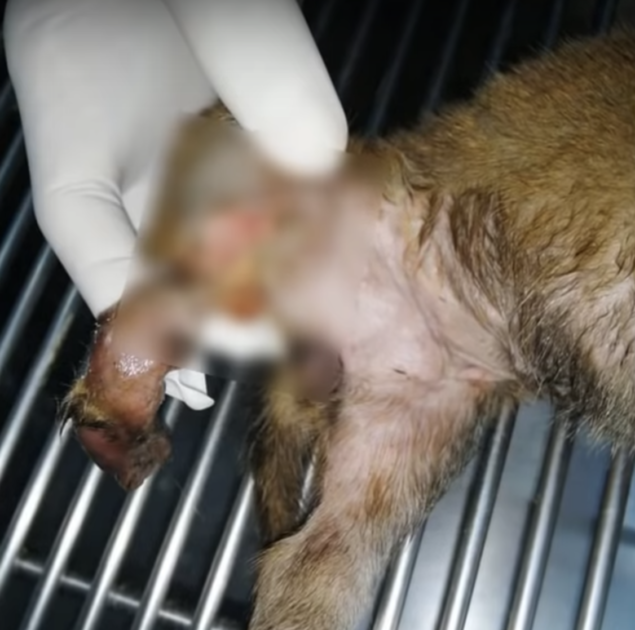 Source: STRAY PAWS/Youtube
Wolf was so sweet. With pain meds on board, he sat very still as the vet spoke with the rescuer. The vet assured Wolf and the kind man that everything would
be okay. WOW!    >> Click To Continue Reading This Story. . .