Wally the Shar-Pei was found abandoned beside a dumpster in a remote corner in California. The dog was in a lot of pain due to a swollen face.
He could barely smell or eat food. The worried locals gave a rescue call to "Hope For Paws" in an attempt to save his life.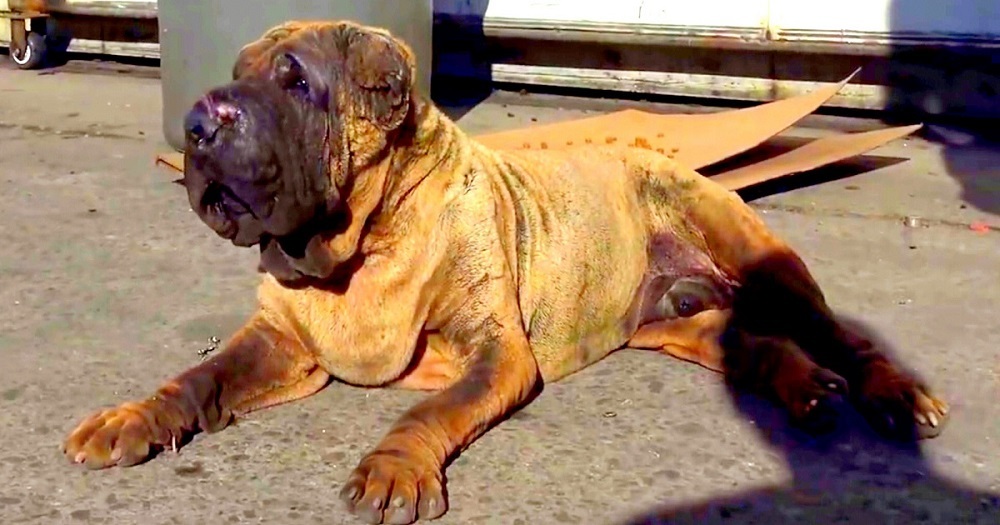 Source: Hope For Paws/YouTube
By the time the rescuers arrived at the location, Wally had lost all hopes of survival. But his eyes gleamed with a rare sense of hope when he realized that they were there to help him!
He immediately raised his head to wear the lucky leash and happily hopped into the rescue van.
The dog was also suffering from pneumonia. The rescuers found a microchip on Wally and called the woman who owned him.
The woman was uncomfortable answering questions about Wally, who she kept chained outside at all times.
She started giving excuses about how kids throw firecrackers to scare the senior dog, which prompted her to get rid of the crying dog.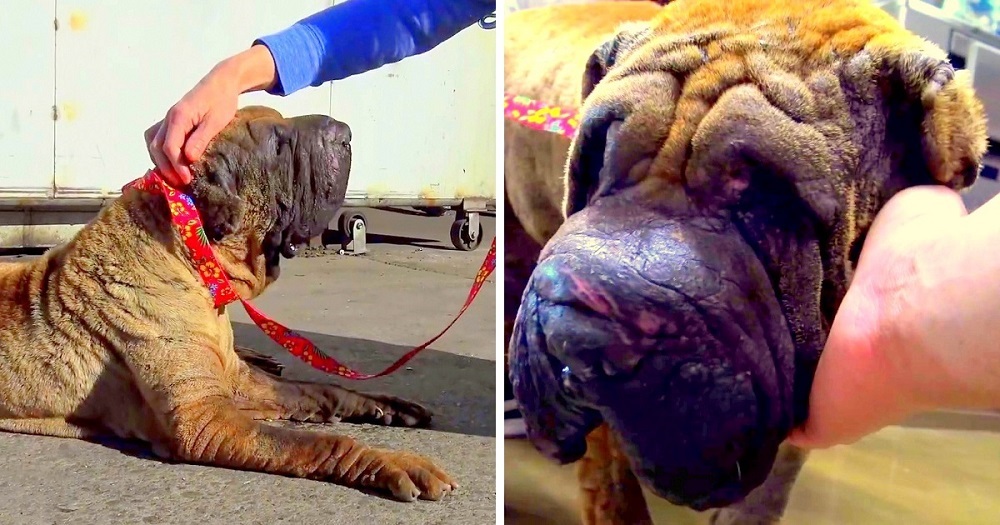 Source: Hope For Paws/YouTube
When the rescuers confronted the woman about being a bad owner, she lashed out and said, "I don't want that old dog anyway", before hanging up. The rescuers were disgusted at her behavior, so they promised Wally the best life ever.
Today, Wally is all healed and living like a king in his new forever home with other doggie siblings. We hope people like Wally's ex-owner learn to value the lives of their innocent pets.
Let's raise our voices against abandonment of dogs, especially senior dogs!
Click the video below to watch Wally's heartbreaking story of abandonment.
Please 'SHARE' to pass on this story to a friend or family member