This is the story of Baily and Blaze the 2 dogs that were reunited with their owner after 3 months.
James Pack, a 58-year-old Vietnam veteran from Newark, Delaware, suffered a heart attack, and had to spend a few weeks in a hospital. First State Animal Center and SPCA's animal control picked his dogs Baily and Blaze up for safe keeping.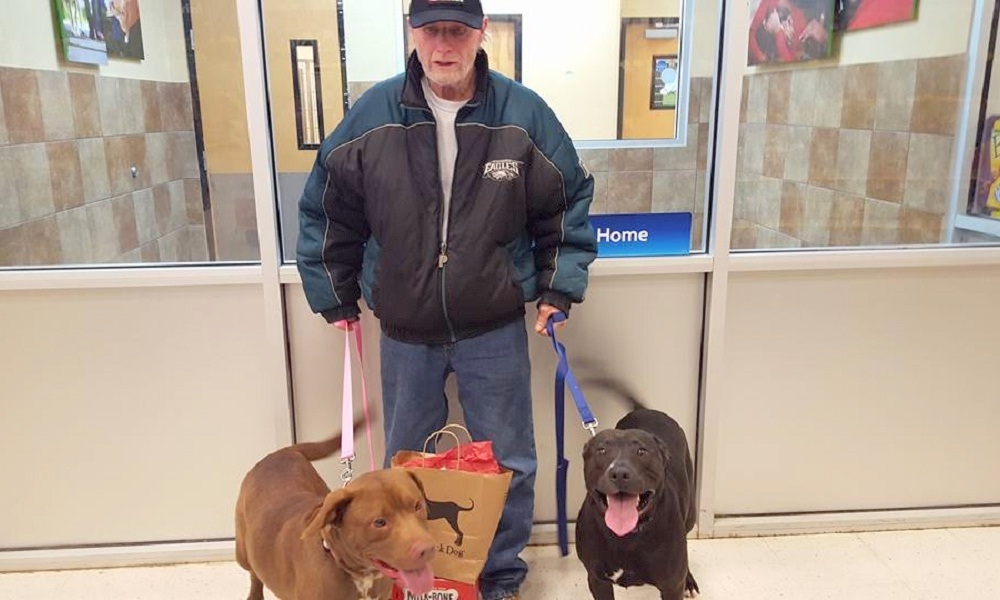 Source: Lindsay Donovan/Facebook
However, James' stay in the hospital was extended by a few months, and the shelter decided to place the dogs up for adoption. When he came out of the hospital, he was devastated to learn that he had lost his dogs.
Fortunately, the dogs were still not adopted. But James didn't have the $250 adoption fee to get his dogs back. In desperation, James decided to sell his car to put the funds together. That's when he received a call from a Petsmart store.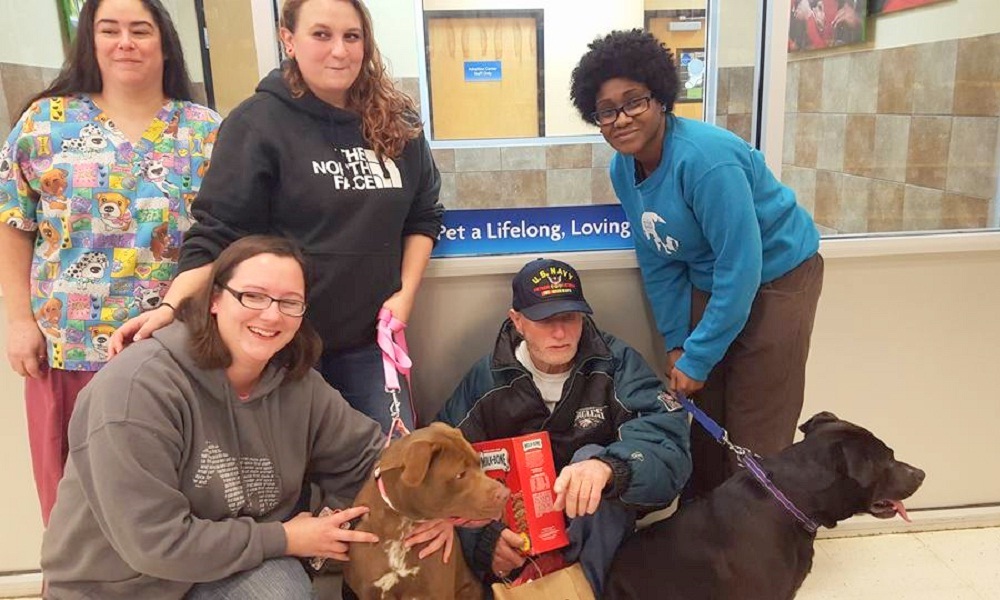 Source: Lindsay Donovan/Facebook
As it turns out, the shelter, which was based in the store, wanted to help James to get his dogs back. Volunteers had come forward and chipped in $5-$10 each, until there was enough to cover the adoption fees.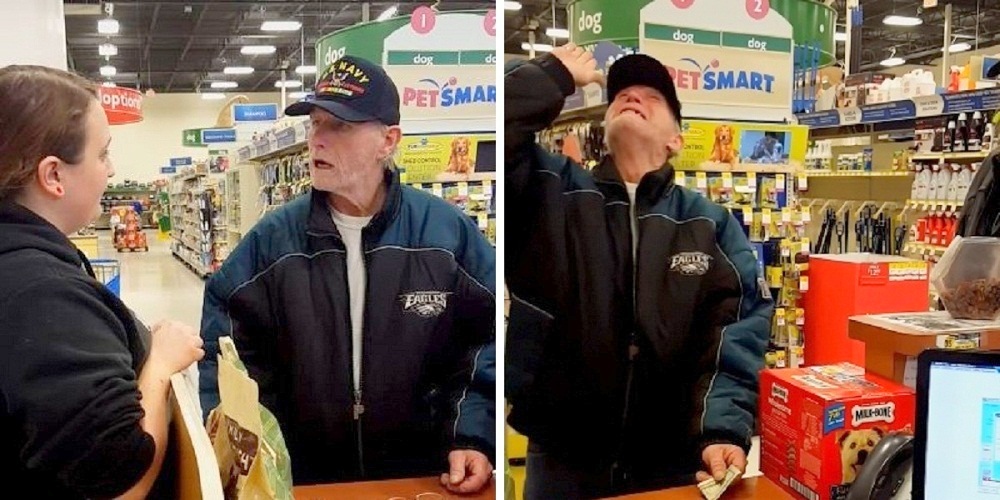 Source: Lynzee Carrothers/YouTube
In this video, we get to see James walk into the pet store, with no idea of what lay ahead for him. You will have to see the touching moment, when he realizes that the adoption fee had been covered, and ends up crying. In gratitude, he blows a kiss up to the sky, before finally having the sweetest reunion with his dogs!
This video of him being told his adoption fee has been taken care of and the donations he received as well, has gone viral on facebook. There is an overwhelming amount of people wanting to help and to donate to this man who lost everything and almost lost his life.
Check out the video below to watch the poor veteran react to getting his dogs back, and his emotional reunion with his pets!
Please 'SHARE' to pass on this story to a friend or family member