Truett Palmer is a 2-year-old Missouri boy who suffers from a rare congenital disorder that affects his development. Among the many abnormalities that he suffers, his weak heart holds a major concern.
Recently, Truett received a heart donor and underwent a difficult heart transplant surgery. This was his second out of 3 open heart surgeries.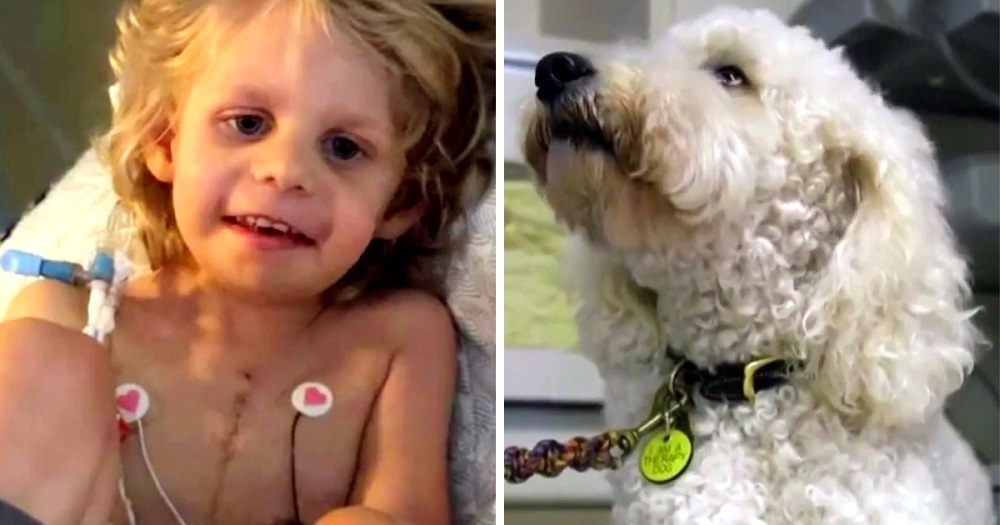 Source: Good Morning America/Facebook | CBS Boston/YouTube
As Truett recovered at the hospital, he developed a special bond with the hospital's Golden Doodle therapy dog, Zuri.
He loved her so much that he always looked forward to her visits and even refused to leave the hospital when he was discharged so he could be with her!
Eventually, his parents started searching for the perfect puppy to surprise their little boy.
That's how the parents came across a breeder named Gena Gray. Gena's Golden Doodle had just had a fresh litter of puppies and she was working to get them adopted into good homes.
But when Gena learned about Truett's sickness and his love for dogs, she decided to gift him a puppy!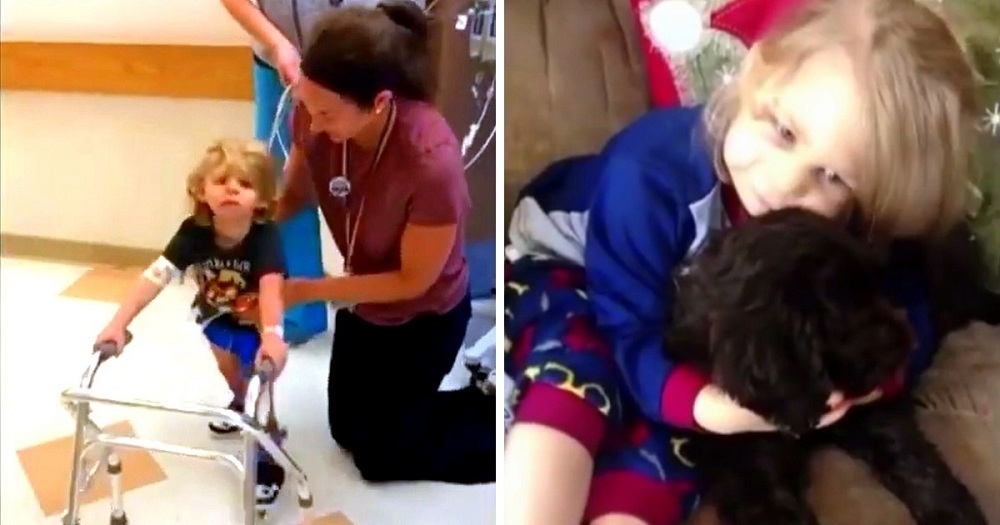 Source: CBS Boston/YouTube
Truett's parents are thankful to Gena for her heartwarming sacrifice. The recuperating little boy is over the moon to have his own puppy. He has decided to name his furry friend "Zeda Grace".
What a beautiful story of love and kindness! We're sure Truett will get better like a champion with Zeda Grace by his side!
Click the video below to watch a touching report on this entirely heart-warming turn of events!
Please 'SHARE' to pass on this story to a friend or family member