Pack your bags, dog lovers! TrueLove at Neverland is the world's first and only Siberian husky cafe, and the establishment, which is located in Bangkok, Thailand, is nothing short of a puppy paradise.
While being able to bring your four-legged friend to a restaurant is nothing special, TrueLove is flipping that notion on its head by serving customers cake and a beverage while they wait for a cavalry of 23 adorable Siberian husky puppies to make a grand entrance.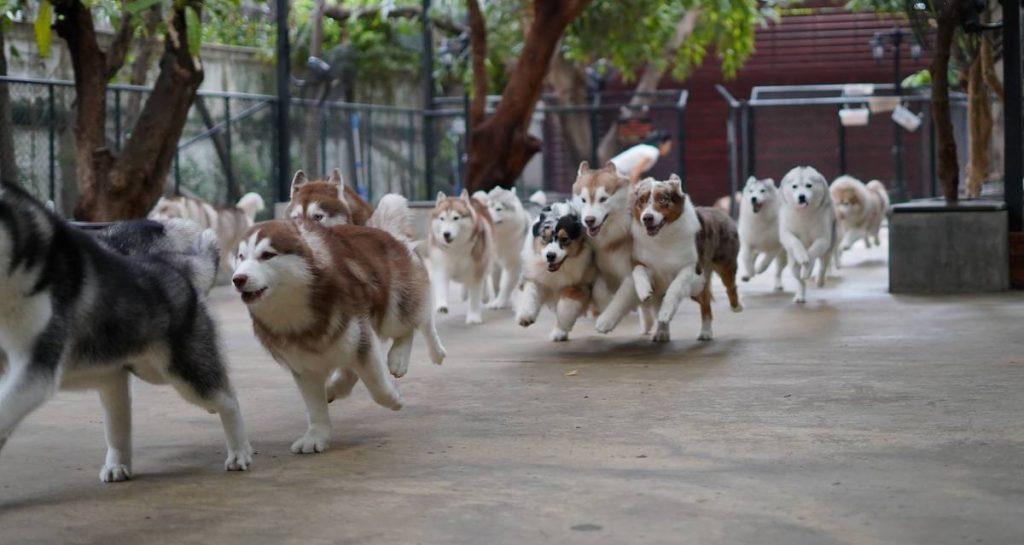 TrueLove at Neverland
Prior to the dogs' debut, guests, who must be 15 or older, are required to wash their hands and wear protective booties to keep the canines safe. Once the huskies are led into the cafe, customers can head to the husky playground to play or snuggle with the dogs or get their photo taken with one (or many) of the precious pups, who have been trained to put their paws on people's shoulders and pose for the cameras.
Despite the hot climate in Thailand, TrueLove owner Chotiros Ratanabirabongse tells Insider the furry canines won't overheat since the playground is equipped with several fans. Still, just to be safe, guests are invited to feed the pups ice chips in an effort to keep them hydrated and cool while they play. When they're not on the playground, the animals are well-cared for and kept inside and air conditioned kennel.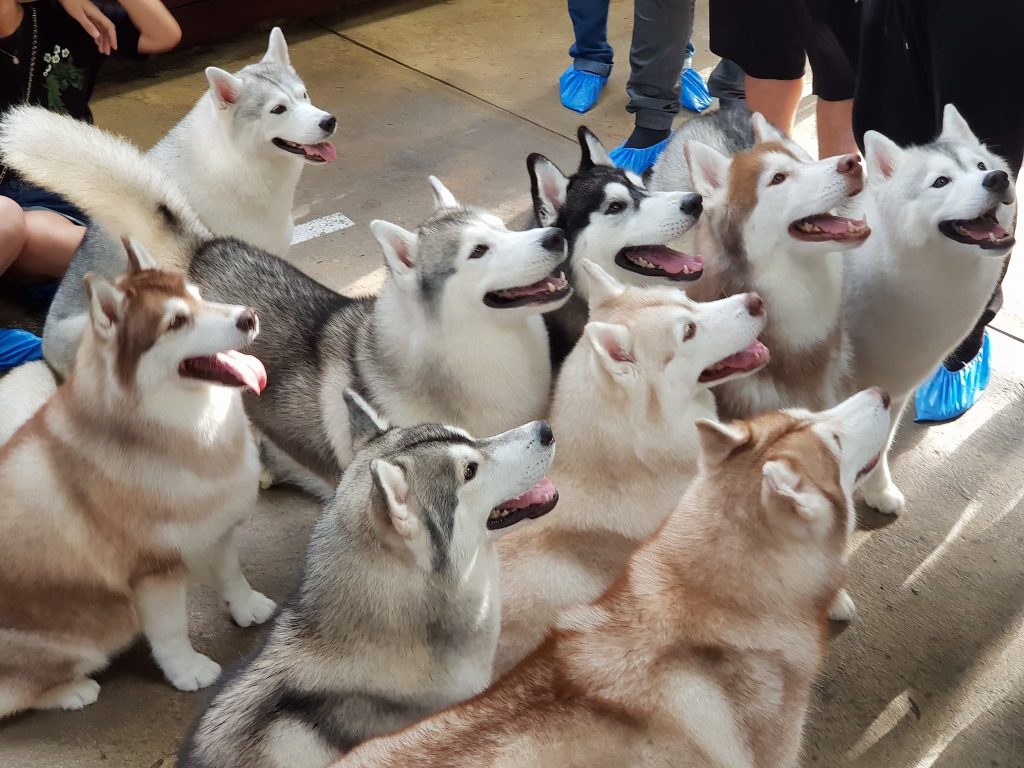 TrueLove at Neverland
Tickets to TrueLove are all booked day-of and no advance bookings or reservations are allowed, but that hasn't deterred people from wanting to play with the huskies.
As one Twitter user put it, "My next holiday shall be planned around this now."
Added another: "Why go to a regular cafe when you can go to a husky cafe, amirite?"
Check out the video below! …and Tell Us: Would you visit a Siberian husky cafe?