A video has surfaced from Grand Lake, Colorado, showing a couple going to great lengths to torture their newly purchased horse named Trigger.
The video is not only being heavily condemned by the community, but has also led to a full-fledged animal cruelty investigation against the owners.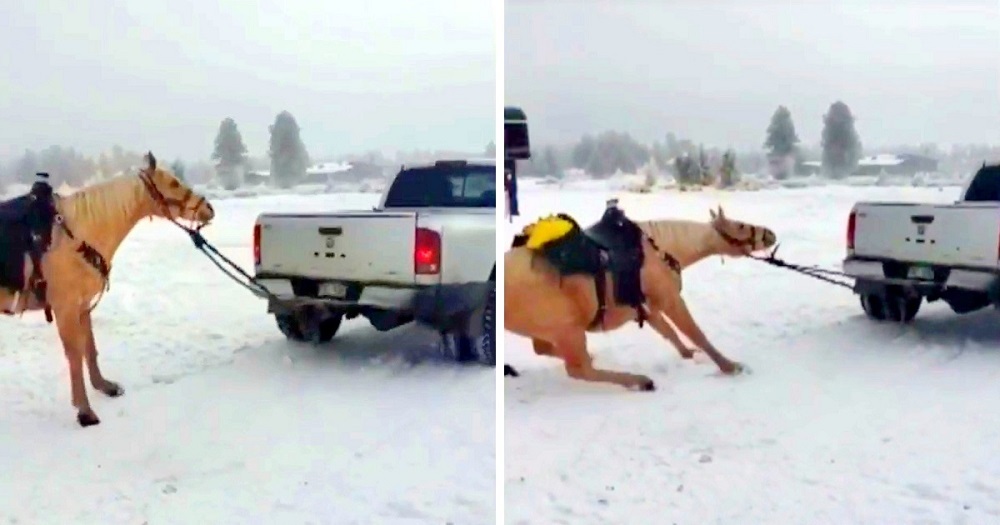 Source: CBS Denver/Grand County/YouTube
As we see in this video, Trigger is being dragged behind the truck on a heavily snowed-in road.
The helpless horse actively resists, screams in pain and struggles to escape, but he gets pulled along mercilessly.
As per the video, Trigger was dragged for at least a 100 yards.
After the video went viral, the Humane Society seized Trigger and took him for a health evaluation. Trigger did not. . .    >> Click To Continue Reading This Story. . .