WARNING: GRAPHIC CONTENT
Lauren K George's home is located on a 5-acre fenced-off property in Brisbane, Australia.
One morning, she was left in a state of shock when she found her pup Toretto dragging himself at her doorstep with bloodied bruises all over.
Toretto had been assaulted overnight and hit repeatedly with a blunt weapon.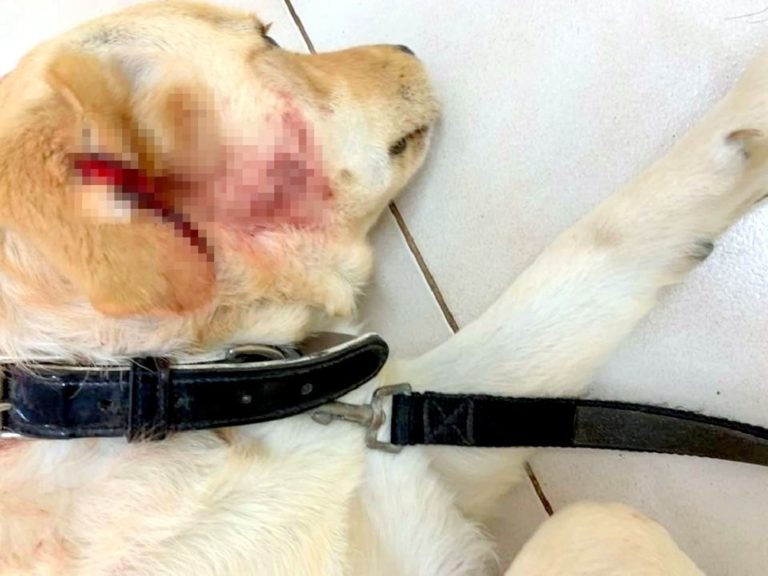 Source: Lauren K George/Facebook
The dying Kelpie-Labrador mix was rushed to the hospital. Doctors are currently struggling to keep him conscious.
He has suffered severe brain damage and is in constant pain. Lauren is left shattered and crying at her pup's helpless state.
Lauren believes that someone went to great lengths to trespass her property, find Toretto, and harm him so cruelly.
She just shudders at the thought of the sick individual still running free and posing a threat to other pets and people.
Lauren feels that somebody out there must know something, and has pleaded the people to be brave and come forward with any useful tips.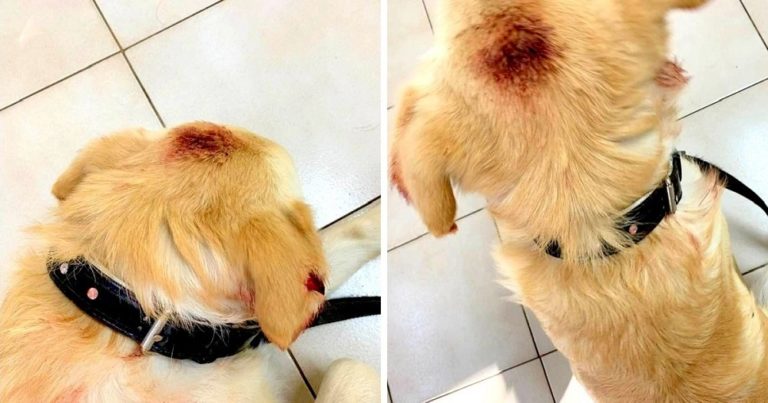 Source: Lauren K George/Facebook
Photos of the battered Toretto has sparked outrage among animal lovers around the world. Lauren has offered a $10000 reward for any information that leads to the arrest of the assailant. We'll keep Toretto in our prayers and hope that he pulls through. Please share this story to help find the monster who hurt Toretto so badly.
Check out the video below to watch Toretto's story of heartless abuse and Lauren's plea for help.
WARNING: The contents of this video may be disturbing to some viewers.
Please 'SHARE' to pass on this story to a friend or family member