Kuma the Alaskan Husky is a highly social dog who thrives on companionship. His mom, Sara, felt sorry for him whenever she had to leave him alone, so she decided to search for a companion for him.
When Sara saw an online post about a helpless kitten looking for a home, she immediately volunteered to adopt her.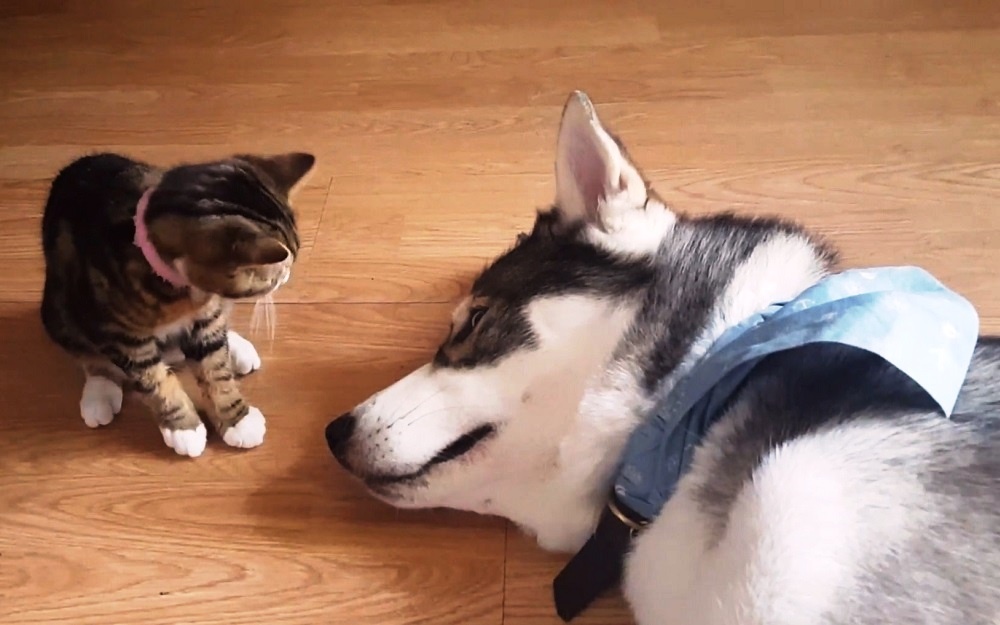 Source: Rumble Viral/Youtube
Sara named the kitten Tora and began nurturing her. As Kuma had never been in the company of cats, Sara thought it would be prudent to wait for a few days before introducing Tora to her giant Husky brother.
However, Tora was already acquainted with dogs before. So when she spotted Kuma sleeping in his room, she immediately wanted to be friends with him.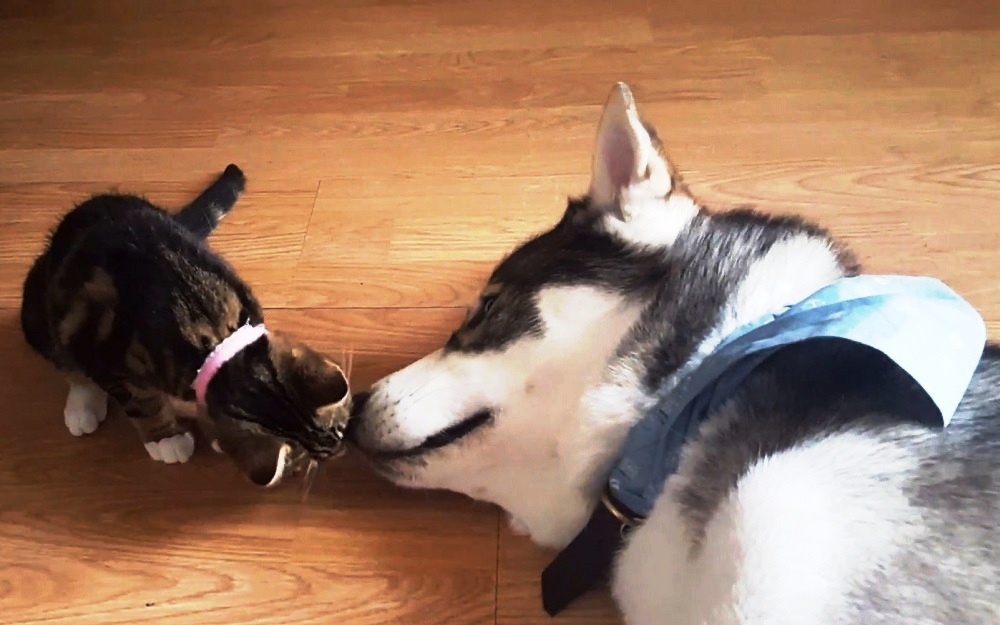 Source: Rumble Viral/Youtube
Before Sara could stop her, Tora crawled her way to Kuma and greeted him with her starry-eyes. Sara got nervous when Tora bent down to kiss the Husky, but the dog's reaction melted her heart!
Kuma had no trouble understanding Tora's language of love, and he reached out to her wee little ear and gently showered her with many kisses!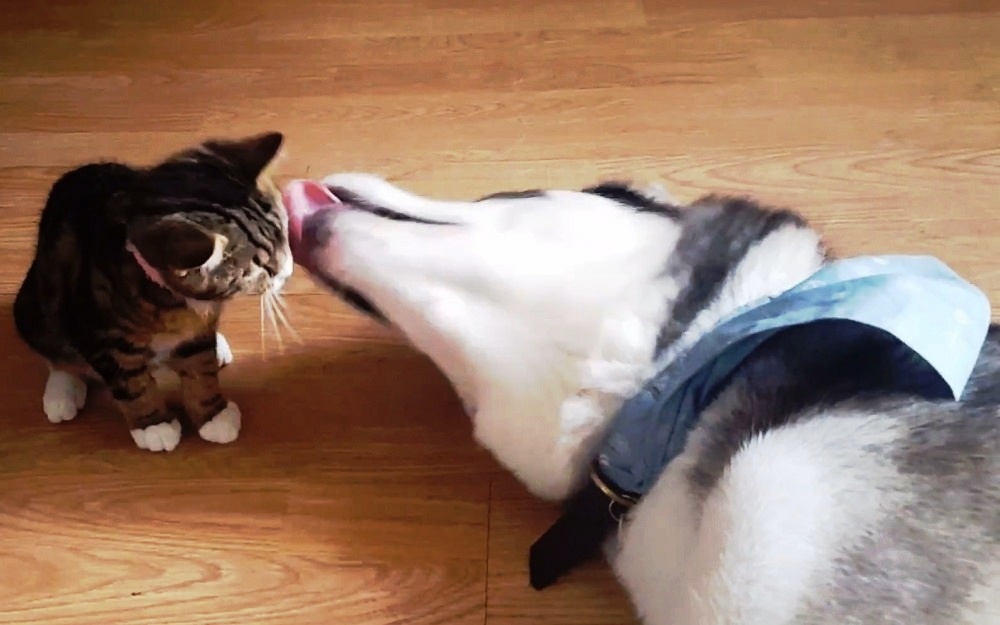 Source: Rumble Viral/Youtube
Sara says Tora and Kuma have been inseparable ever since. In the initial days, Kuma would be very hyper while playing with Tora, but he gradually toned down his energy to "mother" the kitten instead.
Thanks to Tora, Kuma's separation anxiety has faded away completely. This video marks the beginning of their solid bond and it's magical!
Click the video below to watch the adorable Tora and Kuma's magical first encounter with each other!
Please 'SHARE' to pass on this story to a friend or family member